BGT Week 5 Roundup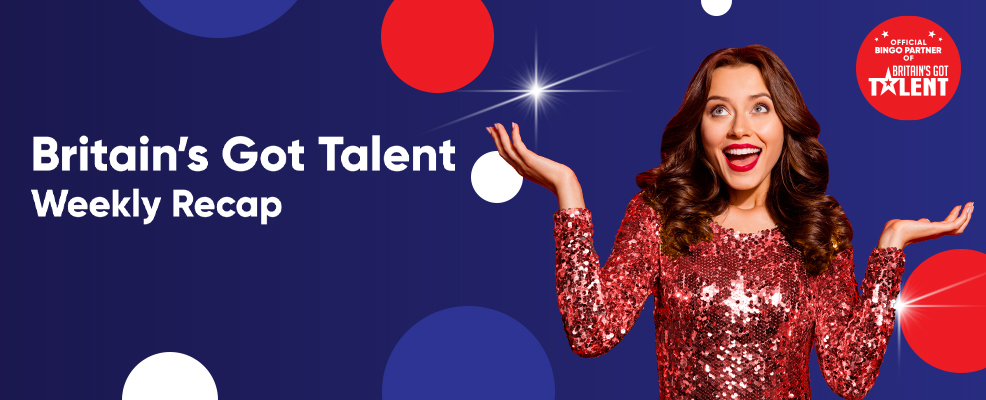 The final round of auditions proved to be just as exciting as the last five weeks of BGT. From musical duos to sword-swallowers, 2022 is shaping up to be the best year yet for the nation's favourite talent show!
---
Who got through?
It's been an exciting few week of auditions, and the final round has been no different. The judges were wowed by Dame Nation – a collective of pantomime dames singing hits like I Will Survive. Alexander D Great went through with his Calypso-style dedication to the Queen's platinum Jubilee. Dane Bates collective also got four yeses for their contemporary dance routine dedicated to the true story of a prisoner of war in World War Two.
Yeses also went out to Strongman Tulga from Mongolia and comedian Eva Abley, whose humorous act on her cerebral palsy had the whole audience in stitches!
---
Who fell short?
Coraly Corozon had her knife swallowing act. Though technically impressive as she was able to swallow three feet of blade, the judges didn't share her enthusiasm for her act.
---
Shining stars
Flintz & Taylor, the rap-piano duo performed an emotional song that enraptured the judges. Performing a song about becoming a good role model the duo received the coveted Golden Buzzer.
---
Stand-out moment
Chirag Lukha, the martial artist, performed a daredevil stunt where he smashed watermelons with a sledgehammer next to a bold volunteer – BLINDFOLDED! His act had the judges – as well as the rest of the country – on the edge of their seats as he avoided volunteer David Walliams' melon, wowing the audience.
---
Time to vote for your favourite moment!