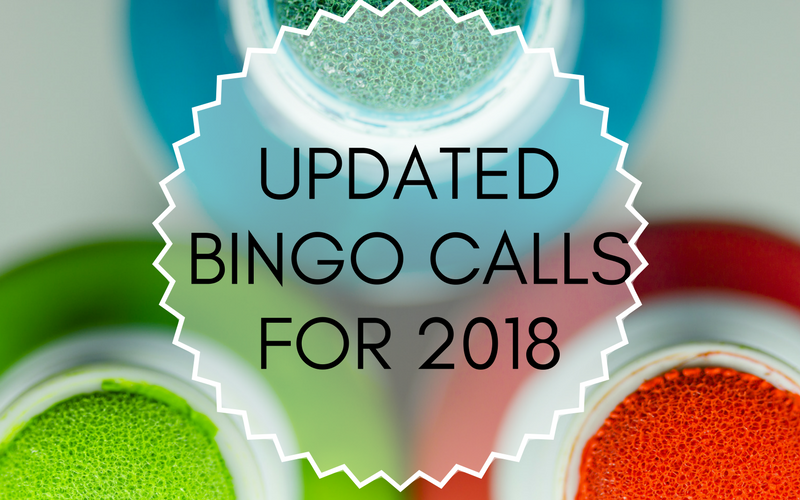 January is well and truly underway and, after a heady festive period, it is now the perfect time to take a breather, step back, and start afresh.
That's why we, at Mecca Bingo, have decided to offer a whole host of activities to our members. Not only are we introducing Thirsty Thursdays and Foodie Fridays promotions all throughout January, we are also welcoming in the new year with a fresh batch of bingo calls for selected clubs.
In 2017, we asked our social media followers what they would like to hear us call out in future games – something we like to try out every year. Some of their favourites included "Tinder Date" (no. 8), "Tag a Mate" (no.48) and "Selfie Queen" (no.17). These suggest how integral smart devices were to our social followers last year.
This year, however, epic memes, addictive TV series, and iconic catchphrases dominated our list. Two TV series featured in our list for 2018, these were "Stranger Things" (no. 11) and "Love Island Heaven" (no. 7). And let's not forget Chris & Kem's much-loved song "Little Bit Leave It", which was chosen for no. 13.
Instagram favourites and memes also lead the pack, with "GC meme queen" (no.16) replacing "Sweet 16", and "Year of the Unicorn" (no.17) a popular replacement for "Dancing Queen".
See the full list of 2018 bingo calls, below:
100% my type on paper – 1
#Jelena reunion – 2
KarJenner Baby Boom – 3
Love Island heaven – 7
Stranger Things – 11
Get your big size twelves on – 12
A little bit leave it – 13
GC meme queen – 16
Year of the unicorn – 17
Harry's off the market – 19
Macarena milestone – 25
La La Oscar glitch – 36
President Trump – 45
Basic hun – 51
Lit tricks – 56
Proper grafting – 79
For your chance to play with our special 2018 bingo calls, visit your local bingo club to see when you can take part.