Mecca Dream Come True – Quick-Fire round with Claire Sweeney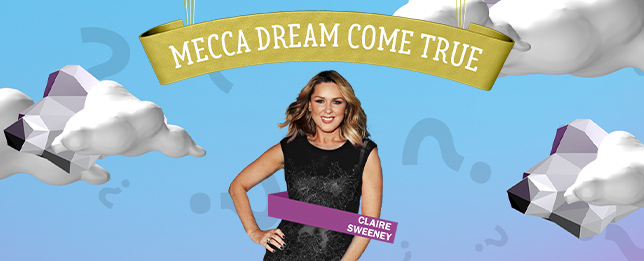 Can you believe Mecca Dream Come True is coming to an end already? We've had some amazing celebrity guests over the last three weeks and we're not letting up – because the delightful Claire Sweeney is in town!
Our queen of the screen will be accompanying host Lisa for the Dream Stream finale, getting up to no good in our guest games and giving away goodies in the Mecca Dream Prize Draw – including a Mecca Makeover where Claire and her design team will revamp up to three rooms in one lucky winner's home.
But first, it's time to give her a grilling. We've lined up a load of quick-fire questions for Claire as a little warm-up for Friday. Take it away…