Penny Power Bingo: Win up to £500 with 1p tickets

This August you could turn pennies into pounds… Up to £500 to be exact! With Penny Power Bingo you can play in our Penny Lane bingo room and pocket up to a whopping £500 in cash by only spending a penny. Yep, you read that right! Oh, and did we mention these games happen daily? That's chances to win big prizes for low low ticket prices every single day.
Penny Lane Bingo
Penny Lane is one of our most popular Bingo Rooms and with these incredible ticket prices, you can probably tell why. This fun-filled 90-ball bingo room can be played 24/7 and offers you great value without ever sacrificing fun. Plus, this room can also offer you a Premiere Jackpot so you could get an extra 5 chances to win when you play.
Penny Power Bingo
Think it couldn't get any better? Think again. From between 6 – 10pm every day we're offering prizes that pack a punch with £50, £100 and even £500 to win from only 1p a ticket when you play Penny Power Bingo. Yep, tickets are still a penny but the prizes are even bigger. There will also be the chance to win one of five roll on prizes per game for extra chances to win as you play, even if you don't get Full House first.
How to win
Getting the ball rolling to win £500 couldn't be easier. Just grab as many tickets as you want (well, up to 120) for 1p from our Penny Lane bingo room from 6 – 10pm every single evening, then sit back with your eyes down and dabbers at the ready. Good luck!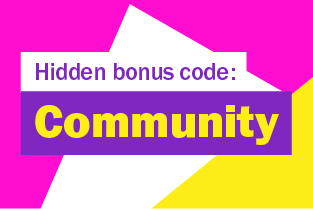 Remember to keep it fun
We're here to help you keep it fun so don't forget to set your deposit limit. You can read more details on the Safer Gambling tools we have available and we've also made it even easier to find our Safer Gambling tools from the home page of our website with tonnes of info available. You can also call the National Gambling Helpline, 24 hours a day, 7 days a week on Freephone 0808 8020 133.​