The All New Mecca Bingo Menus
As if you needed it…here's ANOTHER reason to come visit Mecca Bingo!
With the finest ingredients, we've gone ahead and upgraded our food and drinks menu – so you can chow down on truly delicious cuisine between games.
Check out what's cooking at your local Mecca Bingo club…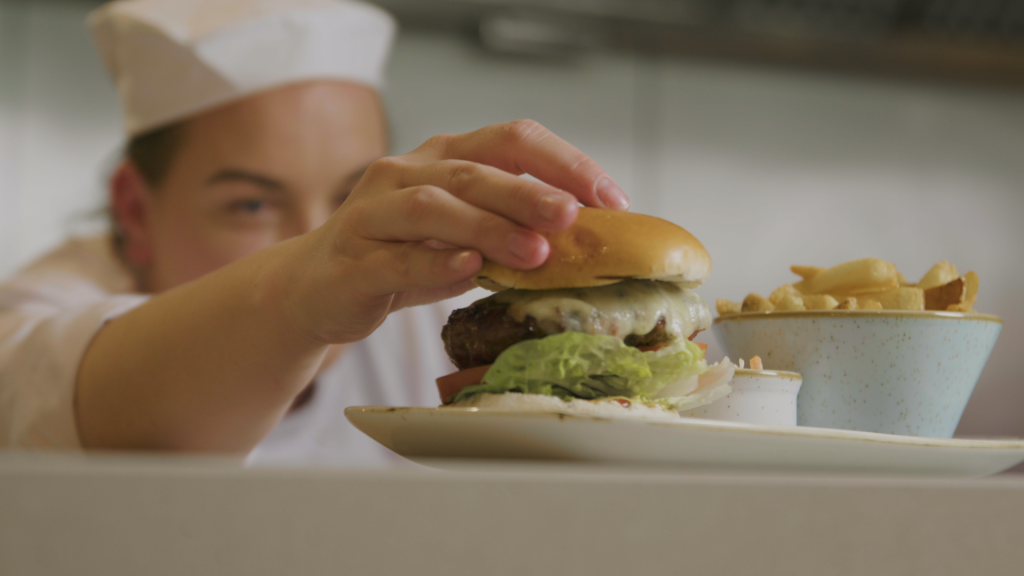 ---
Lunch
For only £5, tuck into ANY meal from our lunch menu, plus a soft or hot drink, until 5pm every day!
Like to keep it simple between breakfast and dinner? Then grab a cheddar cheese sandwich – or a cheeky variant with tomato and red onion or Wiltshire ham. Enjoy alongside a crisp salad garnish and crunchy tortilla chips!
Feel like a hot lunch? Then try a buttery jacket potato with any classic topping, or tuck into our fresh soup of the day with a crusty bread roll.
---
Lite Bites
Fancy a refuel? Then sample our refreshing pea and mint falafels – or go to town on our halloumi fries.
If you're craving a light bite that's a little less lite, try our hot and kickin' chicken tenders – or dive into our delectable nachos, topped with sour cream, cheese sauce, salsa, and jalapenos.
---
Toasties
Remember those yummy sandwiches we mentioned earlier? Take your pick from the combos, select white or brown bloomer bread, and enjoy any of them toasted. Instead of salad and tortilla chips, these will be served with HOT CHIPS!
---
Classics
Look out for a star on the menu by any of our main dishes – from Monday-Thursday, you can enjoy our Midweek Meal Deal on these: 2 for £12!
Smoked bockwurst hot dog with fried red onions? Check. Classic mac and cheese? Check. Steak and ale pie…with creamy mashed potatoes? Check.
Craving something with rice? Try our chilli con carne, served with nachos and soured cream – or our chicken tikka curry, served with mini poppadoms!
Don't forget the crouton-studded Caesar salad…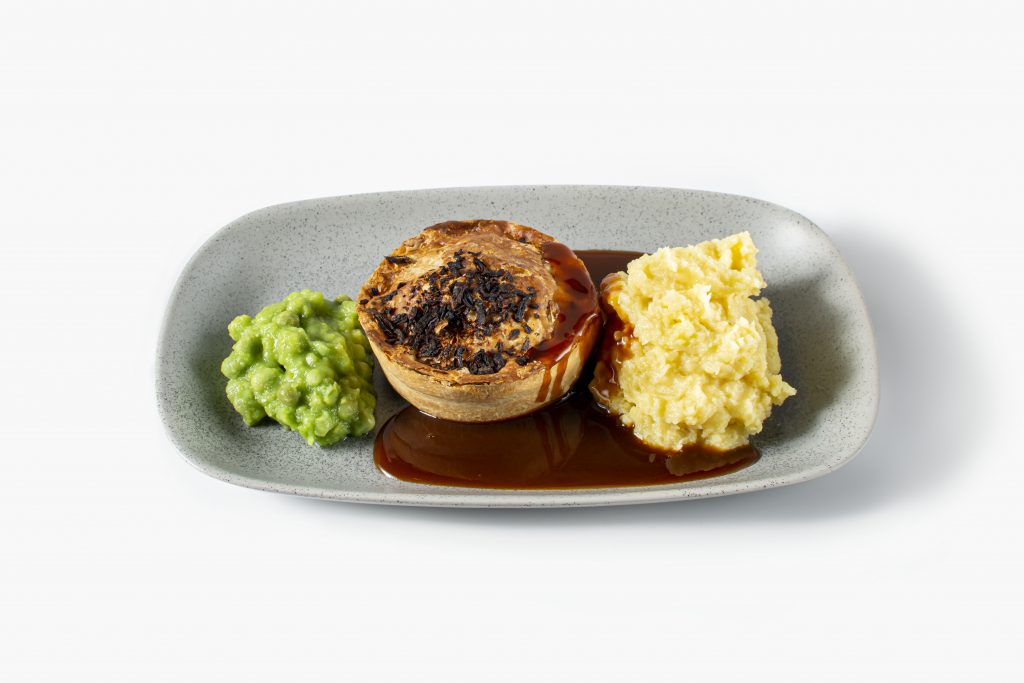 ---
Burgers
An American delight if there ever was one. Get your hands on a crispy chicken burger or tender beefburger topped with bacon and enjoy creamy coleslaw while you're at it!
…Unless you're vegetarian or vegan, naturally! We've got your back with our Moving Mountains burger – which comes complete with a vegan patty, vegan cheese, and a side of chips.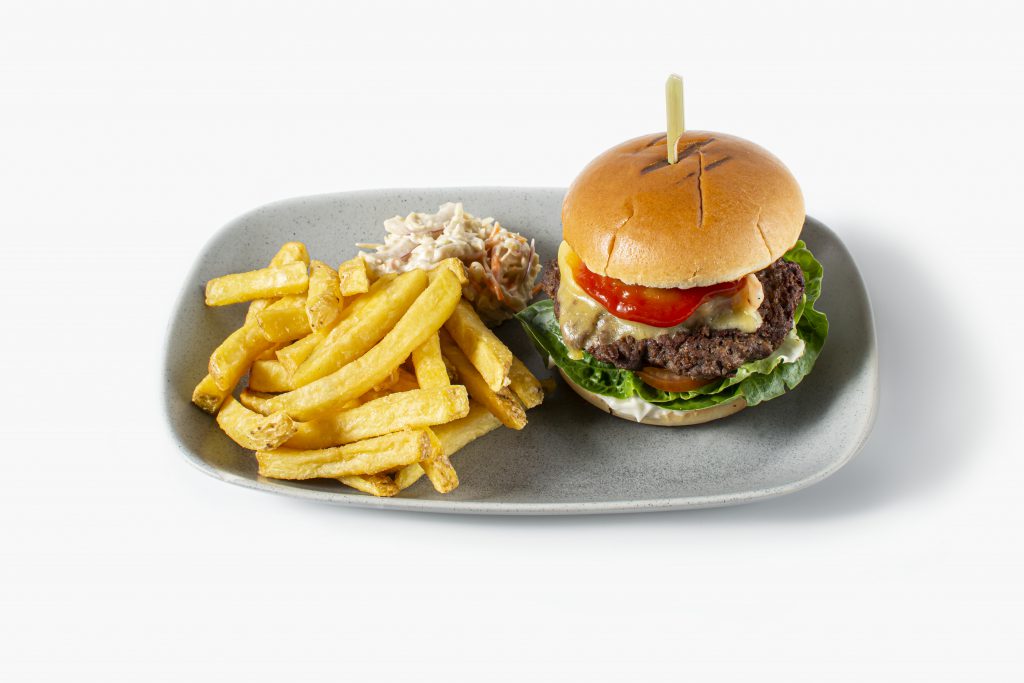 ---
Our Famous Loaded Fries
Grab a single portion or sharer portion of our deviously dirty fries – loaded with crispy bacon, chopped beef burger, cheese sauce and spring onions!
Or try the vegan version, with chopped vegan burger, vegan cheese, vegan garlic mayo, crushed tortilla chips and jalapenos for an extra kick!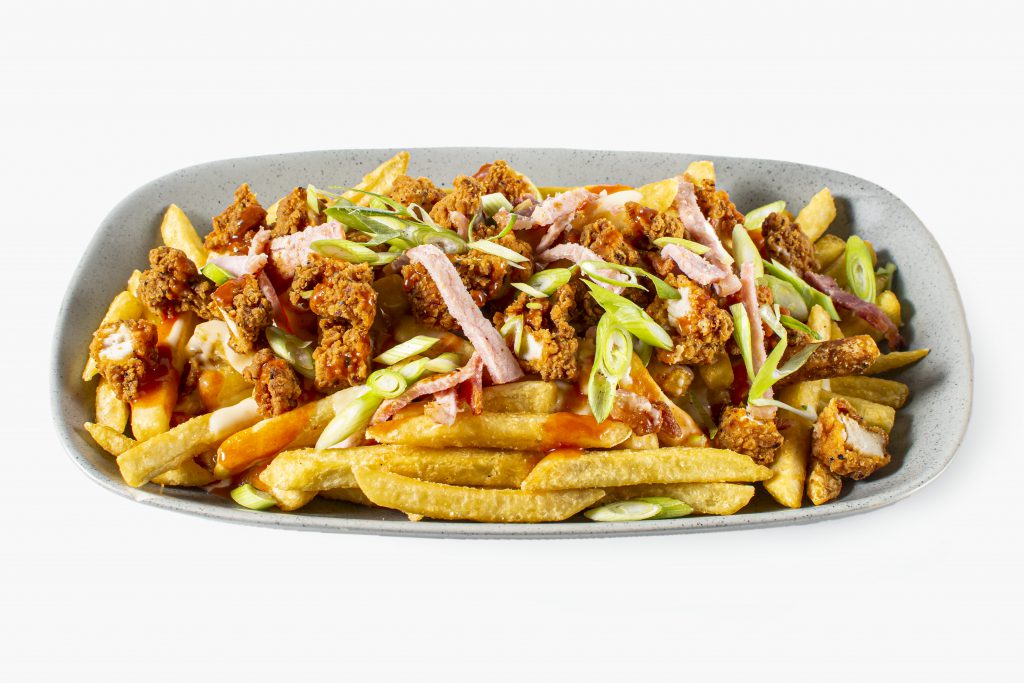 ---
Harry Ramsden's
A household name for household fish and chips. Keep it classic with cod and mushy peas, go fancy with scampi and tartare sauce, or go all-out with a battered (or unbattered) sausage and curry sauce!
---
Desserts
Our sweet treats are available all day, in case you were wondering! Get your sugar fix with sticky toffee pudding or a hot apple crumble, and take your pick of creamy custard or vanilla ice-cream!
---
Hungry yet? We know we are! Find out where your local club is so you can be one of the first to try our sensational new menu! You can also check out other Mecca Bingo news here.