Iconic Moments from The Great British Bake Off!
Calling all Bake Off lovers. The show will be back on Tuesday 12th September for the 14th series, where we'll see Alison Hammond presenting alongside Noel Fielding, and a fresh batch of bakers in the famous tent!
If you're as excited as we are, then take a walk with us down memory lane as we look back at some of the most memorable moments from the show so far.
Check them out below:
Custardgate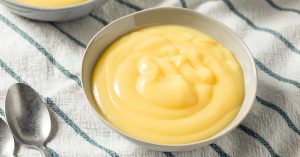 How could anyone forget Custardgate? Back in the 4th series of the show, Deborah had a MAJOR mix-up, and accidentally used Howard's custard in her trifle! Howard didn't have much choice but to use Deborah's custard in his trifle! The judges actually preferred Howard's custard, and both bakers managed to stay in the show that week. Phew! But it truly was a sticky situation.
Nadiya's Levitating Cheesecake
Nadiya is probably one of the most-loved Bake Off contestants of all time, and her series 6 bakes were unforgettable. One of which includes her levitating pop cheesecake! She created a triple-layered cheesecake with cream soda flavouring (with her own formula) with a floating fizzy drink can. Incredible!
Laura's Freddie Mercury Cake
Bake Off contestants were asked to create 3D cakes of their heroes for the first Showstopper Challenge in series 11, and we saw cakes inspired by the likes of Sir David Attenborough, Bob Marley, David Bowie, Freddie Mercury, and many more. Prue couldn't help but giggle when she saw Laura's Freddie Mercury cake! Laura said Freddie's head on the cake "exploded", but apparently the cake tasted really good.
Kim-Joy's Fox Cake
Kim-Joy was a fan-favourite in series 9, and she's well known for her eccentric and retro style of baking, and creating stunning animal-inspired treats. One of which included her multi-layered fox cake, which was decorated impeccably, and it was also completely vegan!
The First Ever Showstopper 'Hollywood Handshake'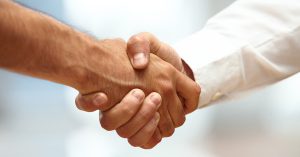 Rahul, the winner of series 9, created a beautiful Bengali-inspired chocolate orange collar cake in a Showstopper Challenge. Not only was he crowned as the Star Baker, he also received a handshake from Paul Hollywood – the first-ever handshake for a Showstopper Challenge! Rahul was completely shocked and described the moment as "surreal", but it was well deserved.
We hope you enjoyed our list of epic Bake Off moments! Leave a comment below to let us know what your favourite Bake Off moment is.
Why not get yourself down to one of our Mecca clubs, and unwind with a bingo session? You can also play any of our online games!