Top of the Slots: Free spins and magical wins with Rainbow Riches Cluster Magic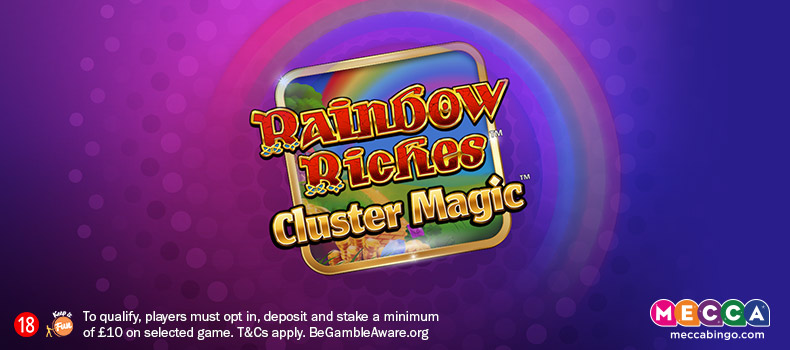 It's that time of the week again! Although our Top of the Slots might not quite make it to your diary, we hope that it's a day to put a smile on your face.
This week's top slot is Rainbow Riches Cluster Magic and although it might take place in a faraway land… the rewards are closer than you think. When you deposit and spend £10 or more this week, we'll reward you with some magical free spins. 25 of them, to be precise.
This is a brand-new slot, and not only does it offer you exciting ways of playing with Cluster Pay instead of paylines (meaning growing wins with every spin), it's also absolutely brimming with special features – including Infinity Spins and Wild Rain! From only 20p a spin, why not give it a whirl?
If you want to see if your riches really do lie under the rainbow, here's how the offer works:
Deposit and play £10 gets you 5 free spins
Deposit and play £25 gets you 10 free spins
Deposit and play £50 gets you 25 free spins
Don't forget to check back next week when we'll have another incredible offer on another exciting slot game. Good luck!