Get 25 free spins on this week's top slot, Multifly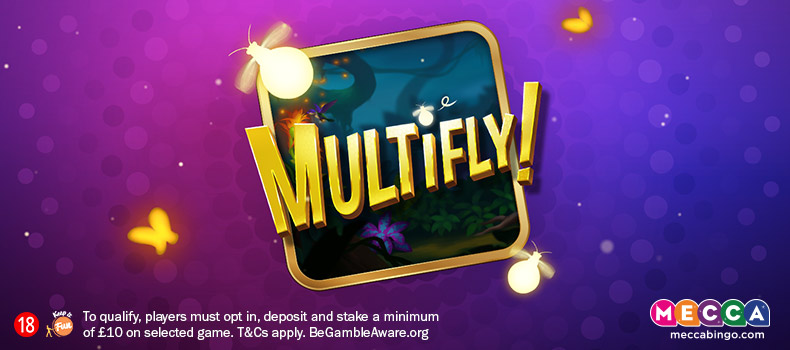 Time flies when you're having fun, doesn't it? Another week has come around and that means another Top of the Slots! Our top slot this week is Multifly, and we've got a tasty little offer to go with it – you can claim up to 25 free spins for this rumble in the jungle by depositing £10 or more.
Wander into the wilderness with this super slot, where a chameleon roams the forest for fireflies. The more it eats, the more you win – and you can feast on fab features and our free spin feast.
To tuck in, here's what you need to do. Deposit and spend:
£10 for 5 free spins
£20 for 10 free spins
£30 for 15 free spins
£40 for 20 free spins
£50 for 25 free spins
Another top slot will be king of the jungle next week, so we'll see you again for another great game and another great offer. Until then, farewell… and enjoy!