Who is your Unsung Hero? Nominate them for a money-can't-buy prize with Mecca Dream Come True!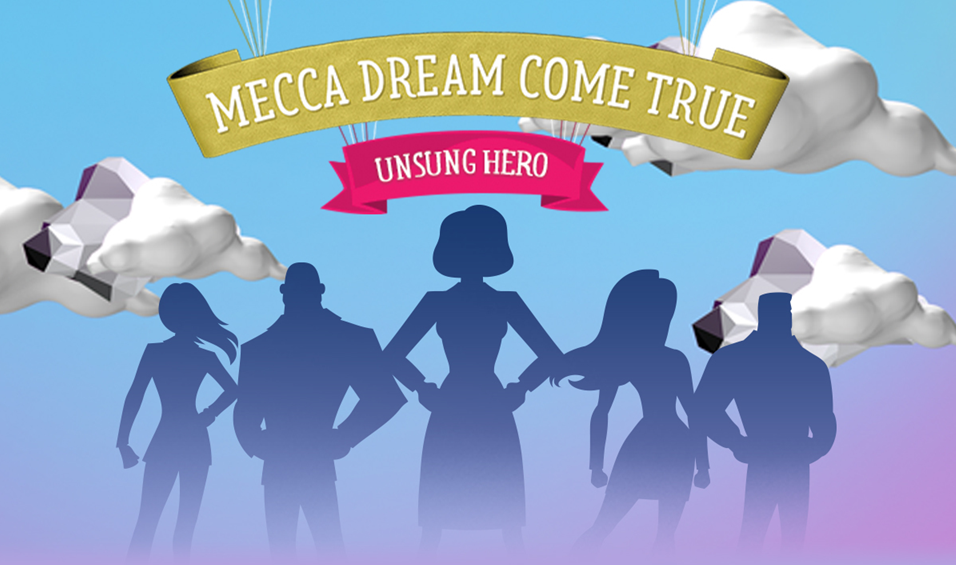 Here at Mecca Bingo, we know these have been a strange and quite tough few months (possibly the understatement of the century) which is why we believe it's more important than ever to put a huge smile on the face of those we love. How, we hear you ask? Well, as a part of our upcoming Mecca Dream Come True campaign, we're giving you the incredible opportunity to nominate an Unsung Hero who will be rewarded with an incredible money-can't-buy prize.
What's the prize?
We wanted it to be a prize that would really mean something to the winner, so we did a poll in our bingo chat rooms during August and we discovered that a whopping 38% of you desperately wanted a living room makeover. It makes sense now we're all spending a lot more time at home! So, we thought what better prize than a life-changing home makeover? The well-deserved winner will get a complete home makeover by TV favourite Claire Sweeney and her team of incredible interior design gurus! It won't just stop at a fresh living room though – the winner will also get a brand-new bedroom for chilling out after a long day and a stunning new dining room. This incredible makeover will be filmed in late October or early November so the lucky winner will have a gorgeous new home just in time for Christmas.
We didn't want to stop at one prize though, as we know how many incredible people there are out there. We also have a second prize of a full Fashion Makeover and 3 lucky runners up will also win a £500 gift voucher. If that wasn't great enough already, the person who nominated the overall winner will also get a £250 gift voucher!
Who can win?
Instead of doing another competition or quiz, we wanted to reward someone who really deserved it, but might not get the recognition they should. So, we want you to nominate the person who you think is an Unsung Hero – and there are plenty of reasons to nominate someone! Whether they've been a key member of your community in the last few months, raised a lot of money for charity recently or perhaps they're one of our incredible key workers – it could be anything that really makes them a hero in your eyes.
How do I nominate someone?
We're glad you asked! It's easy – if you have someone in mind, all you have to do is head here and follow the instructions. You'll have to upload a video that's 60 seconds or less telling us about your Unsung Hero and why you think they're as amazing as they are. At the end of September, we'll be revealing the shortlist of nominees, then a few days later the winner will be announced. Get nominating!
Don't forget that you can also take part in the other exciting Mecca Dream Come True activities by spinning our Free and Premium Wheels. You could be in with the chance of winning cash prizes, bingo bonuses and free bingo – plus exclusive entries into our Mecca Dream Draw, where even more money-can't-buy prizes will be given away to lucky winners. The Prize Draw will take place every Friday from 10pm in the Main Event room and one of our fabulous celebrities will be revealing the all-important draw winners – so be there or be square!