8 of the best Christmas markets in the UK
It's the most wonderful time of the year! Christmas markets are the perfect place to go to for some festive cheer and a good time. Think mulled wine, gorgeous lights, mince pies and so much more!
There are plenty to go to across the UK. Here's a list of some of the best Christmas markets in the UK:
1. Cardiff
Thursday 11th November – Thursday 23rd December
A great Christmas market to attend if you prefer unique gifts that you won't find on your local high street! Filled with plenty of independent sellers, you'll be able to find an eclectic mix of items to choose from, including bespoke jewellery, handmade ceramics, original artwork and so much more. And let's not forget about the delicious festive nibbles and beverages!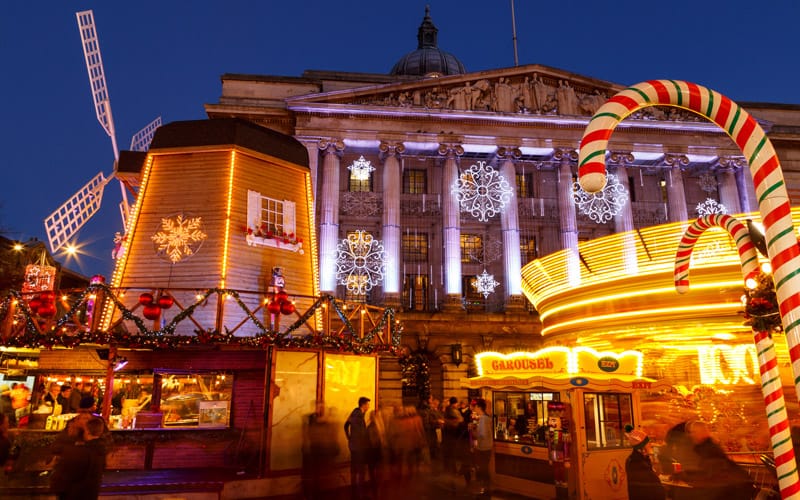 2. Blenheim Palace
Friday 19th November – Thursday 23rd December
If you fancy going to a Christmas market that literally looks like something out of a Christmas film, then Blenheim Palace is definitely for you. Full of chalets and dazzling displays, you'll certainly be in for a magical experience. You will find an array of designers and craft traders, so make sure you check out all of the fantastic Christmas treats available – you won't be disappointed.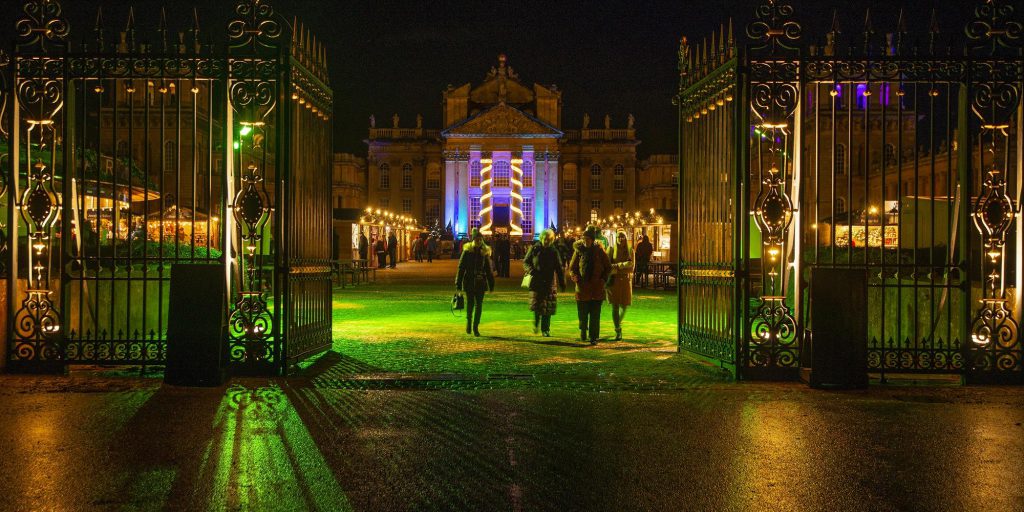 3. Birmingham
Friday 5th November – Thursday 23rd December
Also known as the biggest German market outside Germany and Austria, The Birmingham Frankfurt Christmas Market is where it's at. There's plenty of mulled wine, beer, bratwurst and pretzels going around, and prepare to be serenaded by Christmas carol singers. You'll also be able to find traditional gifts and plenty of food!
4. Southampton
Thursday 18th November – Thursday 23rd December
Another German-style market, so you know you'll be in for a fantastic Christmas treat. With live music and open-air bars, prepare to feel the festive spirit. You can also pick up a wide range of gifts, including sustainable ornaments which have been made from recycled materials using eco-friendly methods. There are also rumours that Santa might be making some visits too!
5. Belfast
Saturday 20th November – Thursday 23rd December
Fancy a festive tipple? Belfast Christmas Market has plenty to offer, and there's something for everyone. Offering an ample selection of culinary dishes from 32 different nationalities, you can broaden your taste palette and enjoy some exquisite new flavours. You can also have a wander around some of the festive stalls and even have a ride on the carousel.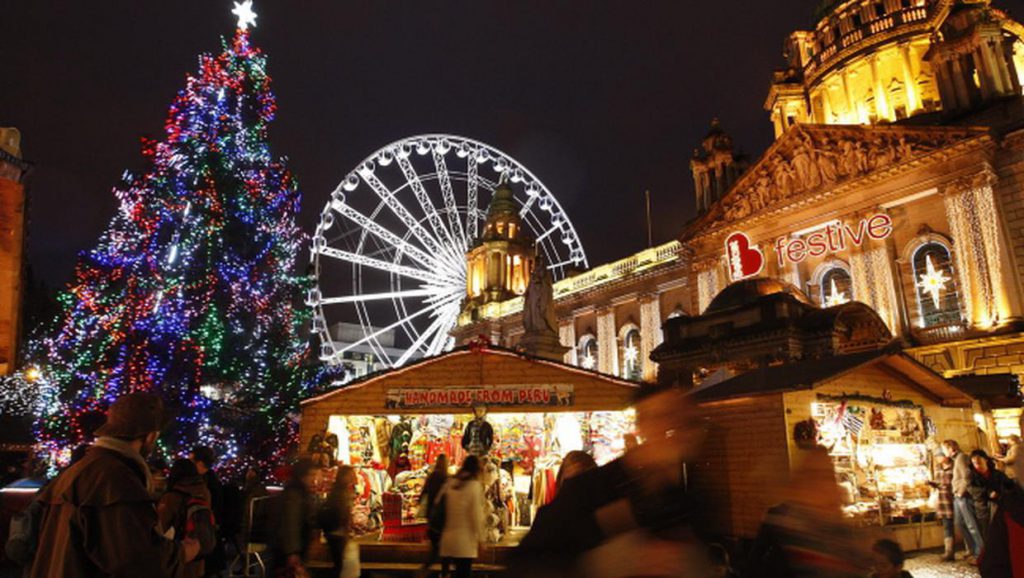 6. Manchester
Friday 12th November – Wednesday 22nd December
If you're in Manchester, or plan to visit – you have plenty of markets to choose from as there are eight in the city centre. Starting in Albert Square and going all the way around to Piccadilly Gardens, you'll be able to find pretty much everything you want. From delicious food stalls to traditional festive drinks, to handmade gifts – you'll have an absolute blast. Not to mention, the stunning wooden chalets make everything look that much more fitting for this time of year.
7. Edinburgh
Saturday 20th November – Tuesday 4th January 2022
Edinburgh Christmas Market is filled with nothing but festive entertainment for six weeks, so you'll have plenty of time to see what's in store. Also, around the city centre (similar to Manchester), there's plenty to do. Food, festive drinks, Christmas gifts, rides – you name it.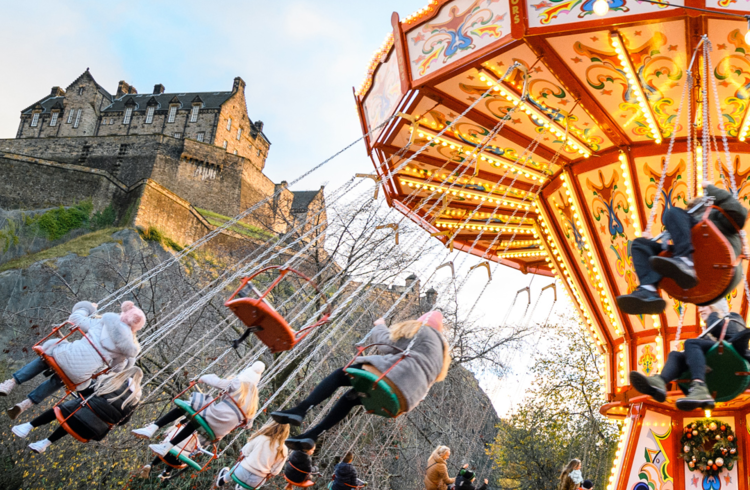 8. London – Winter Wonderland
Friday 19th November – Monday 3rd January 2022
Ah, Winter Wonderland. Something that a lot of Londoners look forward to. And those who live outside of London too! Spread across the humongous Hyde Park, Winter Wonderland pretty much does what it says on the tin. Brimming with plenty of food stalls with dishes from across the world, you'll be able to wash down your meals with their wide selection of festive beverages. Mulled wine, hot chocolate – you name it. There are plenty of rides for all the family, as well ice skating, a circus show and a comedy club. This year, they've also introduced ice sliding!
I think it's safe to say that it's time to get merry!