BGT Week 4 Roundup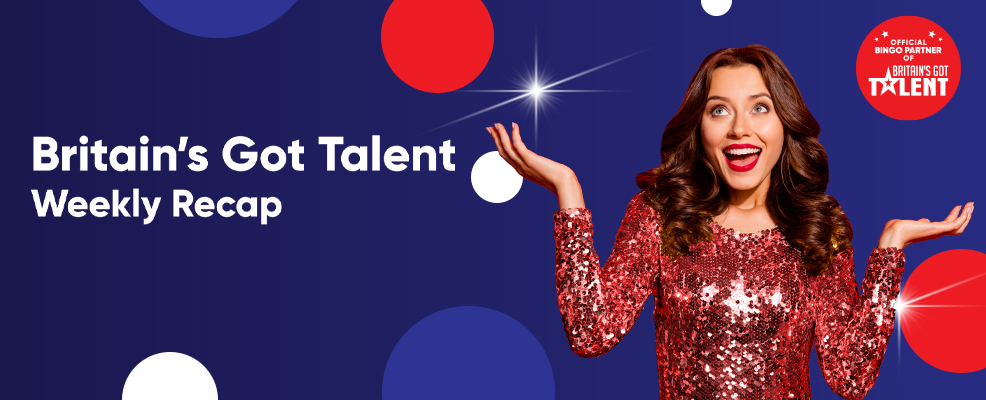 Week 4 of the nation's favourite talent show was filled with more jaw-dropping performances. If you missed it, check out the highlights below!
---
Who got through?
Simon was fooled by a brilliant comedy dance performance from The Dots. Once he figured out their sloppy performance was all part of the routine, it was a definite yes!
Tommy J thrilled the audience with his knife juggling, fire throwing, unicycling act – made even more exciting when he brought Dec on stage to assist him. Although Simon was not impressed, Tommy still got the backing he needed. Alesha admitted it wasn't her cup of tea but gave a yes as she felt that's what the audience wanted. And Amanda threw in a yes on behalf of Ant and Dec – showing its not just about impressing the judges!
Ben got off to a rocky start with his ventriloquist performance, but this turned out to be a red herring! He went on to wow the audience with his incredible 20 impressions in 60 seconds and scored a yes from all four judges.
---
Who fell short?
This week Joey Howard failed to impress with his comedy act. The judges said they were sure the audience loved him, but it just wasn't the right act for BGT.
---
Shining stars
Immy Davis was a singing sensation with her rendition of 'I put a spell on you'. Simon could not believe how powerful her voice was and admired her for not even realising her own talent.
---
Stand-out moment
This week the golden buzzer got pressed for Keiichi Iwasaki, who the judges couldn't praise enough, naming him the funniest performance AND the best magic show they had seen so far.
The show finished off with an incredibly moving performance from singing group Frontline Heroes. This group is made up of nurses, police and others who worked on the front line during the pandemic. Their performance brought the judges to tears and we're sure we'll see them go far.
---
Time to vote for your favourite moment!
Which was your favourite performance this week? Did you see any that you think could go on to win it? Let us know on our socials!