Bingo lover ends Bingo-A-Thon on 60th birthday
Mecca Bingo turned 60 in 2021, and one determined dabber took it upon herself to celebrate the occasion, as well as her own 60th birthday, by touring 60 Mecca clubs across the UK, and raising vital funds for some incredible charities.  
Having begun her Bingo-a-thon ahead of National Bingo Day at Mecca Glasgow Forge in June, Yvette Price-Mear's final night at Mecca's oldest club, Rosehill, on Sunday 19th December marked the end of a mammoth tour consisting of 4,200 miles travelled, and 60 venues visited over the course of 173 days.  
Being at the heart of every community, throughout Yvette's nationwide journey, Mecca has provided complimentary bingo at each of the 60 clubs she has visited, to enable her to put all winnings into her charity pot. This, combined with additional donations at each venue, has enabled her to raise a whopping £10,500 for three UK charities.  
The first is Carers Trust, Mecca's own charity partner, who work to improve support, services and recognition for anyone living with the challenges of caring, the charity that she founded. Yvette is also fundraising for her own charity, Pet Bereavement Support, which offers befriending and support to bereaved pet owners nationwide, as well as her local Scout Group the 4th Mansfield Woodhouse Scouts. 
To celebrate the final night of her Bingo-a-thon, and her 60th birthday, the team at Mecca Rosehill presented Yvette with an array of birthday gifts, including a hamper and cake, and presented her with flowers and a plaque to reward her for her charitable efforts.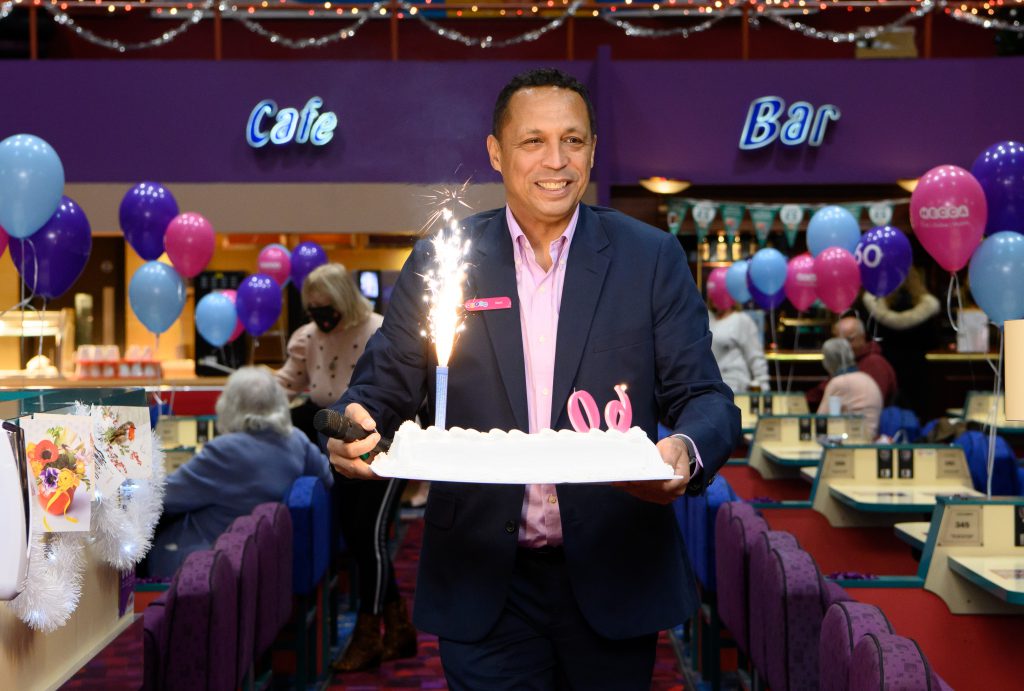 Speaking about completing her Bingo-a-thon, Yvette said: "My charity Bingo-a-thon has been an incredible life experience, and I've met so many wonderful people from across the country. I'm so thrilled with the amount I have managed to raise, which is all thanks to the generosity of Mecca customers and team. My final night went out with a bang, and the wonderful team at Mecca Rosehill put on the most amazing night for my 60th birthday!"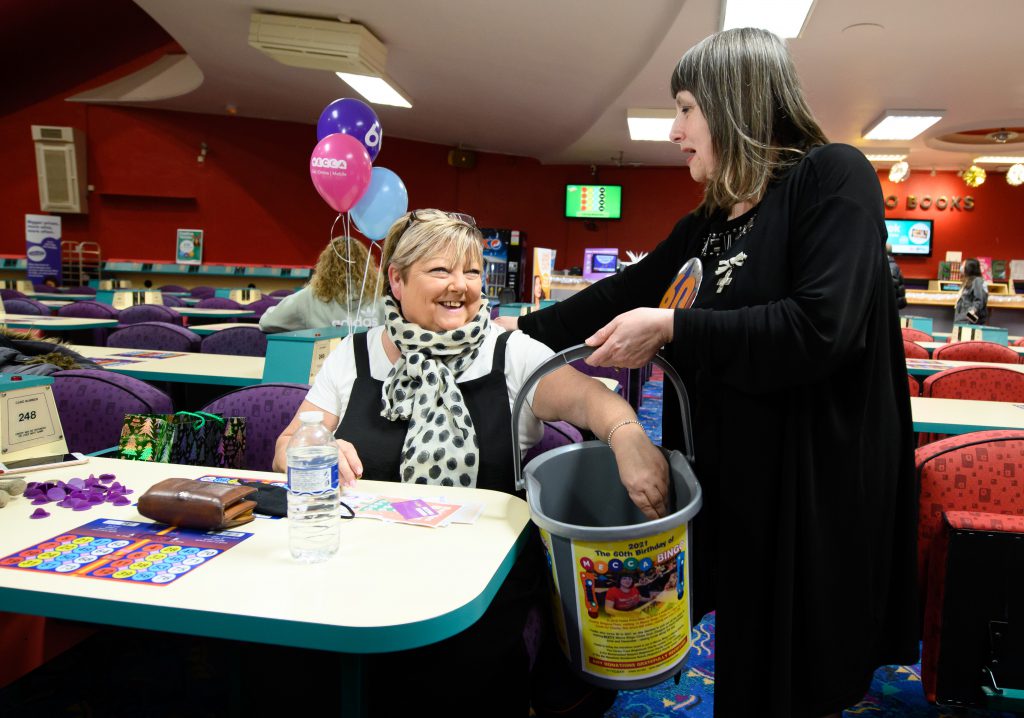 Mark Jervis, General Manager at Mecca Rosehill, said: "We're so honoured to have hosted Yvette for her final tour night and 60th birthday. We had an incredible time celebrating with her, and the amount that she has raised for charity is absolutely incredible." 
Svetlana Kirov, Executive Director of Fundraising at Carers Trust, said: "Every so often you meet fundraisers prepared to go the extra mile. Yvette is one of those. Her dedication to fundraising for unpaid carers has been astounding and we are extremely grateful not just for the money, but also for the way she has raised public awareness of unpaid carers and everything they do to care for family and friends during her countrywide tour. 
"The money she has raised could not have come at a better time. Unpaid carers are worn out after having to take on extra caring responsibilities because of lockdowns and the closure of essential support services. The money raised by Yvette will be therefore be put to good use, helping pay for respite breaks for carers and essential household items that will make all the difference to their caring roles"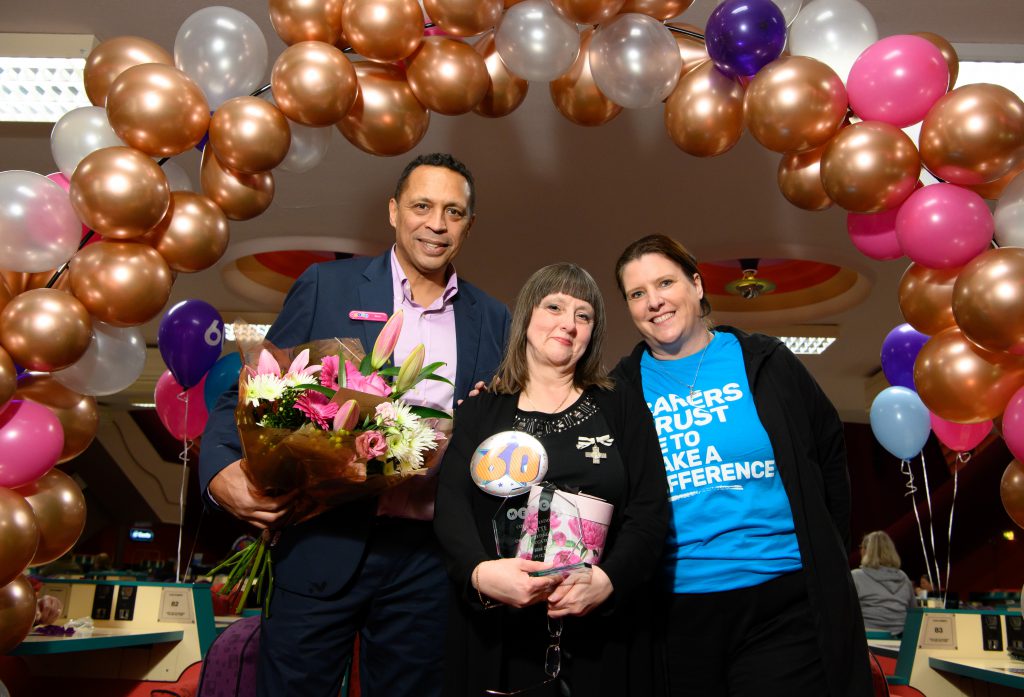 To donate to Yvette's Bingo-a-thon, please visit https://gofund.me/8caec3f9