Britain's Got Talent Week 3 Roundup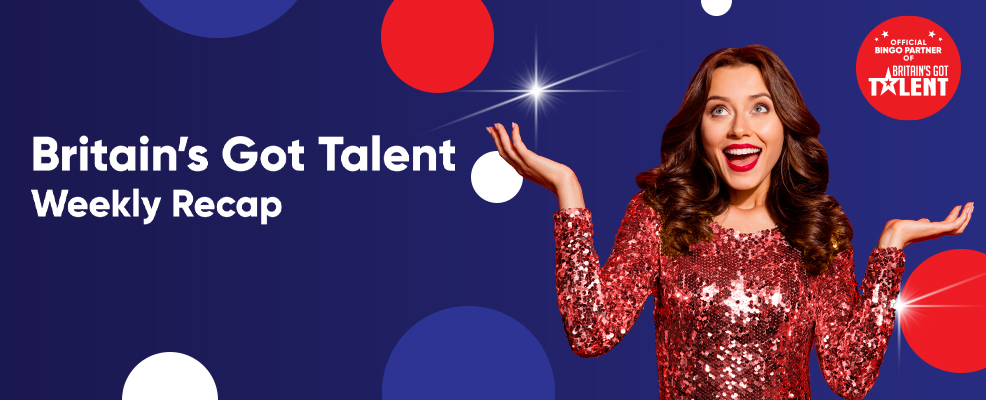 Week 3 of the nation's favourite talent show conjured up more laughs, gasps and dance acts. If you missed it, check out the highlights below!
---
Who got through?
Dance act The Freaks wowed Amanda in particular as their performer was thrown from a human pyramid, which even Ant begged them not to do! While many fans felt they deserved the Golden Buzzer, they only got four nods, meaning they will still have to fight for a place in the semi finals.
The other stars of the show this week were all-male dance troupe 5 Star Boys. They wowed Simon, who said they were "the best we've seen all night."
---
Who fell short?
Jerry Bakewell, the world's most unsuccessful masked wrestler, failed to somersault over the judges' heads and into the next round. His unsuccessful comedy routine where he takes off seemingly endless pairs of y-fronts failed to make the judges laugh.
---
Shining stars
The judges may have finally met their match with mini-judges! The first act of the night saw little versions of Amanda, David, Simon and Alesha take to the stage and comedically retell the story of BGT! With four yeses, looks like they might be getting their school a rollercoaster after all.
---
Stand-out moment
Bubble, bubble, toil and trouble… Britain's Got Talent is no place for muggles, and this weekend was no exception. The judges got a shocking visit from a very creepy, very realistic-looking witch. The sorcerer, who fans theorised may be Mark Gatiss in a prosthetics, gave apples to the judges that exploded into a mound of creepy crawlies, leaving the judges and the audience in shock.
---
Time to vote for your favourite moment!
How did your favourite pick fare? Was there another act we didn't mention that you loved? Let us know on our socials!