British Food Fortnight: A History
It's British Food Fortnight!
So, we thought we'd give you the chance to learn all about the history of the nation's ultimate dishes. Ready to learn?
Warning: this blog may make you hungry!
Fish and Chips
Nothing beats the simplicity of this national classic. This battered takeaway has been a roaring success ever since fish and chip shops first popped up here in the 1860s. The government safeguarded the supply of fish and chips in both World War I and II, meaning it was one of the few foods in the UK which weren't rationed at the time!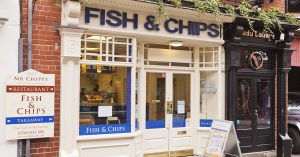 Sunday Roast
We call it a Sunday Dinner…but let's face it, most of us Brits would happily wolf down a roast any night of the week. To give you a brief history (or should we say, beef history?) this national staple has been around since the 15th century, when Henry VI would allow his royal guards to enjoy roasted beef after church on Sunday. The term 'beefeaters' has stuck around ever since!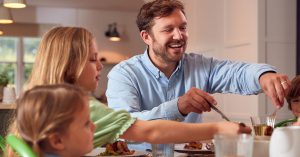 Haggis
Scotland's offal-based national dish is a love it or hate it situation if there ever was one! Fascinatingly, there's no definite answer when it comes to its origins – the only certainty is that it's been around for quite some time. Some suspect it was brought over by the Romans, others the French, while others believe it was introduced by the Vikings as early as the 8th century!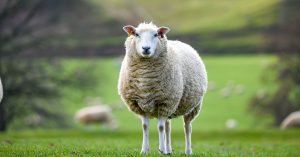 Bangers and Mash
Sausages and mashed potatoes, tied together with a mouth-watering onion gravy? Yes please. While we can all make sense of the term 'mash', did you know that the word 'bangers' comes from the fact that British sausages were once prone to bursting? This is from water being used as a filler to pad out the food shortages in World War I, often causing them to explode while they were cooking!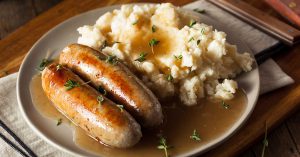 Full English
The quintessential fry-up has been knocking around since the 1300s, when a breakfast of bread and meats was seen as a highly decadent affair. By the Victorian era, staples like bacon, eggs and sausages had been added to the mix, bringing it closer to the English Breakfast we know and love today. While it was once eaten first thing (literally to break-the-fast), now it's usually a brunch option – or even brinner!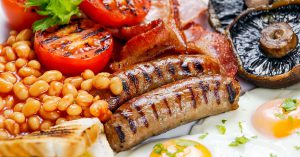 We've got plenty of national favourite dishes on the Mecca Bingo menu – be sure to visit when you can! If you're hungry for online fun instead, you can always take a whirl on our action-packed slots…