Love Bingo Ball Recap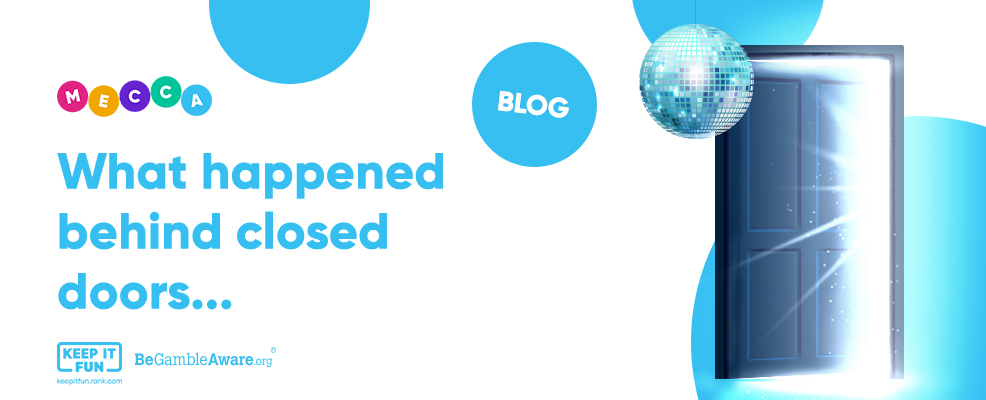 What a weekend! We had such a ball with all of you at our Love Bingo Celebrity Ball, which featured loads of fabulous famous guests and, of course, lots of bingo action! Our new and improved Luton bingo hall played host to the event, and boy was it the perfect place for a party.
If you didn't manage to make it, here's a full recap of what went down.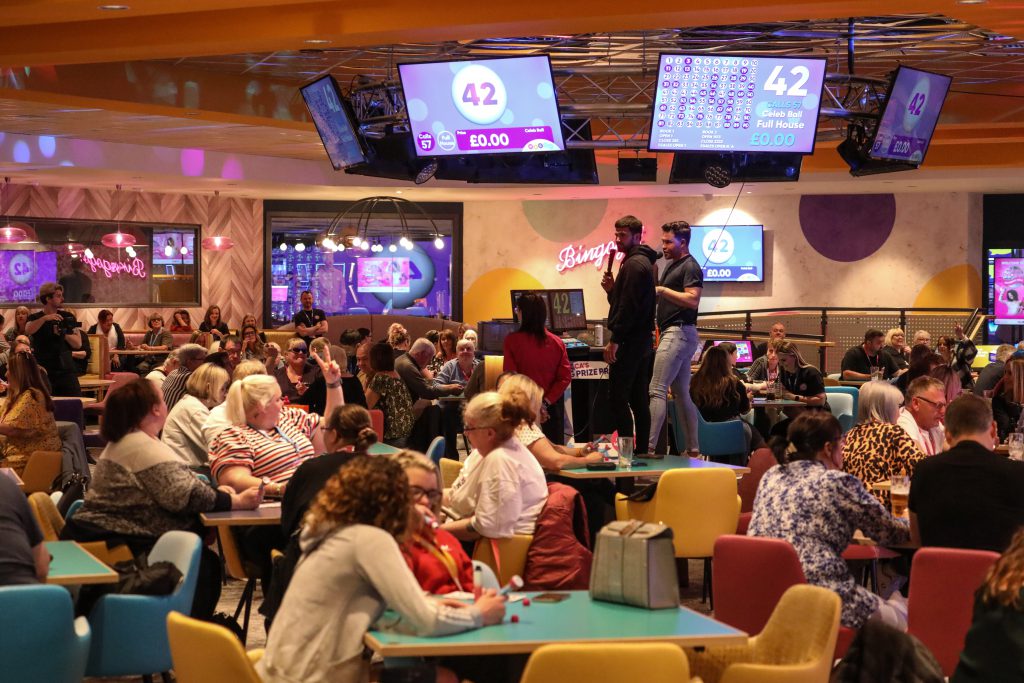 ---
A Star-studded Weekend
We rolled out the red-carpet and welcomed a weekend roster of ace celebs to join us for all the Love Bingo festivities. Once our amazing MeccaTV hosts Craig, and Lisa, plus Sherrie Hewson of Emmerdale fame greeted the guests, everyone enjoyed the open bar and chatted into the night.
On Saturday after a top-notch breakfast, our Mecca players rubbed shoulders with our celebrity guests (and many selfies were taken, obviously!). After a fun morning of bingo hosted by the delightful duo Bobbie Norris and Dan Edgar, psychic Sally Morgan met with the audience – but didn't give away bingo predictions!
Guests were then swept off their feet with a dancing class from Strictly dancer Robin Windsor, before moving into the final action of the day.
After dinner and singer Ray Quinn's fantastic performance, we all got a front row seat to watch the hotly contested final of Mecca Bingo's Got Talent!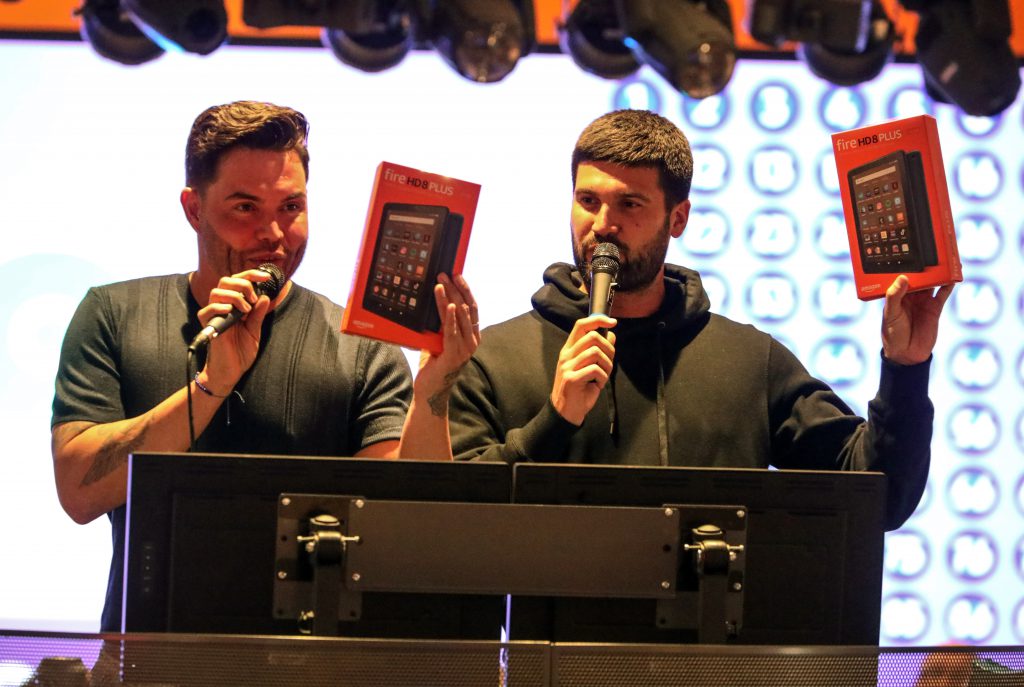 ---
MBGT Final
Mitchell Miller, 34, was a dark horse entrant in Mecca Bingo's Got Talent. Taking the place of his sister who dropped out due to illness, Mitchell won his regional audition. He went on to smash the quarter and semi-finals before heading to the final showdown at Mecca Luton.
Mitchell wowed the audience and judges, bagging the title of first-ever MBGT winner! He won an awesome prize worth £5,000 and will be introduced to a top talent agency. The Midlander who works at Cadbury Sixth Form College and lives with his husband and three children had this to say:
"I never really understood the phrase over the moon until now – I am so happy to have won Mecca Bingo's Got Talent. All of the finalists were amazing, so I never would have thought I would win. I can't wait to see what winning brings me and spend the prize money on investing in my singing career."
Competition was incredibly tight, however, with Hartlepool grandfather and Mecca Bingo regular Keith Hammon securing second place. Keith had this to say:
"I have always loved singing but never really took a chance on my own voice. My family, and especially my grandchildren, have always been here to support me and have been my number one fans since I entered the 'Mecca Bingo's Got Talent' competition! I am so excited to be runner-up in this finale, which included fantastic acts and strong talents and I cannot wait to continue singing!"
The MGBT champion was decided by our glamourous panel made up by Sherrie Hewson, Jaymi from Union J and Britain's Got Talent finalist Wayne Woodward – people who are no strangers to talent!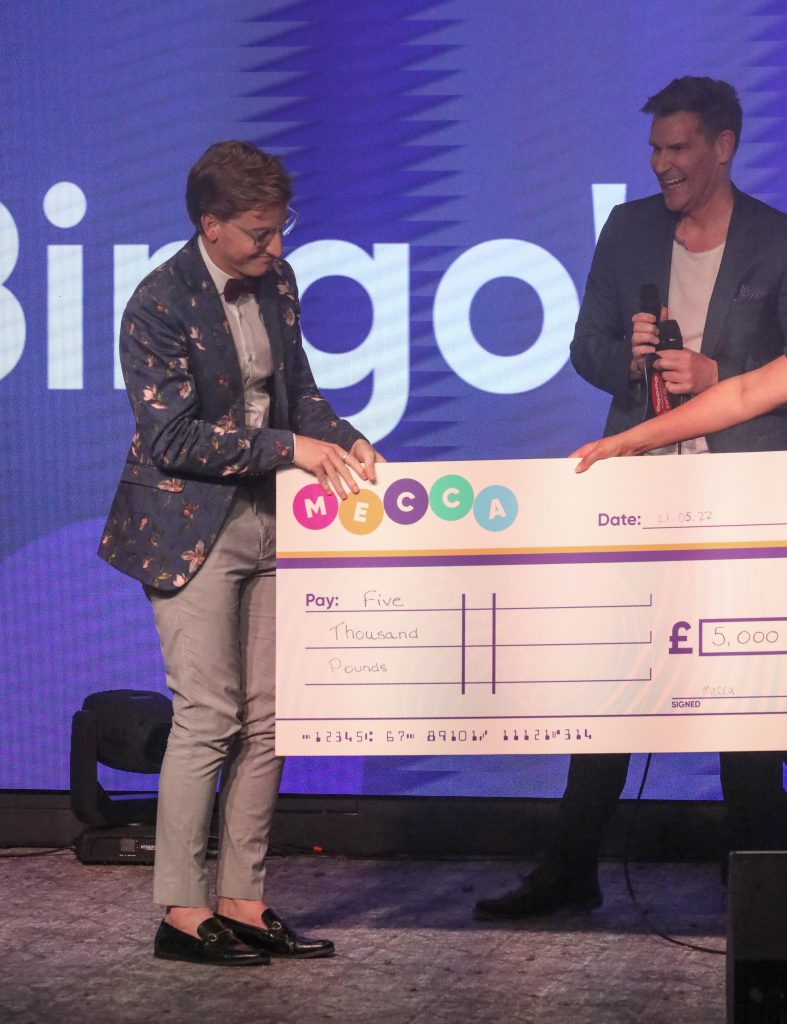 ---
The Final Hours
Pixie Lott saw the night out for us as she performed her greatest hits. But for those who didn't want to call it a day just yet, Jaymi's singing followed by a DJ blasting out some serious tunes kept the party going! Then it was bacon rolls and back to the hotel.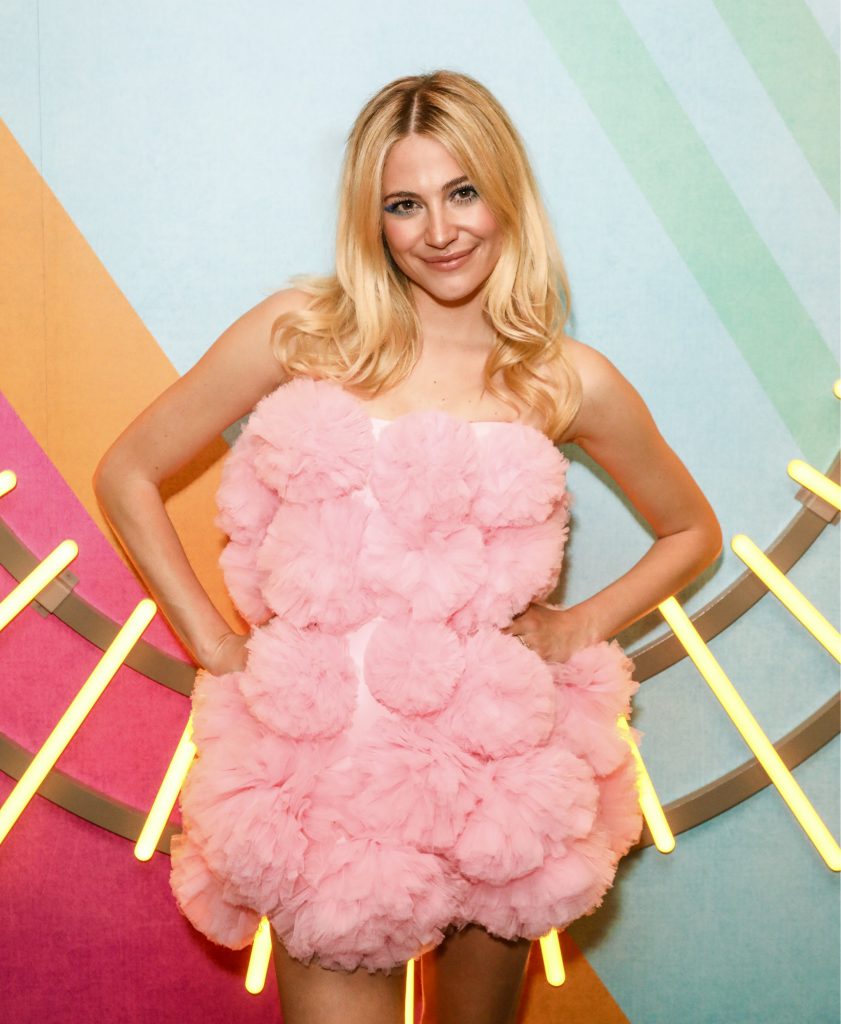 ---
A Show-stopping Success
After a night of singing, dancing and bingo, we hope all our guests stocked up on plenty of Mecca memories – this truly was a weekend to remember!