Mecca Dream Come True 2019 Home Makeover Winners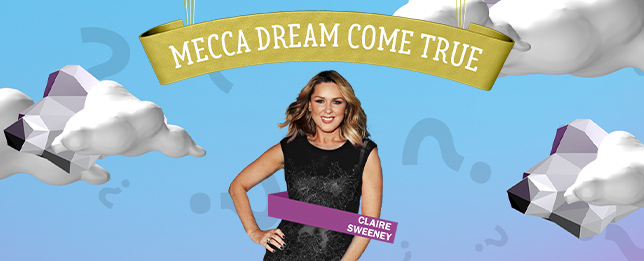 We're absolutely flying towards the last week of Mecca Dream Come True (*sob*) and we hope that you've had as much fun as we have over the past few weeks! We thought that we'd go all the way back in time (well, to September 2019) and take a look back at our previous winners from our first ever Mecca Dream Come True House Makeover with Claire Sweeney.
You can watch the full video just below to see how Claire and her team of design gurus work their magic on 3 rooms in the lucky winners' homes, transforming each one into the space of their dreams. This video gets completely stuck in the action so you can see what happened and how they reacted to their stunning new homes. Are you ready? Check it out below.
Just think, next year we could be showing a video of YOU enjoying your money-can't-buy prize – including a home makeover like we've shown here! There's only one way to win it though and that's (you guessed it) to be IN it. Take a spin on our Free and Premium Prize Wheels daily to be in with the chance of winning an entry into our Dream Prize Draw. You have until the 27th of September to take part so even if you haven't spun the wheels yet (where have you been?) you still have a bit of time to get involved. Oh, and don't forget to tune into our Dream Stream on Friday at 10pm where this year's winners will be revealed…
Share your thoughts
Let us know what you think of last years winners in the comments and we'd also love to know what your thoughts are about this year's Mecca Dream Come True.
Remember