Mecca Men: A Sexy Show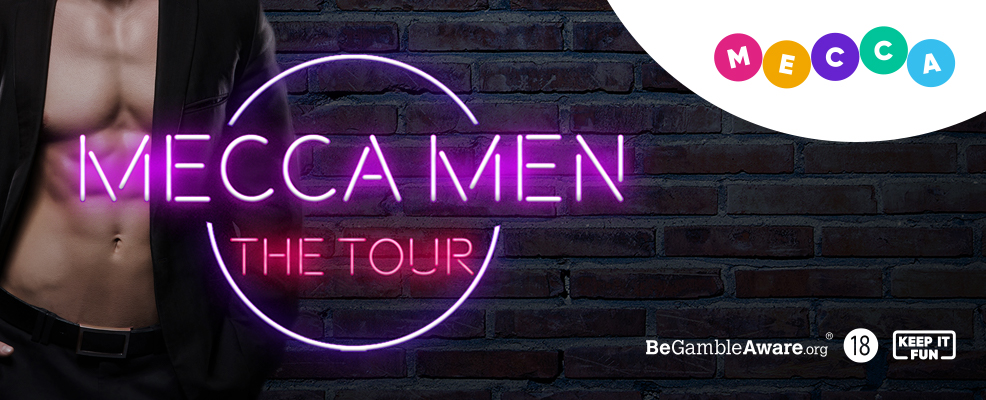 Heard of Magic Mike? Well, our Mecca Men could put those fellas to shame! Wondering what we're on about, then read on…

Our Mecca Men shows bring friendly fun and raunchy routines to the stage (picture chiselled abs and rock-hard jawlines). While you're watching, if you can peel your eyes away for a second, you can tuck into a delicious freshly prepared meal and grab a drink from our extensive wine and cocktail offering.

Feeling a little hot under the collar already? Wait until we tell you MORE. We'll give you a hint, it's steamy!
---
What to expect…
These handsome hunks have created a special show just for Mecca, including individual performances and choreographed group dances. We've heard that most male shows only have solo artists, but our Mecca Men come together to perform onstage and off – making their way through the crowd throughout the night, getting really up close and personal. Talk about a one-of-a-kind experience!
The whole night is hosted by a glamourous drag queen, who will have you in fits of laughter (a welcome break from the drooling we can imagine!) and make sure you're having a fabulous time.
---
We've got a cheeky reward up for grabs for one lucky lady – a special 1-on-1 dance from one of the very good-looking Mecca Men. What a prize, right?! To win this delectable treat, you'll need to score a Full House in any of our main bingo rooms on the night. Now, that's a fantastic two-for-one deal we can all agree on!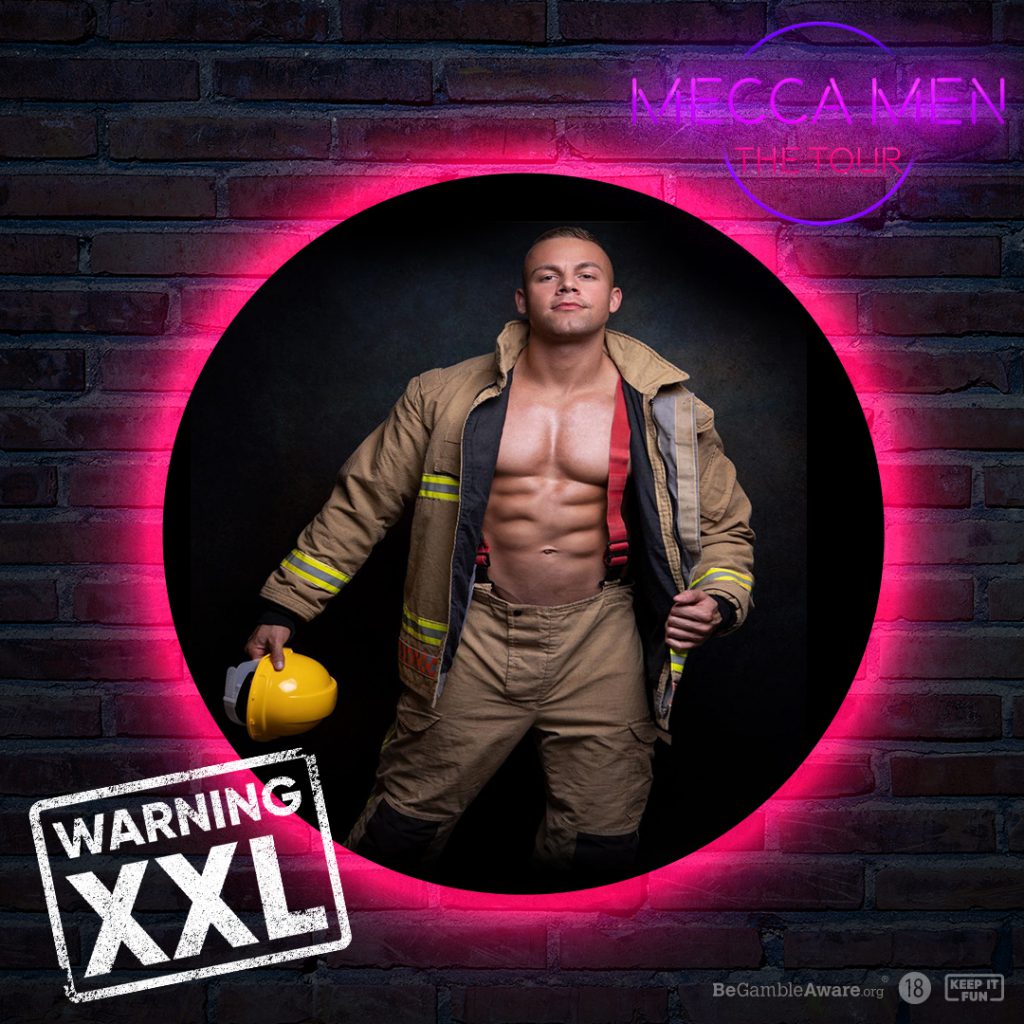 So, are you ready to see these Mecca Men in action for yourself? We promise it'll be well worth it! Then rally up your girls, or boys, and book your unforgettable night out now. Head to our booking page and find the next event near you.