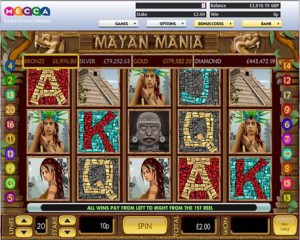 The lucky Mrs G spent just £1 on Mayan Mania on Thursday evening and spun her way to a whopping £11,335.19!
Needless to say she is absolutely over the moon and has some very exciting plans for her winnings.
She said;
When I won I was dancing around the room I couldn't believe it so I got my daughter to come downstairs to check my win and to take a picture. I am planning 2 holidays the first is to Thailand with hubby to celebrate 25 years of marriage and then a family holiday.
Have a wonderful time Mrs G, hope we get a postcard!