Treat yourself to 25 free spins on this week's top slot, The Doghouse Megaways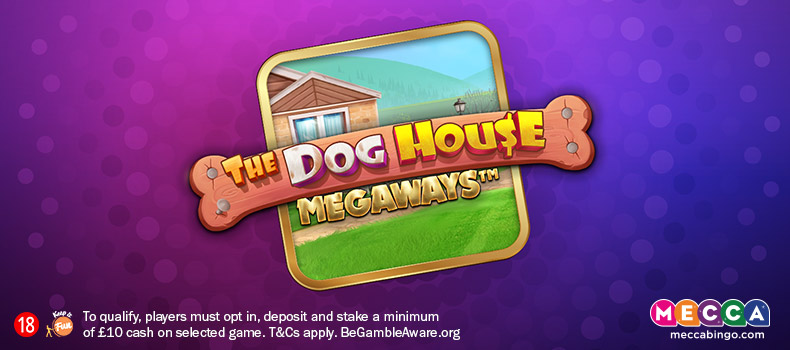 Is it that time again already?! Top of the Slots has come back around, and we've got a canine classic for you this week. Oh, and another awesome offer.
There's never been a better time to be in the doghouse than now, because we're treating you to a potential 25 free spins for The Doghouse Megaways, the super slot with 117,649 mega ways to win.
With improved gameplay and more ways to win, you'd be barking mad not to take our top slot for walkies this week. Raining Wilds and Sticky Wilds features will make sure you don't stray too far from winnings, with free spins and free games also adding an extra bit of bite to this great game.
To take the lead and fetch those free spins, here's what you need to do. Deposit and spend:
£10 for 5 free spins
£20 for 10 free spins
£30 for 15 free spins
£40 for 20 free spins
£50 for 25 free spins
We'll crown another of our great games Top of the Slots next week, and we'll be bringing another top offer your way. So good luck and see you again very soon!