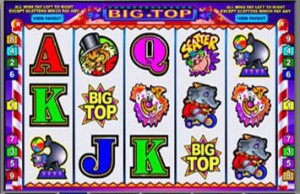 Mrs V from Manchester started the week on a high as she won £14,226 late last night when she was playing Big Top even though she wasn't 100% convinced she had actually won!
She was absolutely over the moon to discover that she had though and when we spoke to her she hadn't told her husband in case she'd made a mistake. Once she did though they were both super happy and they've already started looking through the holiday brochures.
She said:
When I told him he didn't believe me but once it sunk in he just stood up and gave me a big hug. We're planning a holiday now, maybe in Devon or Cornwall. The money couldn't have come at a better time.
Congratulations Mrs V, we hope you and your husband have a fantastic holiday and we'll wait by the postbox for our postcard!