Best Christmas Movies: From Classic to Cheesy
It's the most wonderful time of the year! And what better way to get you into the Christmas spirit than by cuddling up on the couch, cup of tea or hot chocolate in hand, popcorn at the ready, and a festive film to enjoy.
If you're wondering what to watch, or just need a reminder of your favourites, then we've got just the thing for you! We've put together a list of classic Christmas movies, along with some new cheesy ones for a good laugh.
Classic: Love Actually
It would be sacrilege to not kick off this list without first mentioning this blockbuster ensemble hit. Apart from the heart-breaking moment during a Christmas present unwrapping (cue Emma Thompson's Oscar-worthy reaction), this movie is full of warmth and cheery moments – from stepfather romance lessons and a prime minister letting loose, to love finding a way despite language barriers and a legendary rockstar finding true happiness.
Classic: The Holiday
Two women (Kate Winslet and Cameron Diaz) swap their homes across the Atlantic and find love (with Jack Black and Jude Law respectively) after having the worst luck in their previous relationships…plus a charming old man side-storyline. What's not to like about this movie!
Classic: The Nightmare Before Christmas
Horrifying for some and a timeless treasure for others. This iconic stop-motion animated musical film from the creative-minds of Tim Burton and Henry Selick delivers a different take on the usual brightly coloured Christmas movies, bringing an anti-festive world to life with charming qualities.
Classic: How the Grinch Stole Christmas
We're talking about the Jim Carrey live-action one, sorry Benedict Cumberbatch but this 2000s gem is the gold standard of Dr Seuss adaptions. You'll love the antics and gags the Grinch gets up to, the cuteness of Cindy Lou Who and Max the dog, and of course the unexpected love story involving the man in green himself.
Classic: Home Alone
Starring Macaulay Culkin in his hey-day, this is possibly the most loved children's Christmas movie of all time. Looking passed child neglect (as it was crucial to the film's plot), Home Alone offers action, adventure, comedy, logic-defying pranks, and a beautiful white Christmas with all the trimmings.
Classic: Elf
Will Ferrell plays Buddy, a human man that was raised by elves but now wants to find his father in New York. His innocence, love for candy and desire to be accepted by his father makes Buddy a lovable character that you can't help but root for (and laugh at on most occasions due to his tomfoolery).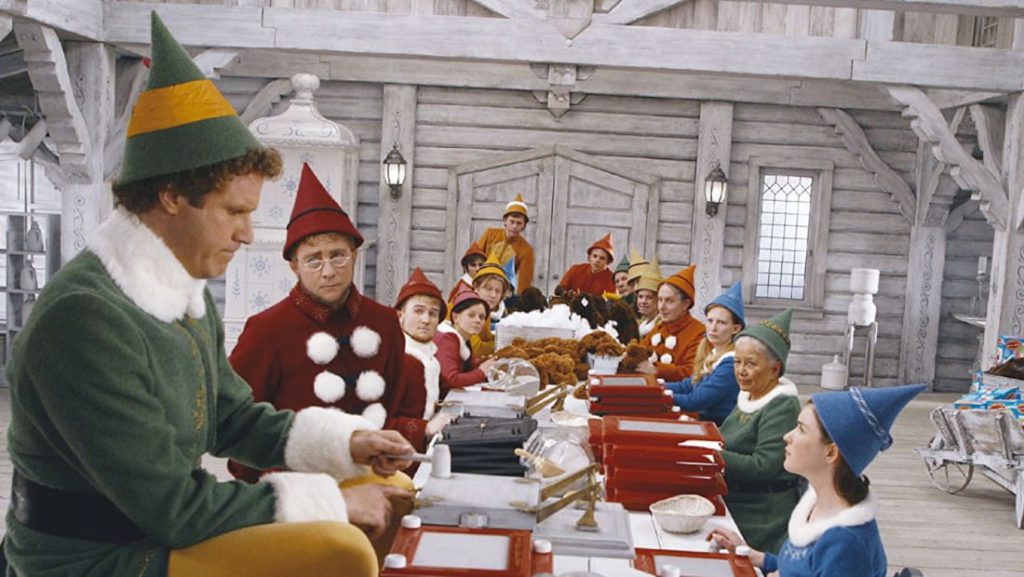 Bonus Classic: The Santa Clause series
See the 'e' on the end of "Claus" that's because this fun family comedy starring Tim Allen is all about the fine print. Watch as the workaholic divorced dad transitions into the beloved St. Nick over three movies that get more and more ridiculous!
Cheesy: Christmas Prince series
An American woman falls for an eligible bachelor prince with a European accent. Feel like you know this story? Well then, you'll love this movie! And the two sequels that follow. Because there's nothing more magical than a holiday royal romance.
Cheesy: The Princess Switch series
Identical strangers played by one actress. Check. One a normal working citizen, the other a soon-to-be princess in a made-up country. Check. Falling in love with the men in each other's lives once they've switched places. Check. We've seen this play out before, but now it's set during Christmas! Plus, there's a THIRD identical "triplet" that pops up in the next two films…
Cheesy: Love Hard
Can you die from second-hand embarrassment? This cheesy Christmas movie will put that to the test. But despite the terrible art of catfishing both in looks and personality, there is a sweet romance that unfolds and an even sweeter message of honesty and learning to just be yourself. If you're wondering about the name (which we doubt), it's a play-on 'Die Hard' – the lead woman's favourite Christmas movie starring Bruce Willis with hair that we're not sure fits under the classic or cheesy genre. We'll let you decide on that.
Bonus Cheese: A Castle for Christmas
If you've always been a fan of Cary Elwes (from The Princess Bride) and Brooke Shields (model turned actress), and don't mind some butchering of the Scottish accent, then you'll enjoy this cheesy rom-com.
So, what will you be watching this festive season? Let us know in the comments below!