The Best and Worst Celebrity Bingo Callers
We don't know about you, but there are plenty of celebrities we think would light up the bingo hall with their booming voices, witty turns of phrase and out of this world personalities. Of course, there are also plenty of celebrities who might be better sticking to their day jobs!
Here's our pick of the very best and worst celebrity bingo callers.
The good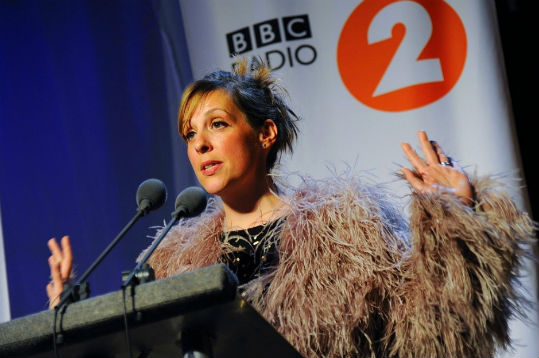 Mel and Sue
Now this dynamic duo is no longer tied to a certain baking programme, we'd love to hear them send some of their cheeky innuendoes bingo's way. Plus, they have ALL the contacts where sweet treats and baked sustenance are concerned!
Brian Blessed
With his booming voice and larger than life personality, you certainly wouldn't miss a number if Brian Blessed was calling! Throw in some anecdotes about his life on stage and screen, and you've got a winning recipe for a great night out.
Paul O'Grady
Whether performing as Lily Savage or warming our hearts during Paul O'Grady: for the Love of Dogs, Mr O'Grady has a charm and cheekiness that's sure to endear him to bingo players. You never know, he might even bring his furry sidekick, Olga, with him.
Jimmy Carr
Jimmy Carr's famous laugh is sure to be a hit with bingo players. But it isn't just this signature hoot that stands the comedian in good stead. Add his witty repartee, and you've got a recipe for an exciting, quick-fire bingo round.
Alan Partridge
Alan Partridge is legend enough to be considered a celebrity in our eyes. Besides, playing along to calls of "Ahaaaa, legs eleven!" would make for some rib-tickling games.
Sir Ian McKellen
Who could be a better bingo caller than the man behind one of the greatest voices in cinema? With real power behind his calls, there'd be no danger of anybody missing one of Sir Ian McKellen's numbers. He'd be the perfect companion for a post-bingo brew, too.
The bad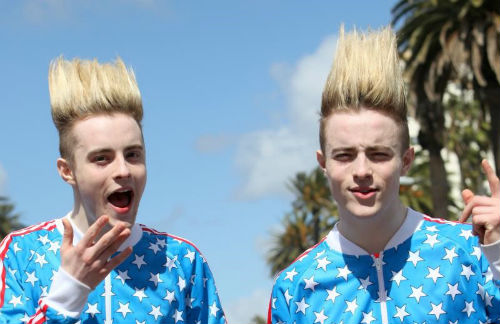 Gordon Ramsay
There's no way that Gordon Ramsay would be able to get through a bingo game without letting at least one swear word slip! He's probably better suited to the bingo hall restaurant, where he could keep players energised with amazing grub.
Chris Kamara
If Kammy's famous, "I don't know Jeff!" moment is anything to go by, he might not be the best choice of bingo caller. Well, unless you fancy hearing half the calls you were meant to!
Vic and Bob
Vic Reeves and Bob Mortimer are famous for their, shall we say, 'unique' brand of surreal comedy. It could very well make for some weird and wonderful bingo calls, but is much more likely to cause complete chaos!
Russell Crowe
Did you know that Russell Crowe was sacked from his job as a bingo caller during his youth? Rumour has it that he was inventing too many rude bingo calls, so we may be best steering clear of the gladiator, after all.
Jedward
Where do we start with Jedward? Their nonsensical remarks, spurts of dancing and general hijinks might be harmless at first, but after a while, it'll probably all get a bit too much. Dabbing is a serious business!
Who would be your dream (or even nightmare) celebrity bingo caller? Leave us a comment, below, and let us know!