Big Friday Night Bingo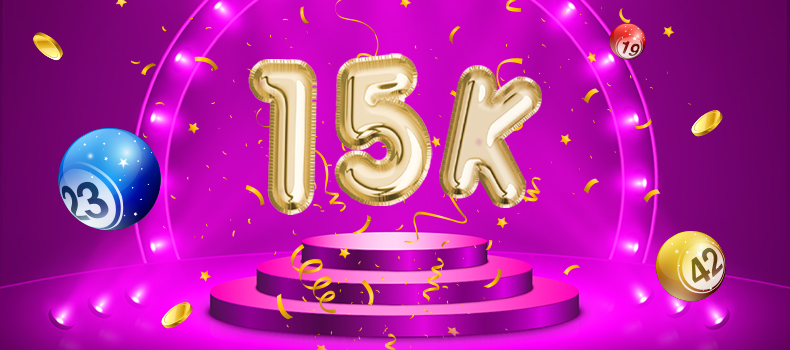 Warm yourself this winter with Mecca – we're bringing you toasty big money games every Friday night throughout October. Start your weekend off right in the Main Event room from 7pm. We've got massive cash prizes to be won every single week. Want all the juicy deets? Read on.
Mecca's Grand Night In
First up, join us in the Main Event room where you can play for £1,000 in cash every 30 minutes. You can grab tickets from just 10p over the full three-hour session. Our Grand Night In is the only place to be every Friday night.
Plus, to really give you the Friday feels, at 9pm you can play for an amazing £3,000 – with three chances to win a grand on one line, two line and full house wins. Add it all together, and there's a whopping £15,000 to be won in these big money bingo games every Friday night.
Sound good? Then we'll see you in the Main Event room from 7pm. You can join us for Mecca's Friday Grand Night In every Friday this month. So, cosy up on the sofa and grab a cold, sparkly drink, then join us for an epic Friday night from the comfort of your own home.
Hold on a second, you're not signed up with Mecca Bingo? Where have you been?! Get yourself signed up and online within a matter of minutes. And if you haven't heard, we're saying #ballsto2020 all this month with 16 hours of free bingo to enjoy every single day – no strings attached. There's never been a better time to join meccabingo.com and get involved.
Follow us on Instagram or Facebook to find out more on how you can join us in saying balls to 2020!