Celebrate Macmillan Coffee Morning with Mecca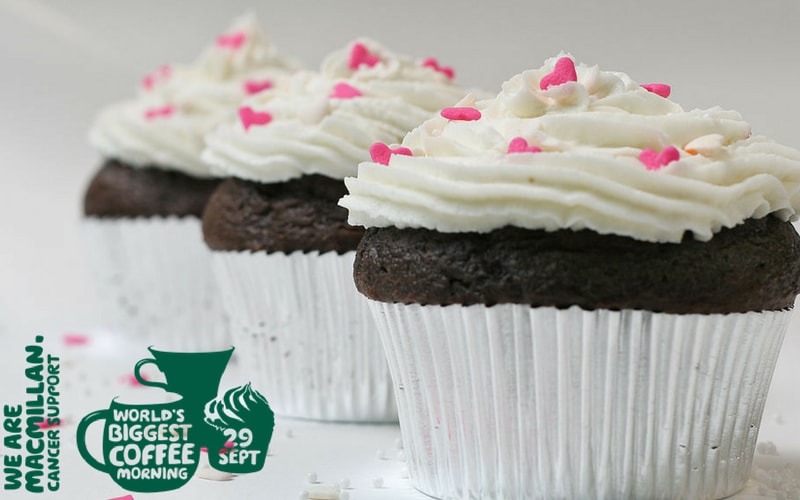 Here at Mecca HQ, we are huge fans of baking. Just thinking about gooey caramels and sugar-laced fancies makes our hearts aflutter. So naturally, when Macmillan Coffee Morning comes around, we are eager to roll up our sleeves.
Each year, Macmillan gathers coffee and cake-lovers across the UK to bring in their homemade treats. Each guest donates a little something towards the goods on offer, with the proceeds going towards Macmillan cancer charities. Last year they raised a whopping £29.5 million, and this year they hope to go one better!
If you are looking for something extra special to bring along to your local Coffee Morning, why not try one of these GBBO-inspired "Pudding Week" sweet treats? From easy-peasy puddings to super Star Baker tarts, we've got something for everyone to try.
Keeping it simple
Sticky Toffee Pudding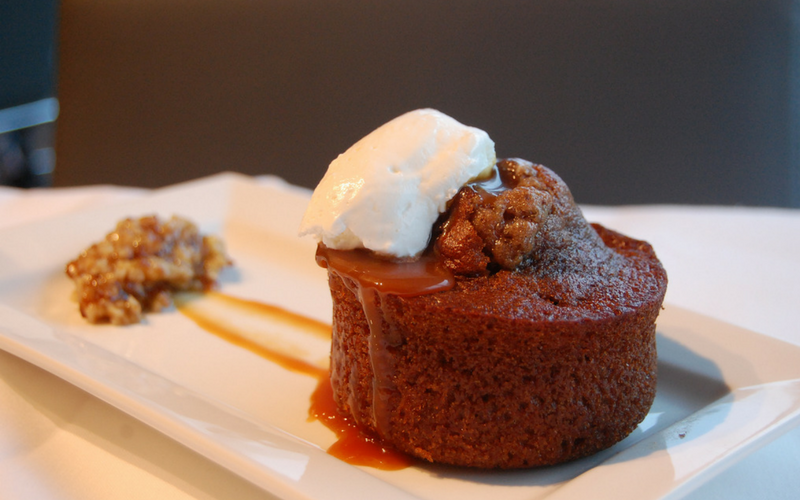 This sticky toffee pudding recipe by Handbags and Cupcakes includes all our favourite things: sumptuous dates, sweet spices, sugar and oodles of cream. Is your mouth-watering yet? We know the feeling!
Stepping it up
Custard Cream Cheesecake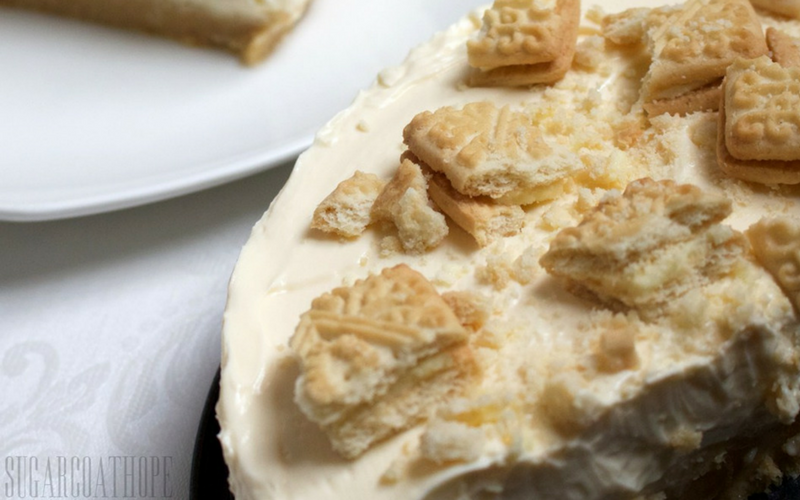 If you think a cup of tea is incomplete without an accompanying biscuit, then this is the perfect dessert for you. This no-bake custard cream cheesecake by Sugar Coat Hope is the dreamiest, creamiest of all recipes: custard creams, cream cheese and whipping cream combine to create sinful indulgence. Mmm…
Getting stickier
Peanut Butter Cupcakes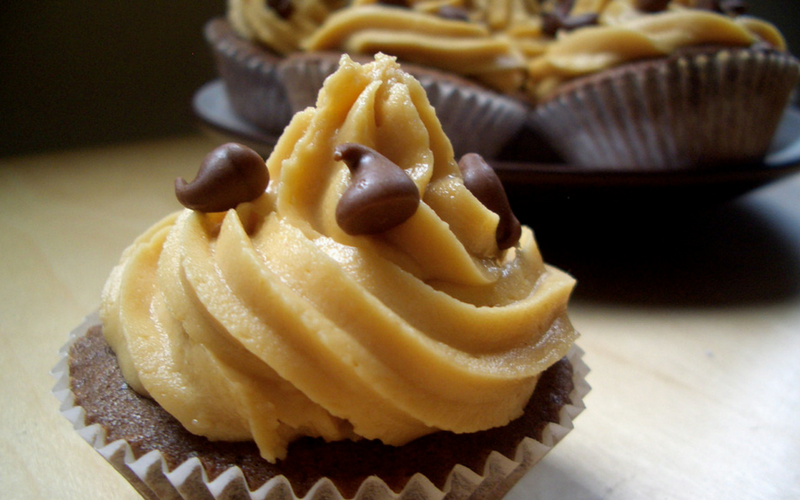 These moreish cupcakes by Bake Then Eat are little sponges of gorgeousness. Each one is lovingly topped with a swirl of smooth peanut butter. Not a fan of nuts? Spread the love with chocolate spread instead! Alternatively, you can ramp up the chocolate flavour with a helping of cocoa powder and some teeny chocolate chips.
Turning up the heat
Strawberry Swirl Meringues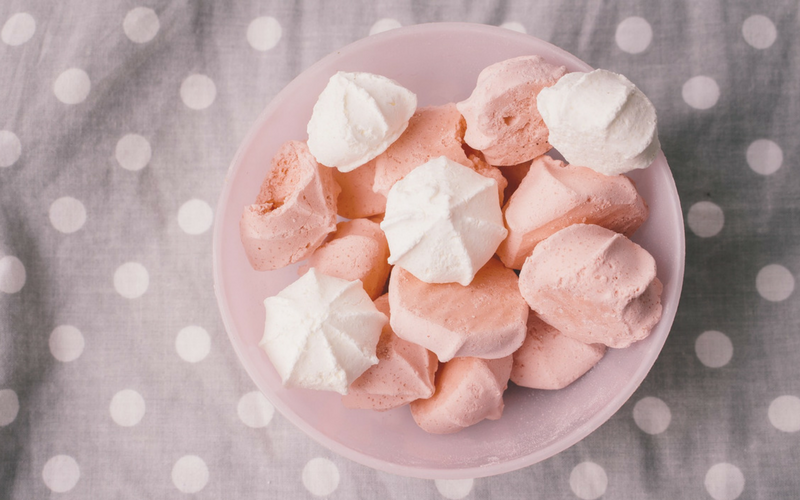 Pretty in pink, these crunchy meringues by Belleau Kitchen will satisfy any sweet tooth. Crispy and golden on the outside and soft and creamy on the inside, this dessert looks almost too good to eat. Okay, so you may need to do some vigorous whipping, but this scrumptious recipe is worth the hard work!
Star baker
Apple Flower Tarts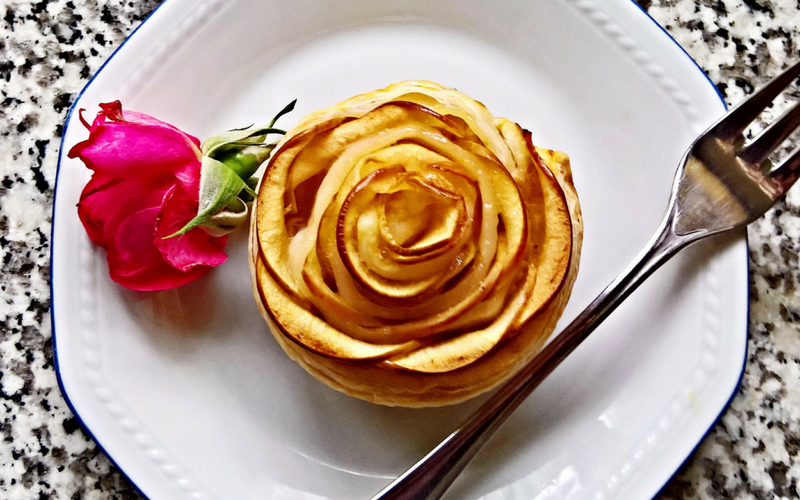 Treat your Macmillan Coffee friends to a bouquet of apple flower tarts and watch their mouths drop! This recipe by Lavender and Lovage might look tricky, but all it takes is a little perseverance. Finish off your pretty bunch with a frosting of icing sugar for decoration, and get ready for some Hollywood-esque handshakes from your lucky friends.
Not sure where your nearest Coffee Morning is taking place? Find your nearest Macmillan Coffee Morning event and tuck into some lip-smacking charity work! For more information on Macmillan and all the great work they are doing for cancer, take a look at their website.