Celebrating Friendship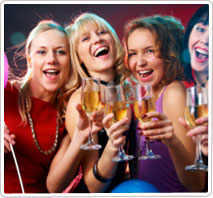 We love our friends. They're there for us through thick and thin. They're always happy to tell us the truth even in those times when it's not exactly what we want to hear and we know that it's just because they have our very best interests at heart. It has been said the friends are the family we choose for ourselves and that's why here at Mecca we are celebrating friendship.
Did you know, September is Friendship Month? Well, it is and in the run up to this month long celebration of friends we'll be celebrating friendships in lots of ways and we definitely will want to hear all about your lovely friends too.
So, keep checking here and take a look at our social media pages to find out how you can get involved soon!