Find the Bingo Ball in the Easter Eggs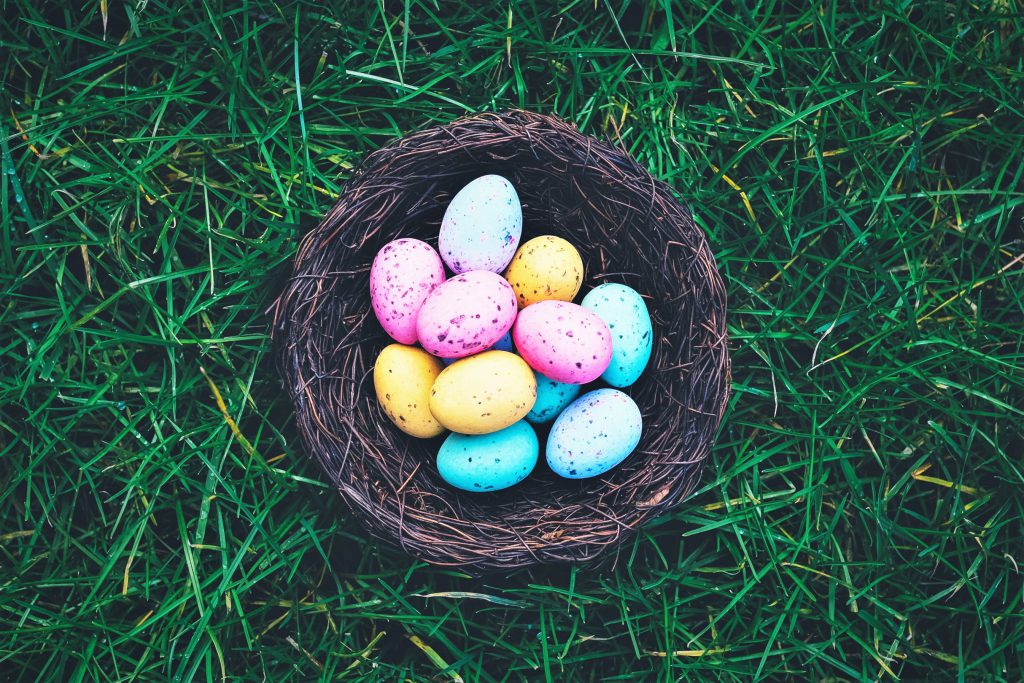 Easter 2019 falls between Good Friday on 19th April and Easter Monday on 22nd April. To kick off your bank holiday and get you in the mood for all those tasty eggs, hot cross buns and bonnet decorating (if that's your thing!), we've got a cracking game for you. There's a bingo ball hidden in the picture of the Easter eggs below. Head over to our Facebook page and give us the coordinates of where you think you can see it. If you're right, the Mecca Bunny could drop a bingo bonus into your account!
If you're looking for more fun things to do over Easter, check out our favourite blogger Easter recipes. We've scoured the internet to bring your our fave treats that are sure to put a smile on your face.
As always, there's plenty of action on over at Meccabingo.com. Hop over to the promotions tab to find out where you can find the best value games and the biggest prize money this Easter.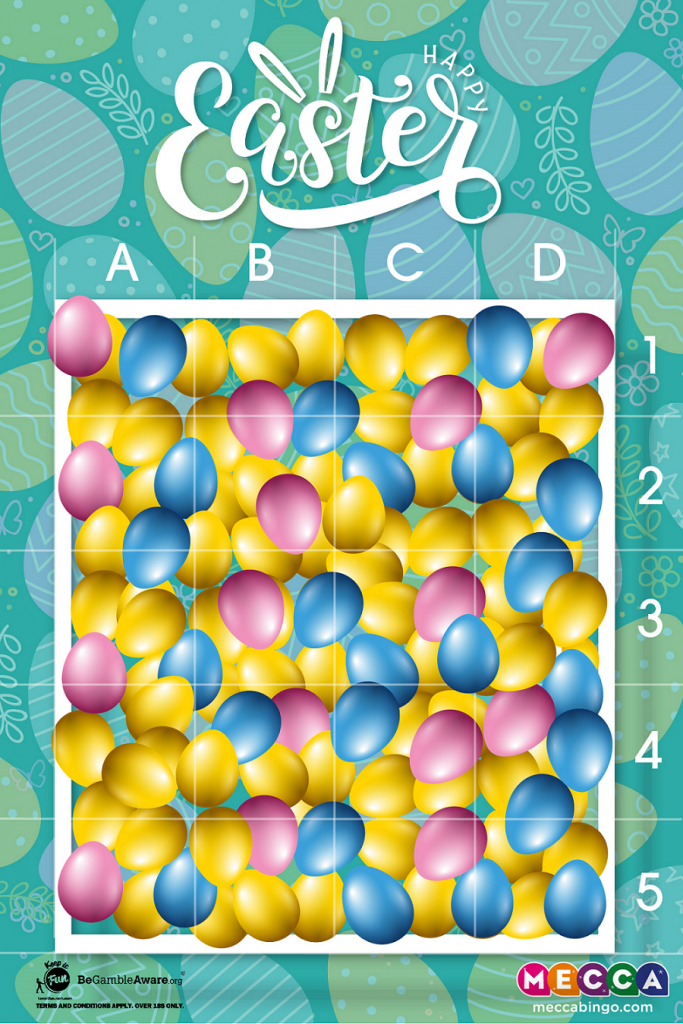 Think you can see the bingo ball? Tell us where it is by leaving a comment on our Facebook post!