Fireworks or Fury: What Sets Off Your Fuse?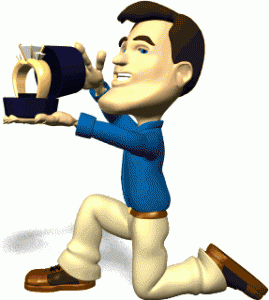 That first kiss, those two lines on the pregnancy test, the first time you drove a car on your own; we've all experienced those firework feelings in the pit of our stomach. But as time marches on, and the drudgery of every day life takes over, it is hard to find new experiences that bring those warm and fuzzy feelings to the fore!
So, we went out on the high street to ask the women of Britain what their most memorable 'firework' moment was and what makes them 'explode' with rage.
From hooking up with a toyboy to feeling more excited over Take That tickets than getting married, the results were quite surprising…
Sarah, 26: "It had to be when I walked into my living room to find my fiancé down on one knee with a beautiful diamond ring!"
Leanne, 53: "When I left my husband for my current boyfriend. I wasn't happy in my marriage and I met Tony on a hen night, he looked very hot and we got talking out in the smoking area. He likes being with an older woman (he's 24) and every day I get that firework feeling when I see him – especially when he comes out of the shower in the morning! I explode with rage when someone puts up one of those mysterious, attention-seeking statuses on Facebook. Just say what's wrong!"
Tanya, 23: "The first time my boyfriend told me he loved me I got loads of butterflies. And I just get them in general when he compliments me."
Jenny, 31: "Ooh Mark Wright on Strictly – those tight costumes show off ALL his manly attributes. I explode with anger with the stress of getting the kids to school in the morning and when my husband doesn't put his plate in the dishwasher, but on the work surface above it!"
Penny, 63: "It had to be the first time I went out in public, earlier this year, after having my boob job. They looked great, I felt great and got excited when I noticed people looking at me in the street."
Lisa, 27: "Seeing your food on its way in a restaurant when you're super hungry! And going on a date with someone you really like."
Helen, 37: "Laying out on a sunbed on holiday with a glass of vino in hand and Christmas Eve with young ones, getting out Santa and Rudolph's nibbles and tucking their little excited selves into bed! I get angry when people owe you money or are rude and obnoxious. I also hate people who play the system."
Jackie, 34: "My most memorable firework feeling was when I was 16 years old and found out I had front row tickets for a Take That concert (I was a BIG Robbie fan) I've never been so excited in my whole life – not even on my wedding day!"
So what fills you with that explosive firework feeling . . . or makes you explode with anger?
Can you relate to any of the responses above? Let us know!