The Five Happiest Regions in the UK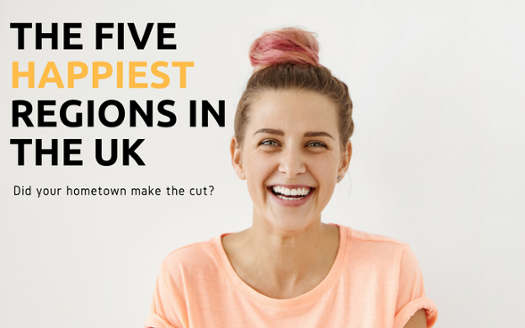 It's good to smile. Not only does it show togetherness, but it also relieves stress. That's why we're keen to celebrate one of our favourite days of the year: International Day of Happiness (20th March).
This Tuesday, it's time to turn that frown upside down and embrace your beautiful beam. And you won't be smiling alone – 160 countries will be joining together to celebrate the International Day of Happiness, too.
Because we know life can be stressful, we think a little Mecca sparkle could be just the preparation you need to lift your spirits. Just take a look at where the UK's happiest campers are – we're sure the good vibes will rub off!
Leamington Spa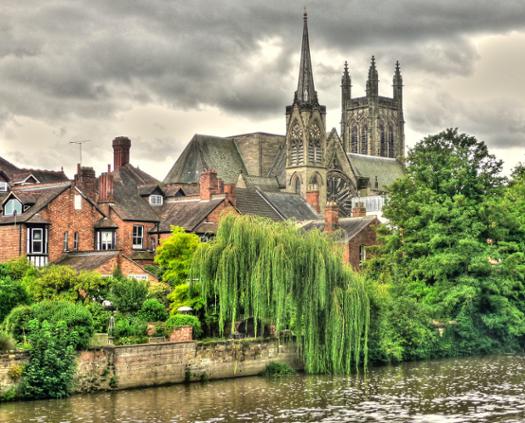 Photo credit: Ian @Flickr
Voted the happiest region in the UK by Rightmove, Leamington Spa is bursting with blissful country gardens and harmonising open spaces. The region's happiness, it seems, is bolstered by the combination of lush parkland and serene bodies of water. The River Leam, for instance, runs through the town, which, according to a study by Conde Nast Traveler, really does make residents happier.
Leigh-On-Sea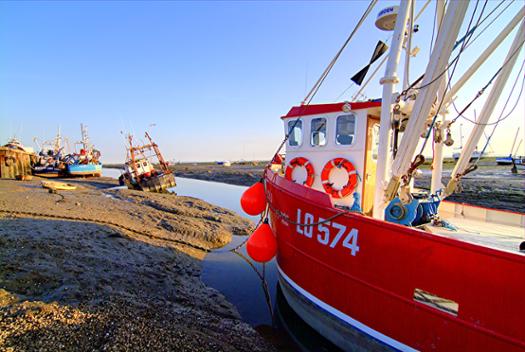 Photo credit: Bay Photographic @Flickr
Anyone who has ever been to Leigh-On-Sea will have experienced firsthand its quaint coastal vibes and convivial atmosphere. Boutique shops, country pubs and family-owned cafes line this pretty waterfront town which, with their laid-back nature and welcoming atmosphere, deliver oodles of community spirit.
Locals can also look forward to the fresh sea air when it's time to head outdoors. Sea air, according to numerous sources, is the key to a stress-free life. In fact, it's known to have such strong therapeutic qualities, that just a short stroll can help with breathing and sleeping problems.
The Wirral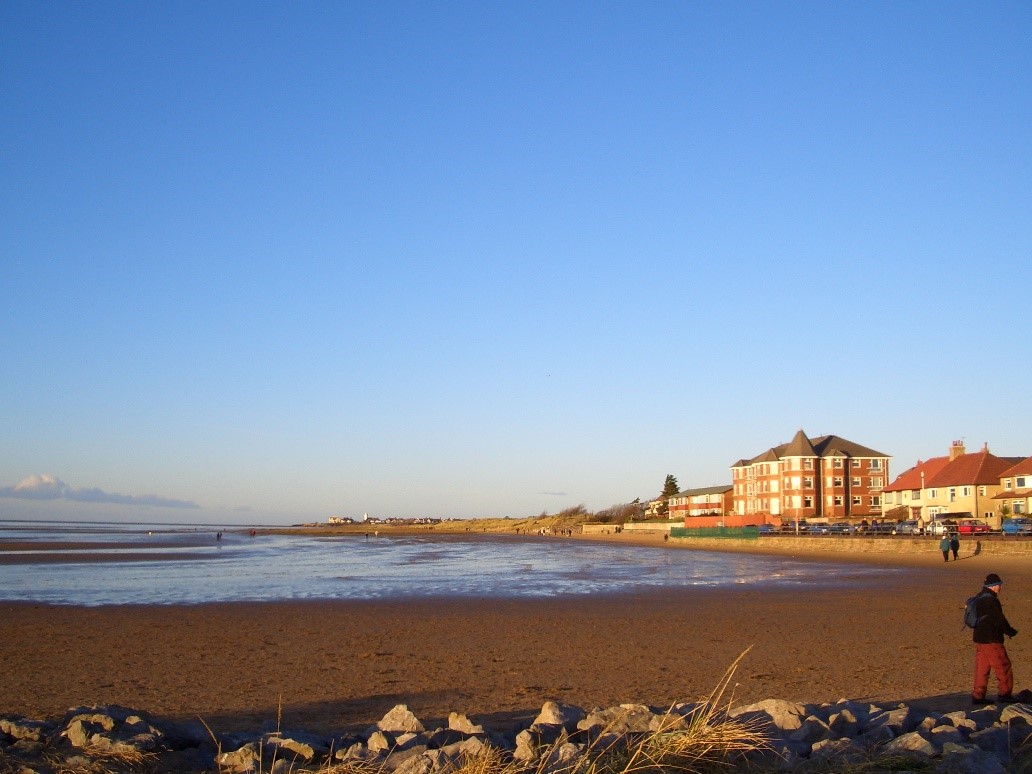 Photo credit: Adrian Hon @Flickr
Not only was the Wirral voted third on Rightmove's list, it was also voted the happiest place in the North West in 2017. So, what is it that makes this peninsula so peaceful?
It seems its coastal location could be to do with it. Situated just across the river from Liverpool city centre, this area enjoys the best of the region without the stresses of city life. It is also blooming beautiful: 25 of its parks and open spaces were awarded 2017's prestigious Green Flag award.
Harrogate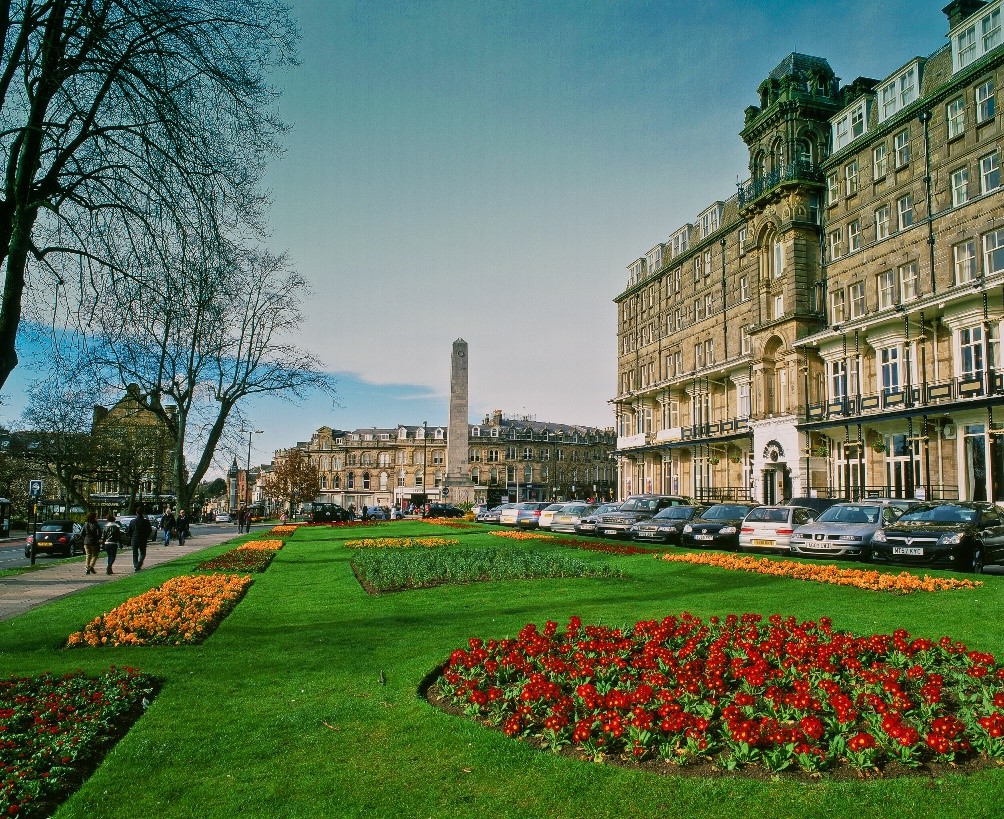 Photo credit: Bob ♫ @Flickr
Pop the kettle on and boil a pot of Yorkshire's finest, it's time to welcome in jolly Harrogate to our list. With its relaxed village vibes, Harrogate is a place where community spirit thrives; so it's no surprise it was voted one of the top ten safest places to live in the UK.
And, if you've spotted the aquatic trend in this list, then you won't be surprised that Harrogate is considered one of the most peaceful spa resorts in the UK. With its local mineral springs, Valley Gardens and Turkish Baths, residents here boast of the town's refreshing properties.
Royal Tunbridge Wells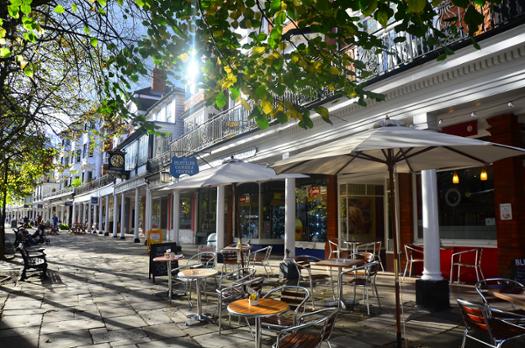 Photo credit: Ben Sutherland @Flickr
Nestled in the heart of Kent, this pretty town comprises opulent eateries with village shops. It's so highly sought-after that Queen Victoria – a huge fan of Tunbridge – would visit the area when she needed to de-stress.
Whether it's the region's idyllic countryside, artisan highstreets or – you guessed it – spa waters, it's easy to see why so many celebrities find their calm in this pocket of Kent.
It's time to get grinning! Tell us how you plan to make Tuesday 20th March the BEST.DAY.EVER in the comments, below. And to really get yourself in the mood, why not pop in to your local bingo club to spread the love? We're ready for you!