10 Kid-Friendly Recipes to Make With Leftover Easter Eggs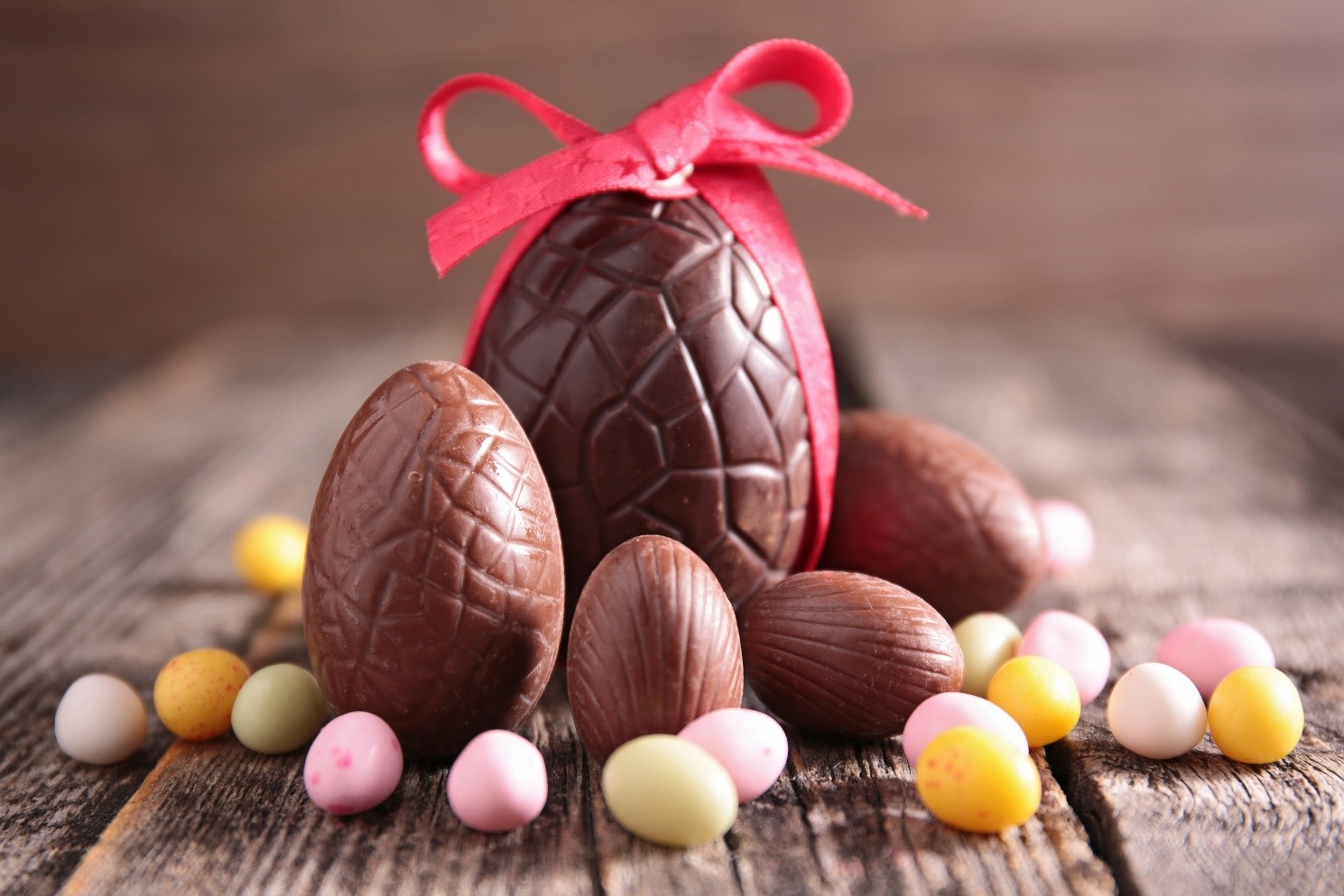 Surrounded by a mountain of Easter eggs? We can help you do something different with your chocolate collection this year! Whether you love to bake, or simply want to do something fun with the family on Easter Monday, we think you'll love these amazing child-friendly Easter recipes.
Gigantic chocolate buttons
Thought you couldn't top the humble chocolate button? Think again! Children will love this recipe as it's super messy (sorry, adults!) and really easy. Simply melt some Easter chocolate into a bowl, and spoon a few dollops onto a lined baking sheet. Decorate with sprinkles, popping candy, chocolate chips and any other treats you can find!
This gigantic 'Jazzies' recipe is one of our favourites.
Chocolate orange muffins
This gorgeous recipe uses melted Easter chocolate for both the muffin and the ganache; it's a double whammy! Children only need to add in a teeny-weeny bit of orange essence, as a little goes a long way. Our advice? Try not to eat all of the smooth ganache before adding to your bake!
Get the recipe here.
Hot chocolate milkshake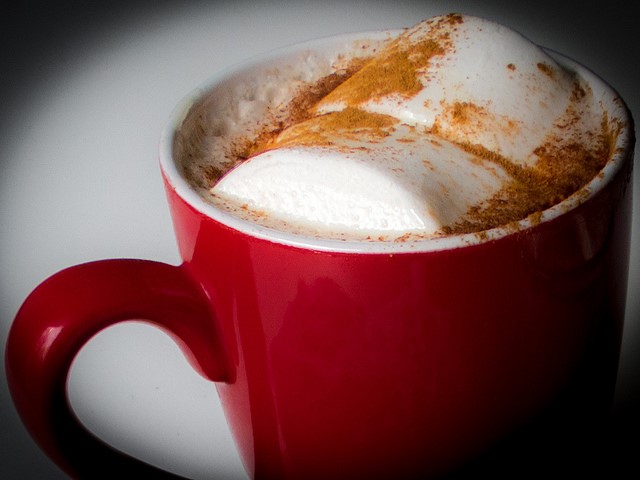 Who doesn't love a creamy, dreamy hot chocolate? Little ones will love smashing up Easter egg pieces and adding in their own toppings; mini marshmallows, ice-cream, squirty cream and sprinkles are all great additions.
Get the recipe here: https://www.bbcgoodfood.com/recipes/166617/hot-chocolate-milkshakes
Mini Easter cheesecakes
Rice Krispies? Check. Mini Eggs? Double check. This mini cheesecake recipe uses yummy Rice Krispies for the base, chocolate spread and smashed Mini Eggs for the middle. As if that wasn't enough chocolatey goodness, the cheesecakes are topped off with even more Mini Eggs! Get children involved with the smashing, mixing and, ahem, taste-testing.
Get the recipe here: http://www.mummymishaps.co.uk/2015/04/white-chocolate-mini-egg-cheesecake.html
Chocolate cornflake cakes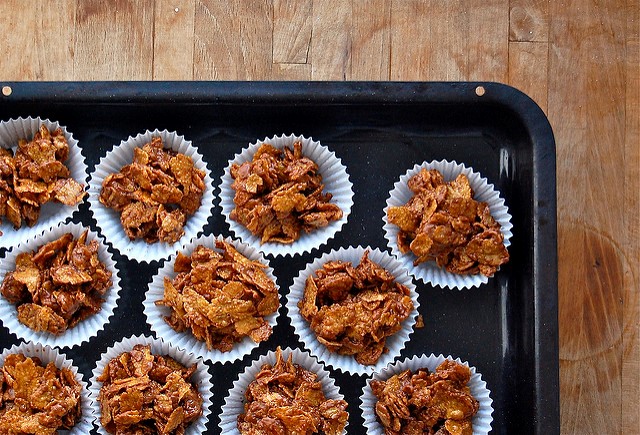 Chocolate cornflake cakes (or 'nest cakes') are a classic sweet treat during Easter. Best of all, there's absolutely no cooking involved: all you have to do is melt butter, golden syrup and leftover Easter egg chocolate in a pan, stir in the cornflakes and refrigerate. Decorate with Mini Eggs as an extra treat.
Get the recipe here: http://www.bbc.co.uk/food/recipes/eastereggnests_93841
Soft-centred Easter egg pudding
Those with a sweet tooth know the best dessert on any menu is a gooey chocolate pudding, so why not make your own this Easter? They're much easier to make than you might imagine; the key is to make them soft in the centre, but firm around the edges. Wait for the tantalising moment when you slice your first spoon through the middle, and a pool of molten chocolate spills out. Yum!
Get the recipe here.
Chocolate balloon bowls
This recipe is great for little ones, as it combines crafts with cooking. All you need to do is blow up a few small balloons and dip them into your melted Easter chocolate, and hey presto, you've made your very own balloon bowl! Fill the balloons with lots of treats, and let the little darlings chomp on their creation once they're finished. The best bit? No washing up!
Get the recipe here: https://www.thespruce.com/chocolate-bowls-521191
Two ingredient chocolate fudge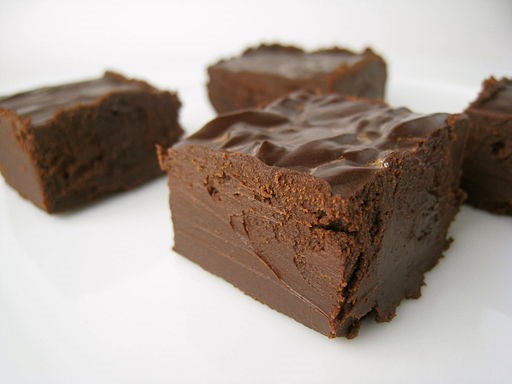 This recipe is both simple and sumptuous. All you need to do is melt some of your leftover Easter egg chocolate in a bowl and add condensed milk. It's really that easy! Children can decorate their chocolate creation with their favourite treats, for a fun take on classic fudge.
Get the recipe here.
Chocolate fridge cake
Perfect for biscuit fans, this recipe mixes digestive biscuits with melted chocolate, butter, golden syrup and dried fruit. Hand the rolling pin over and let the children smash the biscuits to a pulp!  Add the biscuits to melted chocolate and spoon everything into a shallow baking tin. Drizzle even more melted chocolate on top and get children to make their own swirly designs. All you need to do now is wait whilst it chills in the fridge!
We love this recipe here: https://realfood.tesco.com/recipes/chocolate-fridge-cake-recipe.html
Easter Rocky Road bars
Chomp, chomp, chomp! These rocky road bars taste just like the ones available in the shops. Children will love bashing up the biscuits, mixing in marshmallows and adding Mini Eggs for extra crunchy chunks. Add in popping candy for a Willy Wonka-esque surprise.
Get the recipe here: https://www.bbcgoodfood.com/recipes/2111639/easter-rocky-road-bars
All these leftover easter egg chocolate recipes are mouthwatering, to say the least. In between making these scrumptious kid-friendly recipes, try your hand at bingo online with Mecca Bingo. There are big jackpots, exclusive games and free spins for you to enjoy.
Which Easter recipe will you be trying this year? Tell us about your chocolate creations in our comments section!