The Mecca Arts and Crafts Series: Making your own BBQ at home
Picture this: the sun is shining, the sky is blue, you have a cold drink in your hand and the smell of BBQ is in the air. The best part? The BBQ that's cooking all your delicious sausages and burgers has been hand-crafted by you in preparation for a summer of outdoor entertaining. Don't worry, you're not dreaming (except maybe the bit about the sun shining, a light drizzle may be more likely), but building your own BBQ is much easier (and cheaper) than you think! That's why we've put together a step-by-step guide on how to DIY a BBQ so you can bask in the glory of your creation the next time you're cooking up a storm in your garden.
What can I make?
There's plenty of options depending on what you need. Whether you're cooking for a big-ish crowd, want something that isn't too permanent or even something that you can take away with you (now that UK staycations and camping will be making a big return) then we have something for you! These options are also reasonably cheap to make as they can be created using items you may have lying around the house or from items you can buy from your nearest shop.
Using a plant pot: A step-by-step guide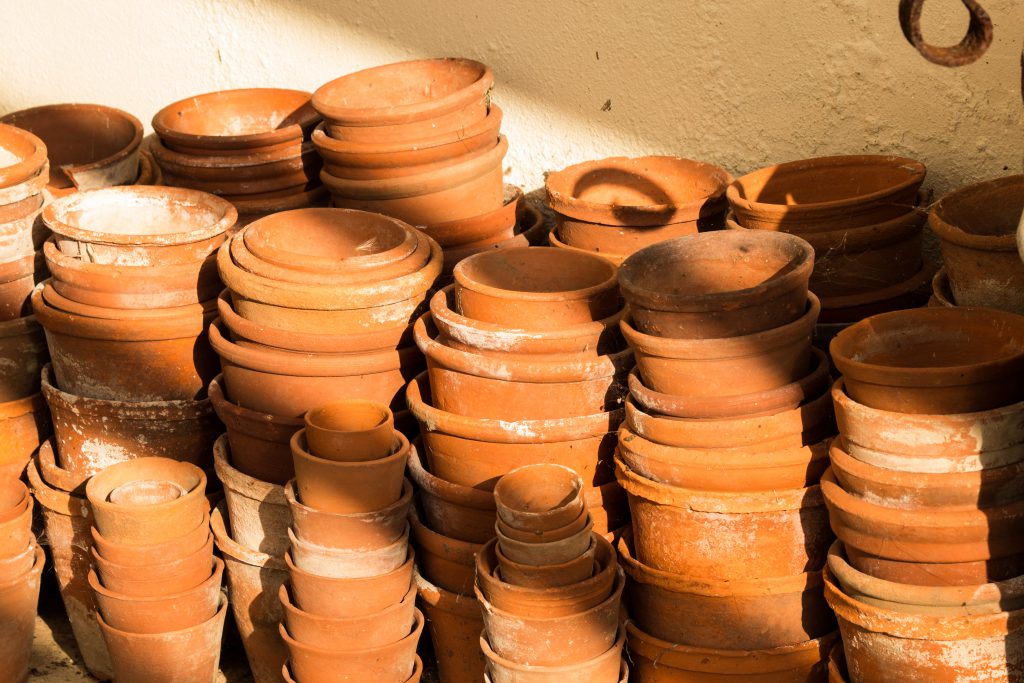 If you've got some spare terracotta plant pots lying around (or if not they're pretty cheap to buy) then this is a fabulous option!
Place the terracotta pot (or pots) on a non-flammable surface
Line the bottom of the pot with tin foil or dry sand
Pour charcoal inside up to about 2 inches from the top
Light the charcoal
Whilst the coal is heating up (it will take about 10 minutes) cut some black steel mesh into a circle that's slightly bigger than the pot and rest on top
Get cooking!
Using an aluminium tray: A step-by-step guide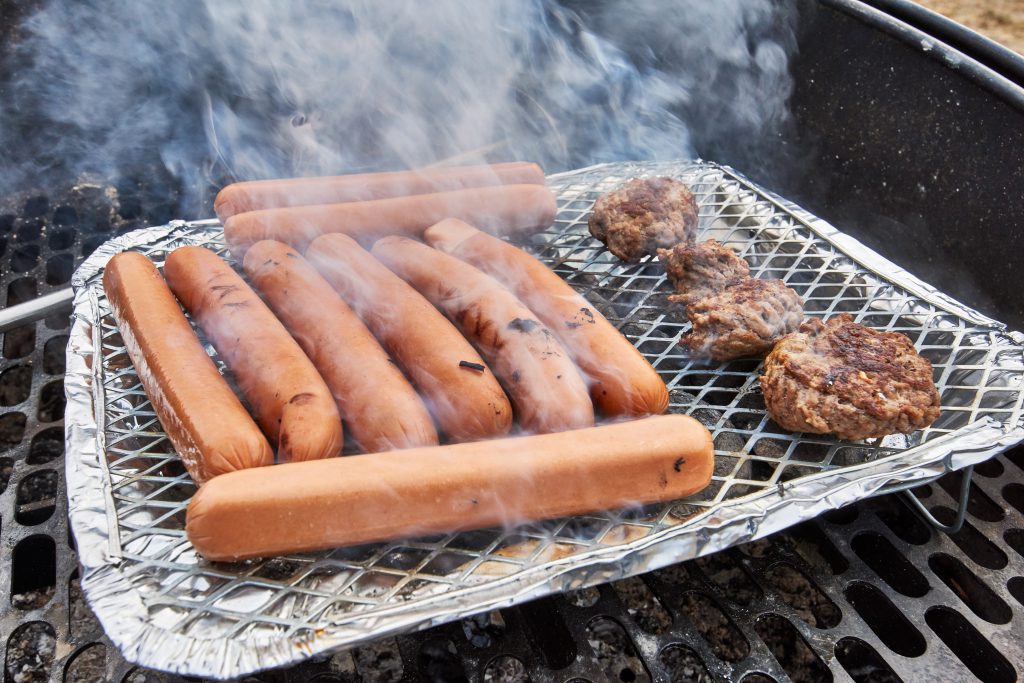 A great option for camping outdoors, small gatherings – or you could buy a couple and place them altogether for batch grilling!
Buy a disposable aluminium foil lasagne tray or something similar which has enough depth to place coals underneath
Either buy cheap cooling racks or use the ones you have in your oven and place them on top of the tray with lit coal underneath
Make sure it's on a fireproof surface when it's in use, such as a pile of bricks or the concrete floor
It's one of the easiest to dispose of and clean up once you're done, especially if it all turns to ash!
Using a toolbox: A step-by-step guide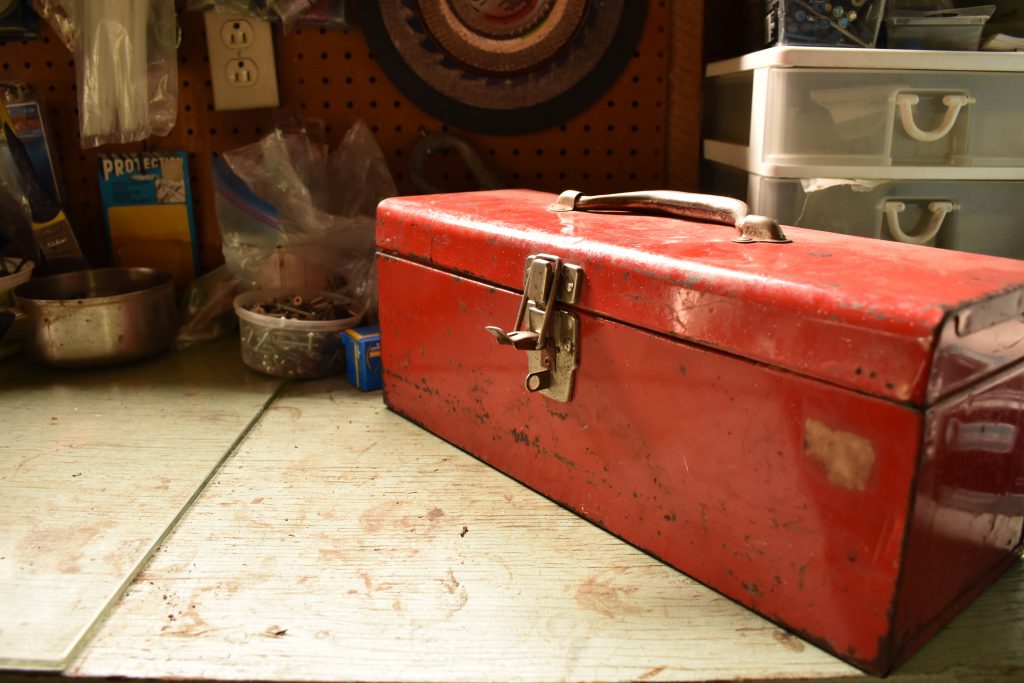 Got an old metal toolbox that no longer has a use? Well, now it does. This one is a little trickier and requires more DIY techniques, but it does create the perfect (and stylish) little grill in the garden.
Before any cooking, make sure to coat the toolbox with heat resistant paint and check the temperature specs of the paint as BBQ charcoal can get a little hotter
Drill two ventilation holes in either side of the toolbox
Place the coals in the bottom the toolbox (you probably know this bit by now)
Place metal grates or cooling racks on top – you can size them to fit if you want to or you can just rest them on top
Grill your BBQ favourites!
So, there you have it! If you decide to give any of these a go then please let us know how it went in the comments section of this blog or by giving us a comment on our social media channels! We love hearing about all your Arts and Crafts creations and, if making a grill isn't really your thing, then keep an eye out as we'll be giving you even more DIY inspiration over the next few weeks.
Disclaimer: Please only light BBQs in permitted and safe areas. Ensuring that you keep a distance from any flammable materials, ensuring that no damage can be done to property or surrounding areas.
With over 60 years of entertaining our players with the best bingo games, Mecca Bingo is one of the best online bingo brands in the UK. As a leading bingo operator, Mecca Bingo runs 86 bingo halls located across major towns and cities in the country. In addition to the best online bingo, we offer casino slots, table games, and online scratchcards. Join the fun with our range of scratchcard games. Our selection of scratchcards includes jackpot prizes. Find out more from Mecca Bingo – the trusted online bingo site.