Mecca Bingo and Oldham Athletic Team up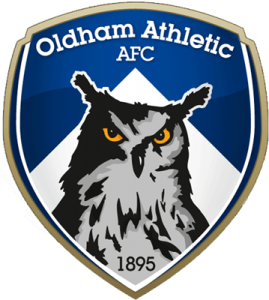 Latics have again teamed up with Mecca Bingo to bring you a night of bingo with the players and management. The event will run at Mecca Bingo in Oldham on Thursday, September 11.
The night starts at 6:30pm with the bingo kicking off promptly at 7pm. You do have to be a member to play but membership of Mecca Bingo is free. The night costs £10 and includes all your bingo and the chance to win part of a £3,000 prize fund. There will also be the chance to mingle with the first team and take part in a Q&A session once the bingo has finished.
Head of Partnerships, David Broadbent, said:
"We ran this event last season and it was a huge success. Mecca Bingo have upped their involvement with the club this season and we are delighted to be going back.
"The players enjoyed the bingo last season, some were better than others at it and Lee Johnson even had a go at calling the numbers! It should be a great night and we're looking forward to it."
If you are already a member at Mecca then you can just turn up on the night. If you are not yet a member or require more information then you can either call in to the club or email memberships.MECOldham@rank.com.