Mecca Grand Night In: over £50,000 to be won!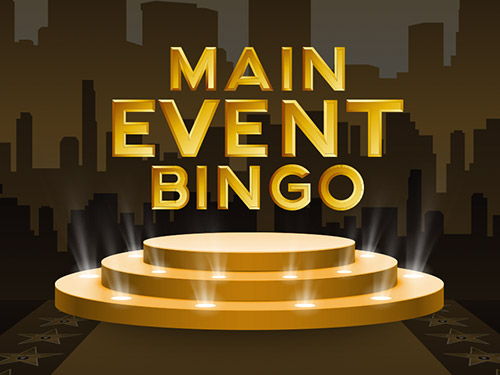 Hold on to your hats, everybody, because we've got some rather grand bingo coming your way this Saturday. It's our Super Grand Night In, and there's a whopping £50,000 to be won!
You heard us right, we're holding a three-hour bingo extravaganza on Saturday 30th May. We've got 30 (yes, 30!) £1,000 full house games for you, plus thousands to be won in features and other prizes, and an extra special £10,000 full house final game!
It's set to be an awesome evening of bingo, and with tickets from just 10p you'd be crazy not to join in! Here are the details of our big Mecca Bingo bonanza.
Grand Night In: What you need to know
We'll be kicking off the evening at 7pm, but you can join any time over the three hours of games. When you're ready, head to Main Event, Legs 11 or 2 Little Ducks for our £1,000 full house games between 7pm and 10pm.
Tickets cost just 10p, and as well as the big full house prize, there's a £25 prize for 1 line, £50 for 2 lines, and £115 in other prizes to be won in every game. We'll be hosting 30 of these games across the three rooms – that's 30 chances to win a £1,000 full house!
But if it's really big money you're after, join us at 10pm for our bumper £10,000 full house game! This will take place in Main Event Bingo, as well as Penny Lane, 2 Little Ducks, Legs 11 and Lucky for Some.
As well as the fantastic full house fortune, there's £325 up for grabs for the 1 line winner and a whopping £600 for the 2 line winner. There'll also be some £3,500 up for grabs in features and other prizes throughout the game, so there's plenty of chances to bag a win!
Tickets are just 10p for this game too, so grab yours and join the fun. Who needs to go out when you can have a Grand Night In with us? We'll see you there!
Remember to keep it fun
We're here to help you keep it fun – remember to set your deposit limit. Read more details on the Safer Gambling tools available, including reality checks and the ability to take a break from your gaming. ​
We've also made it even easier to find our Safer Gambling tools from the home page of our website and there's loads of information available at GamCare. You can also call the National Gambling Helpline, 24 hours a day, 7 days a week on Freephone 0808 8020 133.​
Share your thoughts with us
Will you be joining us for our Grand Night In? With 30 chances to win a grand, plus our £10,000 full house, have you thought about what you'd do if you were a winner? Let us know in the comments below!