MECCABINGO.COM GAVE AWAY MEGA MONEY IN 2019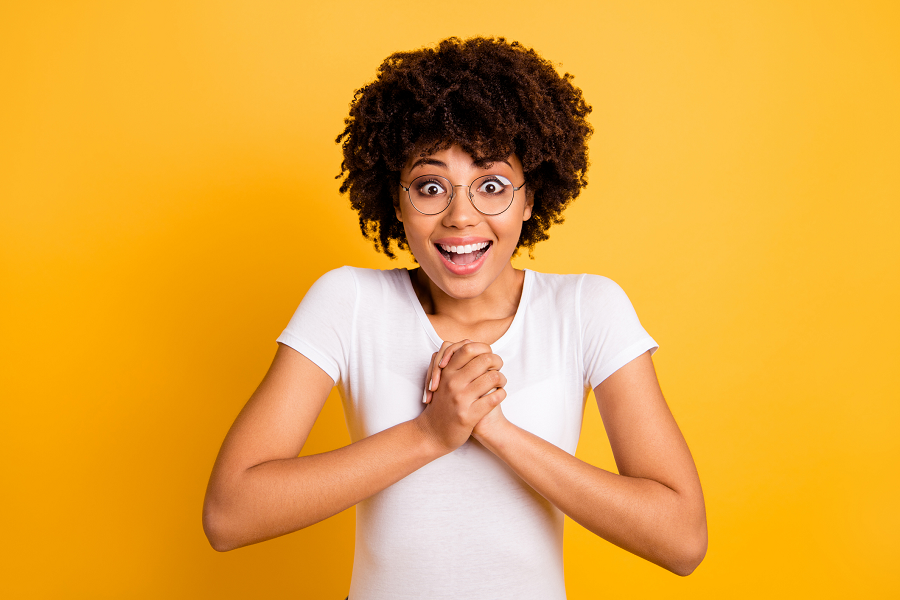 Would you believe it if we told you we'd given away over £1 billion in 2019? Well you should, because it's true.
We really did give away a whooping £1,191,765,308 to our customers that hit the jackpot online. Did you know that's enough money to buy a private island in the Maldives, a round trip to the moon, over 60,000 sets of sparkling celebrity veneers and even a week's holiday in Casa Amor? Wow!
The mega money we gave away was enough to make our customers millionaires overnight – with one lucky customer even winning over £500,000 TWICE in the space of ten days. Did you get to read her story in the newspapers? It really shows anything is possible when playing online at MeccaBingo.com.
If YOU were lucky enough to win big online, what would you spend your money on? Let's look at a few items we could add onto our shopping lists:
A round trip to the moon (£581,355,000)
A private island resort in the Maldives (£18,798,599)
A week's holiday in Love Island's Casa Amor with your friends (£8,000)
An airbus A380 – the largest passenger plane in the world (£628,094,250)
A set of sparkling veneers (£16,000)
A Bugatti Veyron 16.4 Super Sports Car (£1,550,010)
A Balenciaga coat – as seen on everyone's favourite TOWIE diva (£1,950)
A plastic surgery package, including liposuction, breast enlargement, rhinoplasty and a facelif (£23,075)
An A-List singer songwriter (of Grammy calibre) to perform at your birthday party (over £1,000,000)
We want it all!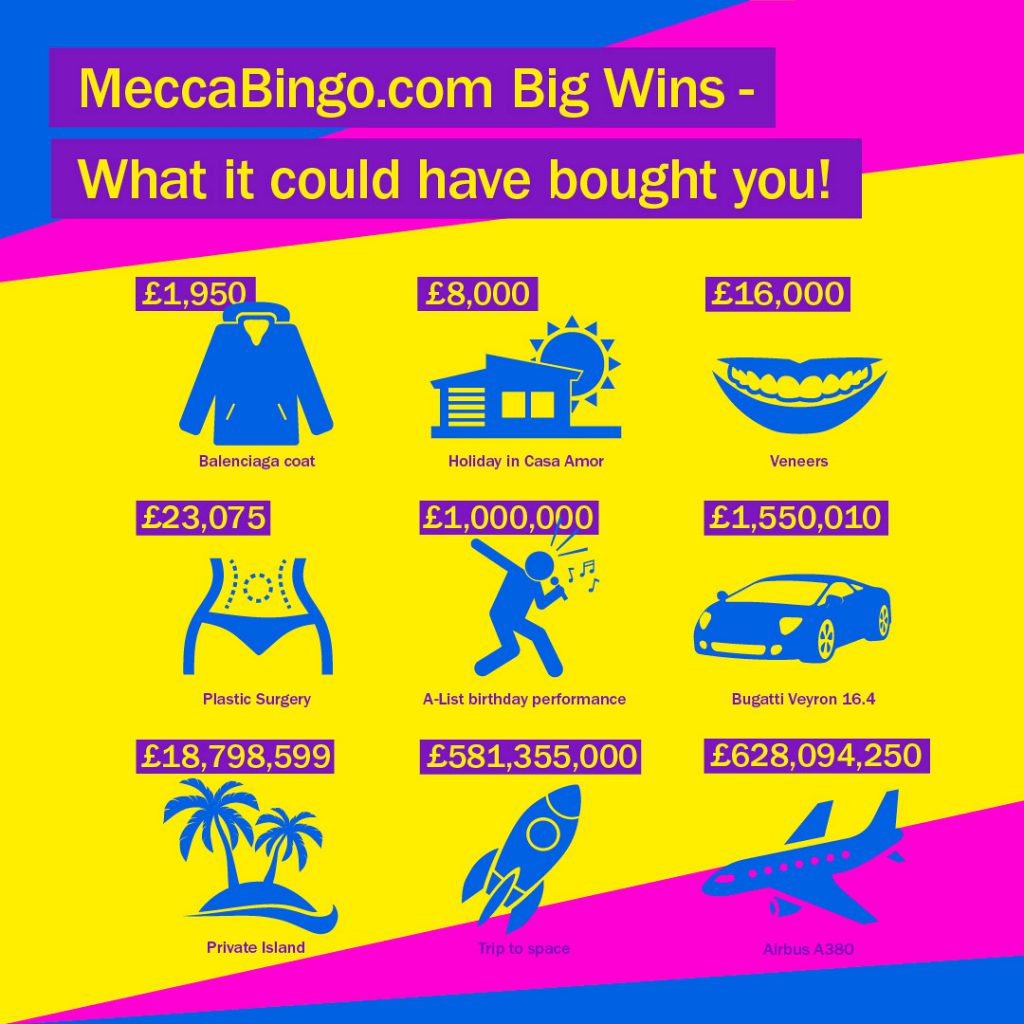 Now we are in the swing of 2020, we are looking forward to transforming more of our customers lives, giving them the opportunity to 'live their best lives'!
So, what are you waiting for? Get online now and get that champagne ready, it really could be you!