Pet costume inspiration for Halloween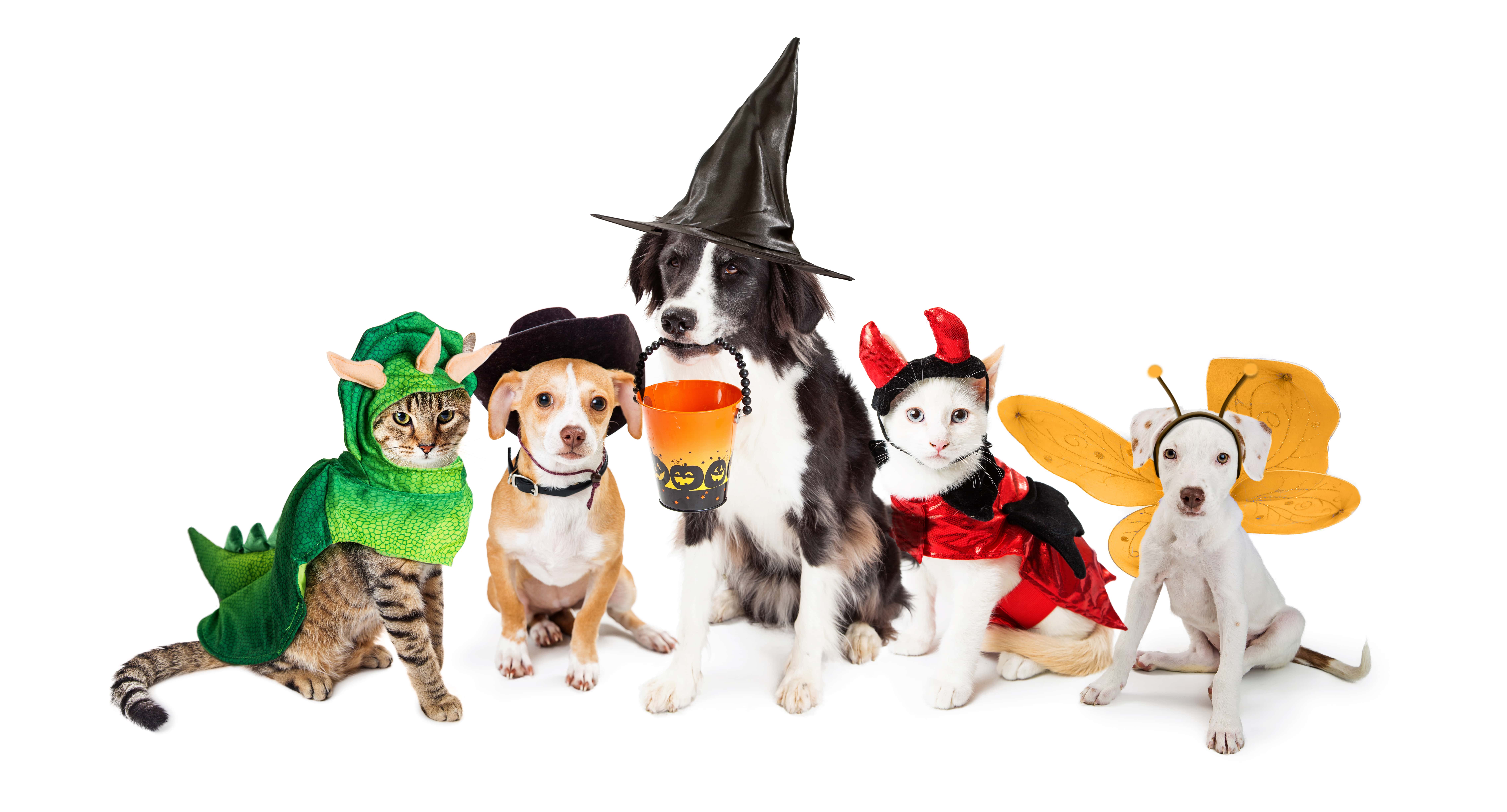 We're so excited for Halloween. We've got a legitimate reason to fill the cupboards with chocolate and stock up on twinkling tealights.
Our outfits have been planned for weeks, and we're not leaving our pets out! Using any excuse to dote on our pets, this spooky holiday is no exception! If you're looking for some inspiration and want to turn your precious pooch into a pumpkin or dress up your cat, scroll on!
Dressing up your pets
Dressing up your dog or cat for Halloween is a great way to get into the spirit of things. If your four-legged friend cooperates, you could be in for a real treat – although we're betting they'll pull every trick in the book to get out of their pet costumes!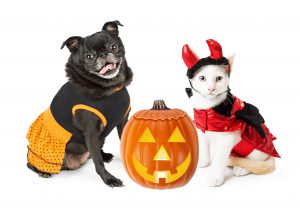 Doggy devil dress up
If you have a large breed of dog, pop on a devil's horn headband. You can pick these up from most pound stores or hair accessory shops. For extra points, get your dressed-up dog to hold a pumpkin full of sweets!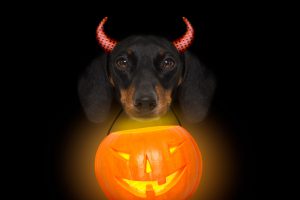 Pirate pooch
Aye, aye Captain! Dress up your dog as a pirate complete with an eye patch! Your little buccaneer is sure to delight the trick or treaters that come to your door. Who's ready to walkies the plank?!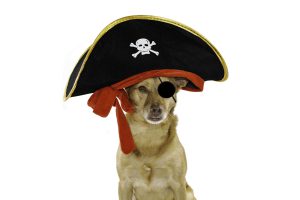 Kitty in a cauldron dress up
Cat costumes for Halloween are a little trickier as our feline friends don't tend to hold still for long. If you can coax your cat into a cauldron, there's a super cute photo opportunity.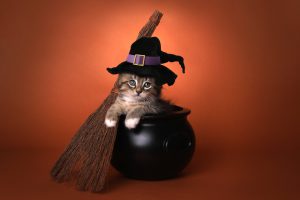 Dracula for dogs
Give your canine a cape and he's an instant vampire! We love this Halloween costume for dogs. We don't encourage biting at any time of the year, so make sure he doesn't get carried away with his fangs!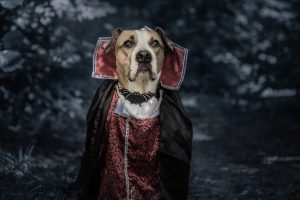 Who you gonna call? Ghost barkers!
A white sheet and a pair of scissors is all you need for this DIY pet costume. Can you imagine how awesome you'd look with a ghost on the end of your lead?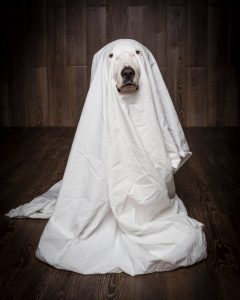 Witchy cat costume
Black cats have long been associated with Halloween. A pointy hat and some coloured organza on elastic makes a great witchy costume for your cat.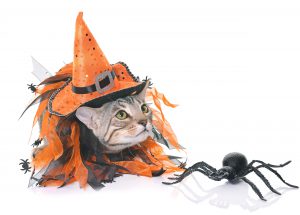 Bats and dogs
This cute bat-inspired outfit will add an extra layer of cuteness to your adorable dog. Add a bat-wing shaped headband and a black and orange cape to create this inspired look.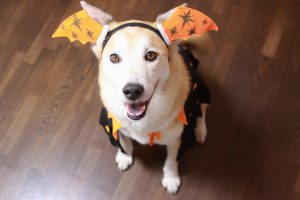 Dog Wizard costume
With a wag of his magic tail, the dog wizard can turn you into a frog! A big black hat on elastic and a Velcro fastened cloak make a great Halloween outfit for your dog. A small child's costume will do the trick if you can't get this in your dog's specific size.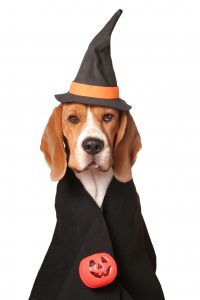 Cat-ula
You've heard of vampire bats, well now we have vampire cats! Since they already come with fangs, it makes sense to add a cape to your kitty and turn them into Cat-ula. This fun costume for cats is easy to achieve – just fasten a cape around their neck with Velcro.