Queen Elizabeth II – Looking back at 70 years on the throne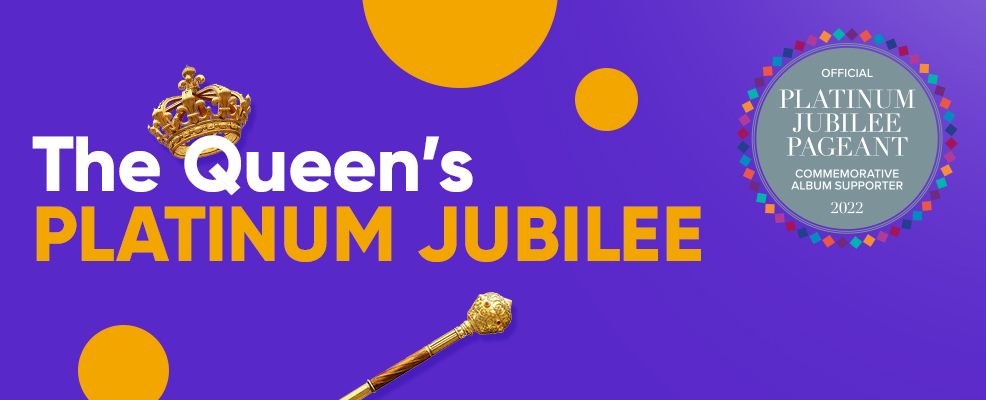 70 years on from her coronation, Her Majesty Queen Elizabeth II marks a lifetime of service to her country through her commitment and her wisdom.

To celebrate the momentous Platinum Jubilee, we've put together a timeline of her many achievements as the longest-serving monarch of Great Britain!
---
The Coronation
After her father, King George VI, sadly died due to ill health in 1952, Elizabeth took the throne and was coronated in 1953. The eldest of the king's two children, she was first in line to the throne and would do her father proud in becoming the longest reigning monarch in British history!
---
The Commonwealth
Queen Elizabeth took the throne during a time of great global change. The British Empire had become the Commonwealth of Nations. After she ascended, the royal tour commenced alongside her beloved husband Prince Phillip, which took seven months to complete across thirteen countries.
---
A Royal Family
Having already had two children, Prince Charles and Princess Anne, before coming to the throne, her third child, Prince Andrew, was born in 1960 and made Elizabeth the first monarch to give birth during their reign since 1857. Her fourth child, Prince Edward, was born in 1964.
---
Meeting Leaders
The Queen was no stranger to influential people! Since her coronation she'd met with plenty of 13 of the last 14 US Presidents, while her reign has seen 14 British Prime Ministers come and go, including Sir Winston Churchill. From meeting with Ghanaian President Kwame Nkrumha in 1961 who had replaced her as head of state, to being the first monarch to visit a communist country by touring Yugoslavia in 1972, being received by the country's leader Josip Broz Tito, she truly showed she had no fear when it came to international meetings.

She'd also met with American President Ronald Reagan throughout the 80s, although their relationship grew frosty after the US invasion of Grenada, then a British realm.

The press was quick to scrutinise her relationship with divisive Prime Minister Margaret Thatcher, who'd allegedly upset the Royal Household by refusing to sanction Apartheid South Africa. Even so, she maintained her composure, and delivered thatcher two Royal honours after she retired from politics.
---
Duties
Her Majesty has continually visited countries throughout her reign, intent on maintaining good relations with former British territories. She has supported numerous charities both at home and abroad and has over 600 philanthropic organisations.

Above all she has proved her dedication to her family. After being with her husband Prince Phillip faithfully for 73 years, with four loving children and plenty of wonderful grandchildren, she has ensured the Royal house can keep going long after her reign!
---
Mecca and the Queen – a shared legacy
bingo nights make up an integral part of life where people come with their family and friends to enjoy a fun-filled evening!

Mecca Leisure Group has been around even longer. During the inter-war years, the company presided over the largest chain of dancehalls and some of the most glamorous public buildings to be found in towns up and down the country. The presence of these dancehalls provided many with a much-needed raising of spirits after the devastation of World War 1.
Our connection to the Royal Family goes even further. Mecca was acquired by Rank in the 1990s. Rank were widely known for producing films, owning the Odeon cinema chain, and for their iconic logo featuring an athlete banging a gong. In 1953, Rank was given the honour of filming the coronation ceremony, one of the defining moments of 20th century world history.

As you can see, we at Mecca Bingo have been going for nearly as long as the Queen herself has reigned, and so we like to think that we've been on a journey together with her Majesty. We have both seen the world change and the country grow. We've shared many years with the public, and we're looking forward to many more.
We're so proud that Mecca Bingo is one of twenty British brands chosen to tell their story in the Queen's Platinum Jubilee Album which will be presented to her Majesty on Sunday 5th June 2022 as part of her official Anniversary Pageant. Here's an exclusive look our inclusion in this prestigious album plus a download link below. You can also see the full story here.