St. Patrick's Day Cocktails
Well, well, well… it's actually no surprise that the world's average beer and brew consumption doubles today. If you're looking for a way to enjoy St. Patrick's Day other than green hats, long beards and clovers everywhere, then we've got what you need. We've rounded up some of the most refreshing Irish-influenced tipples that will have you saying "sláinte!" in no time.
Did you know the difference between Whiskey & Whisky? (apart from the 'e' of course) only in Ireland & America does the word Whiskey contain the 'e'. In Scotland and the rest of the world it does not so if you're ever choosing a whiskey based Cocktail and it has the 'e' it will be made with Irish whiskey and if you're lucky enough to be in the states it will probably be with Bourbon… a useful way of remembering this is both Ireland & America have an 'e' in their name Scotland does not…
Grace O'Malley
What You Need
oz Knappogue Castle 14-Year-Old Single Malt Irish Whiskey
1 oz coffee liqueur
.75 oz orgeat
.5 oz lemon juice
.5 oz simple syrup
Steps
Combine all ingredients and shake with ice. Strain over crushed ice and garnish. "ching-ching"
Jonny Cocktail's Top tip
Be sure to use cubed Ice for the shaking and crushed for the serving, however don't sweat over the crushed ice. If you don't have any, the drink with taste just as good with the cubes!! Garnish with a twist of lemon, use a potato peeler for your lemon twist. 
Irish Morning Fizz
What You Need
2 oz Tullamore Dew Irish Whiskey
.75 oz molasses
.75 oz fresh egg white
.5 oz fresh lemon juice
1 dash orange bitters
Steps
Give it a dry shake (no ice), then a wet shake (with ice) and finish by double straining into a neat rocks glass. Consumption not limited to mornings…
Jonny Cocktail's Top tip
The dry shake is essential to emulsify the egg white, then add your ice cubes for the wet shake this will then chill the drink down… you should be left with a nice foam on the top and a drink with a Meringue like texture…
Guinness & Green Jelly Shot
What You Need
3/4 cup Guinness
4 envelopes (4 tablespoons total) unflavored gelatin (divided)
1/4 cup Irish whiskey
1 1/2 cups water (hot; divided)
1/2 cup Irish cream
Green food coloring
Steps
Pour the Guinness into a bowl and add 3 envelopes (3 tablespoons) of gelatin. Allow this to rest for about 2 minutes.
Add Irish whiskey and 1 cup of hot water. Stir until the gelatin is completely dissolved.
Pour equal amounts into shot glasses, leaving enough room for the second layer. Refrigerate for about 20 to 30 minutes. Nothing fits St. Patrick's Day like Guinness…
Jonny Cocktail's Top tip
If you have the time and the passion for a Irish flag, try and create the 3 colours of the flag in 1 glass for the real wow factor. Fill a third of the glass with green and leave to set.. then add white or clear, leave to set then an orange layer on the top for an Irish Jelly Marvel… 
Baby Guinness
What You Need
2 oz coffee-flavored liqueur
½ oz Irish cream liqueur
Steps
Fill a shot glass almost to the top with coffee liqueur. Top off with Irish cream. It should float perfectly on top making the "head" of your shot. Looks like a miniature pint for sure…
Jonny Cocktail's Top tip
Use a bar spoon or the back of a tea spoon to layer your baileys on the top… you can even float some Irish whiskey on the top but this needs to be very carefully added for it float… a real crowd pleaser…
Irish Eyes
What You Need
1 oz Irish whiskey
1/4 oz green crème de menthe
2 oz cream
maraschino cherry, garnish
Steps
In a cocktail shaker with ice cubes, pour the Irish whiskey, green crème de menthe, and cream. Shake well. Strain into an old-fashioned glass over fresh ice. Garnish with a maraschino cherry. Goes best with a round or two of Irish Eyes 2.
Jonny Cocktail's Top tip
For some real indulgence finish the cocktail with some spray cream and sit the cherry on the top of this… add a fancy straw and enjoy…
Now, don't just keep these Irishly amazing cocktails to yourselves! Share 'em with your mates who would love to add the trick in St. Patrick's Day!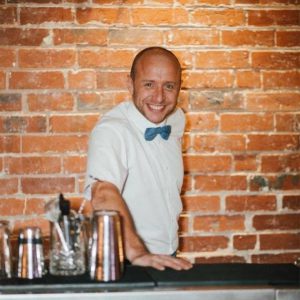 *While we want you to have a great time for St. Patrick's Day and enjoy these lovely cocktails, remember that it is very, very important that you drink responsibly. Keep your alcohol intake in control and the night will be splendid!*