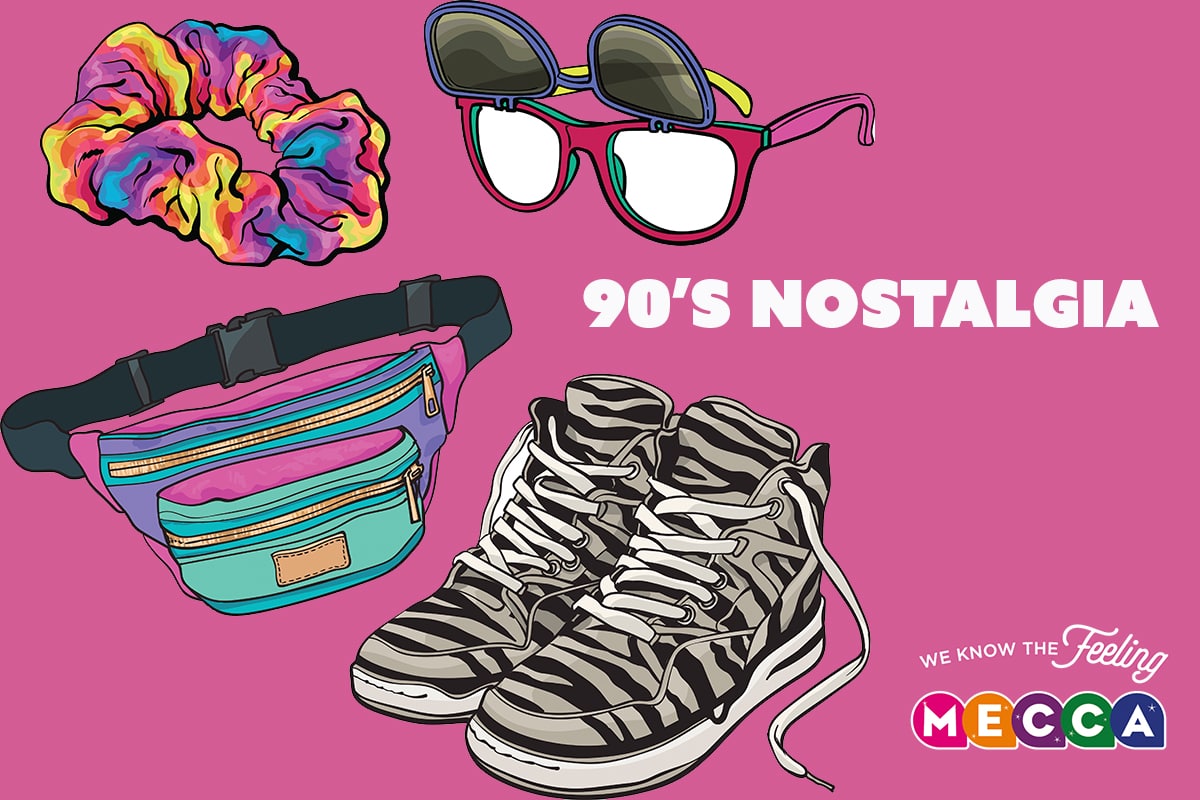 The 1990s was a great decade for pop music. The stars of the time brought about their own fashion and dance crazes and we can't wait to dust off our moonboots for the next Rewind 90s event! As we countdown the days until we can wave our hands in the air like we just don't care, we take a look at some of the best things of the 90s.
90s bands
Girl groups and boy bands dominated the charts in the 90s. With their perfectly coiffured hairstyles, obligatory coordinated outfits and precision dance moves, we didn't even notice that there wasn't a musical instrument in sight!
5ive
Abz, Ritchie, Scott, J and Sean. 5ive burst on to the scene with 'Slam Dunk da Funk' – and boy, did they dunk that funk! Edgier than Westlife and Boyzone, the bad boys of pop had us hooked with hits like 'Got the Feelin'', 'Everybody Get Up' and 'Keep on Movin''. From Scott's perfect spikes to Ritchie's piercing blue eyes, their cheeky faces adorned many a bedroom wall. Ritchie, Scott and Sean are still thrilling crowds with pop-tastic live shows up and down the country.
B*Witched
The denim-clad quintet from Dublin jigged into the charts with 'C'est la Vie' and had us practicing our Irish accents with phrases like "Some people say I look like my dad." Their number 1 singles include the up-tempo 'Rollercoaster', twinkling ballad 'To You I Belong' and the soaring 'Blame it on the weatherman'. Ditching the denim for a more grown-up look, the girls are still belting out their hits in regular live shows.
S Club
More of a gang than a band, S Club 7 rose to fame in the CBBC show Miami 7. The theme song to the show, 'Bring it all Back', became their first single and a string of hits quickly followed including 'Reach' 'Don't Stop Movin'' and 'Never Had a Dream Come True'. Three of the group's founding members haven't stopped moving (geddit?!) and regularly entertain fans with energetic performances.
Vengaboys
The Vengabus is coming and we're still jumping! This dance act from Rotterdam brought us catchy hits such as 'We Like to Party', 'Boom, Boom, Boom, Boom' and 'We're Going to Ibiza'.  The foursome is still wildly energetic and putting on excellent shows across Europe.
90s dance moves
Take us back to the 90s when dance routines were all the rage! Watching Top of the Pops or MTV to learn the steps was a must. Every dance floor was packed with lines of people moving in perfect coordination.
Saturday Night
Whigfield might be a one hit wonder, but the Saturday Night dance is her legacy. She claims that the fans created the dance, but it took the world by storm. Shake your hands to the left, shake your hands to the right, hand on elbow, twirly finger… this is hard to write!
The Macarena
As soon as we heard the first beat – we were up! Everybody loved this song. Your mum liked it, your nan wanted to dance to it – even your little brother used to copy you and your friends when you'd practice in your bedroom after school! We loved the Macarena .
Cotton Eye Joe
Every dance floor turned into a hoedown when this song came on but – surprisingly – Rednex are from Sweden. Linking arms, skipping round and then bounding into the next person was the source of many party injuries – but we still got up every time!
More 90s things we loved
Picking your Christmas presents from the Argos Catalogue
We used to get our ideas from the ad breaks on Saturday morning TV, then mark up the pages of the Argos catalogue to compile our Christmas lists. From Polly Pockets to Sega Mega Drives, Mr Frosty to Screwball Scramble – if it wasn't in the Argos catalogue – you didn't want it!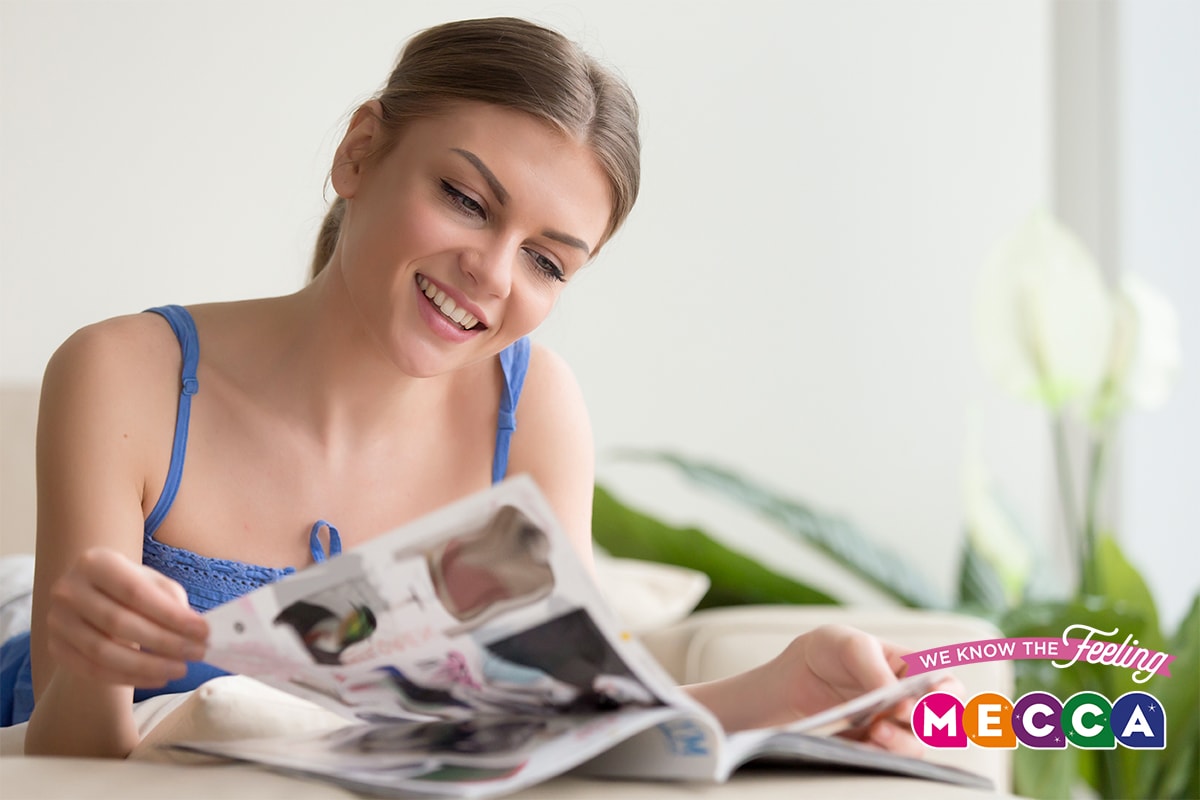 Pogs
Respect was earned by the height of your stack of Pogs! The craze of collecting these little cardboard discs swept the globe in the mid 90s. They were won, swapped and traded but ultimately banned from playgrounds as they were cited as the cause of too many fights.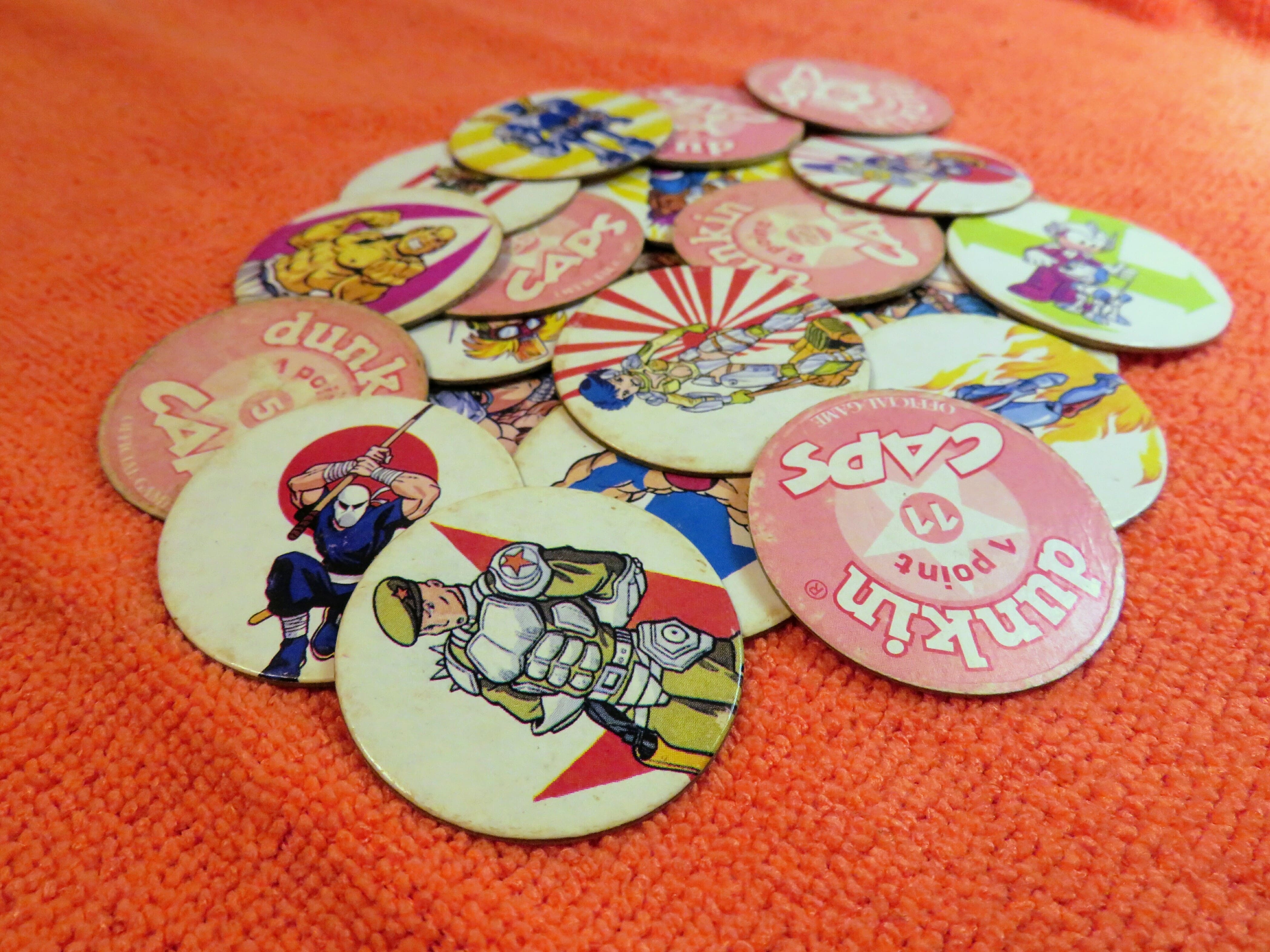 Taz bars
The original Freddo! Taz bars were filled with gooey caramel that always got all over your fingers when you bit into them. At just 10p, they were the ultimate pocket money treat. Often paired with a carton of orange Calypso, corner shops and newsagents stocked them in abundance.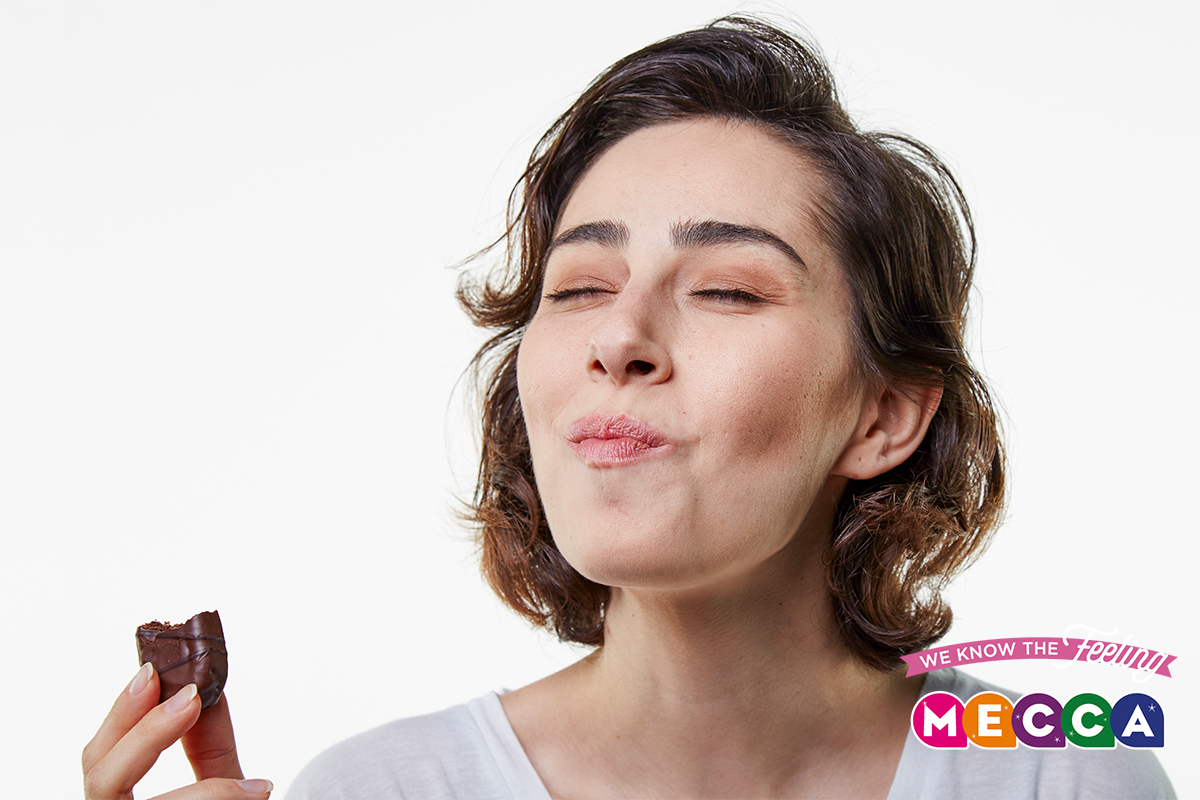 Pick n Mix from Woolworths
Going to Woolies for Pick 'n' Mix was the ultimate treat for behaving while your parents dragged you round the shops on a weekend. If you didn't scoff them all on the way home, you'd have some left for watching Gladiators on Saturday night.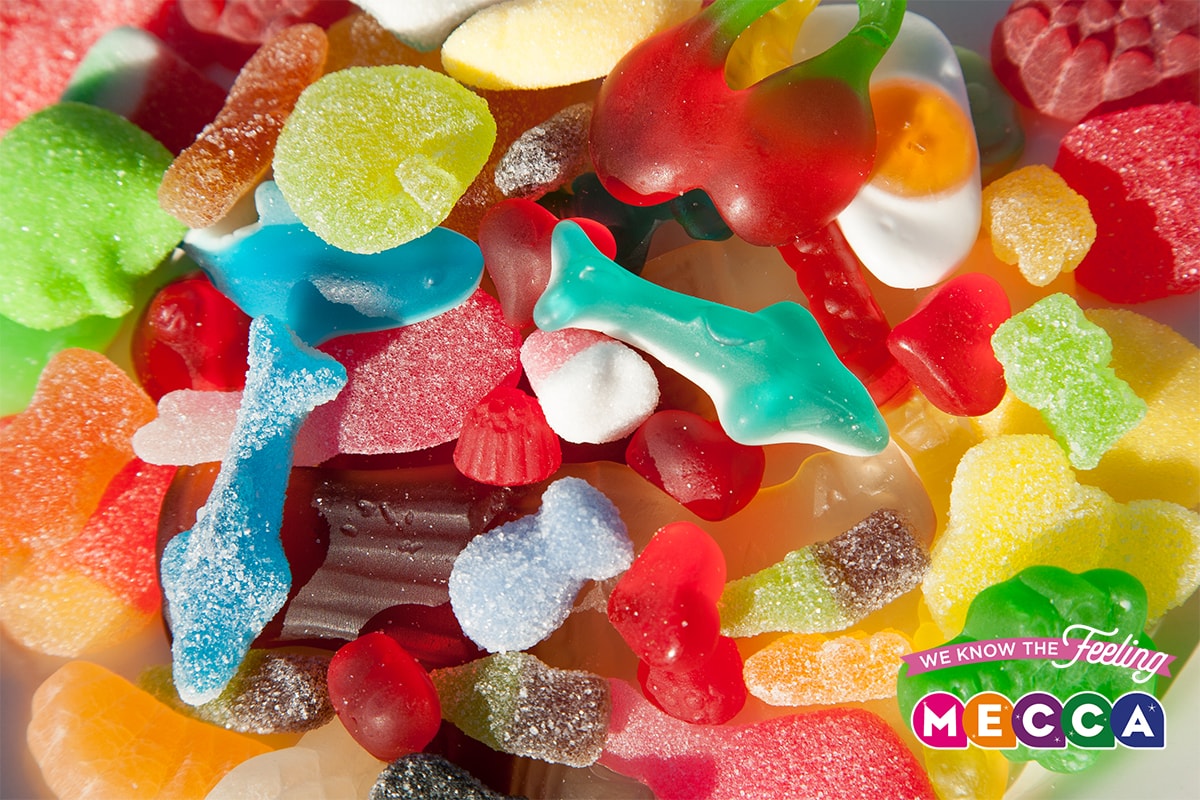 Spokey Dokeys
That beautiful plinky-plonky sound that Spokey Dokeys made could be heard on every street in the summer for the whole of the 90s. Add a Kellogg's Cornflakes reflector to your wheels and some spare Panini football stickers to the seat post and you've got the ultimate 90s bike kit! Full disclosure – we had no idea that these 'beads' were called Spokey Dokeys until we had to find a picture of them!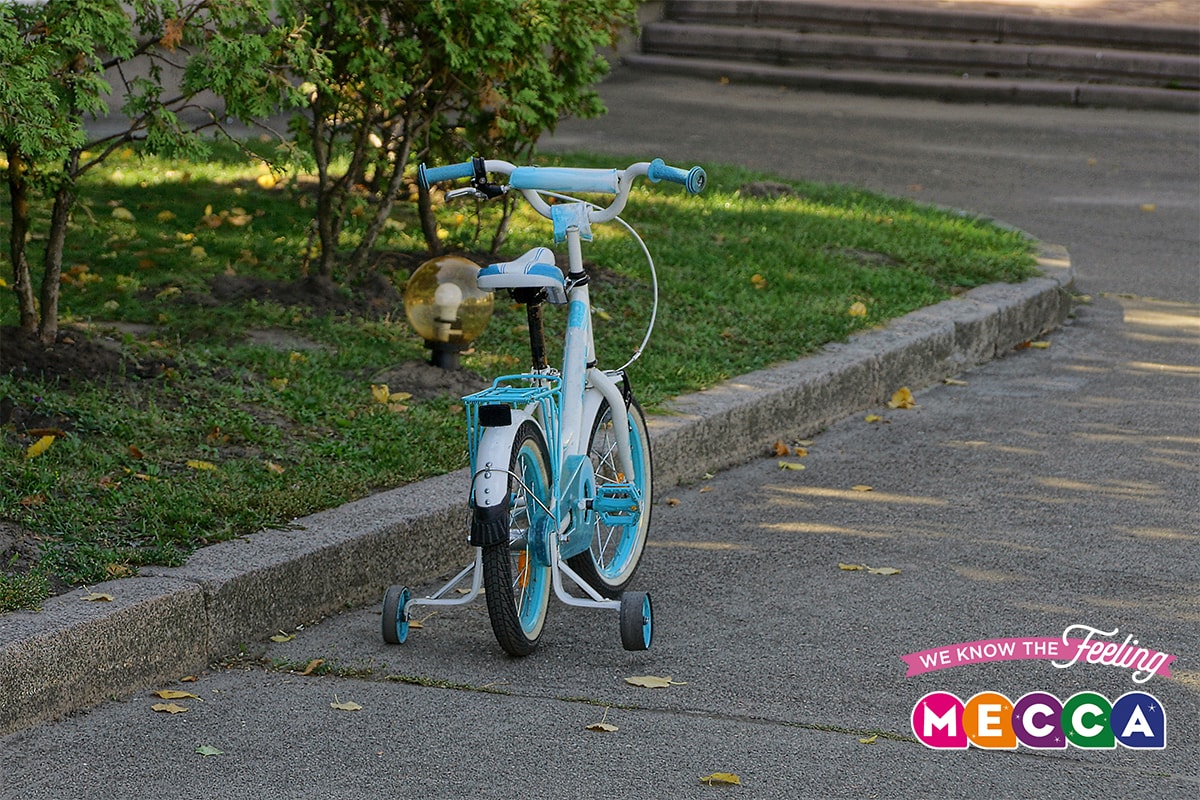 Free gifts in boxes of cereal
Remember when you'd fight with your siblings over the cereal box and pour massive bowls of Rice Krispies to see who could get the free pencil topper or Boggle?! Then you'd find out that your mum had already taken it out! Bring back free gifts in cereals! We're bored of 2 for 1 theme park coupons…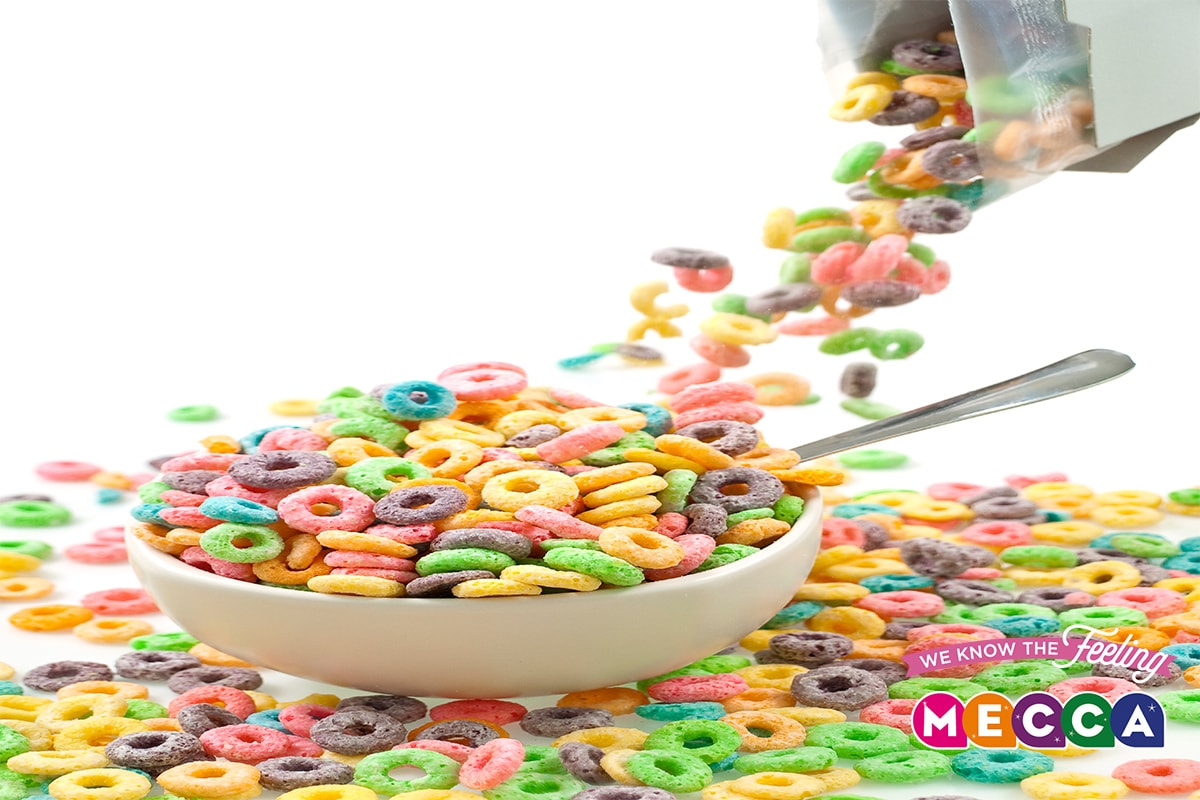 Gladiators
The original talent show! Members of the public would take on the super-human Gladiators in gruelling events like Duel, Gauntlet and Hang Tough. Characters like Wolf, Jet and Rhino had us tuning in every week and cheering along with the live audience in the arena. We'd have sold our souls for a Gladiators-branded foam hand!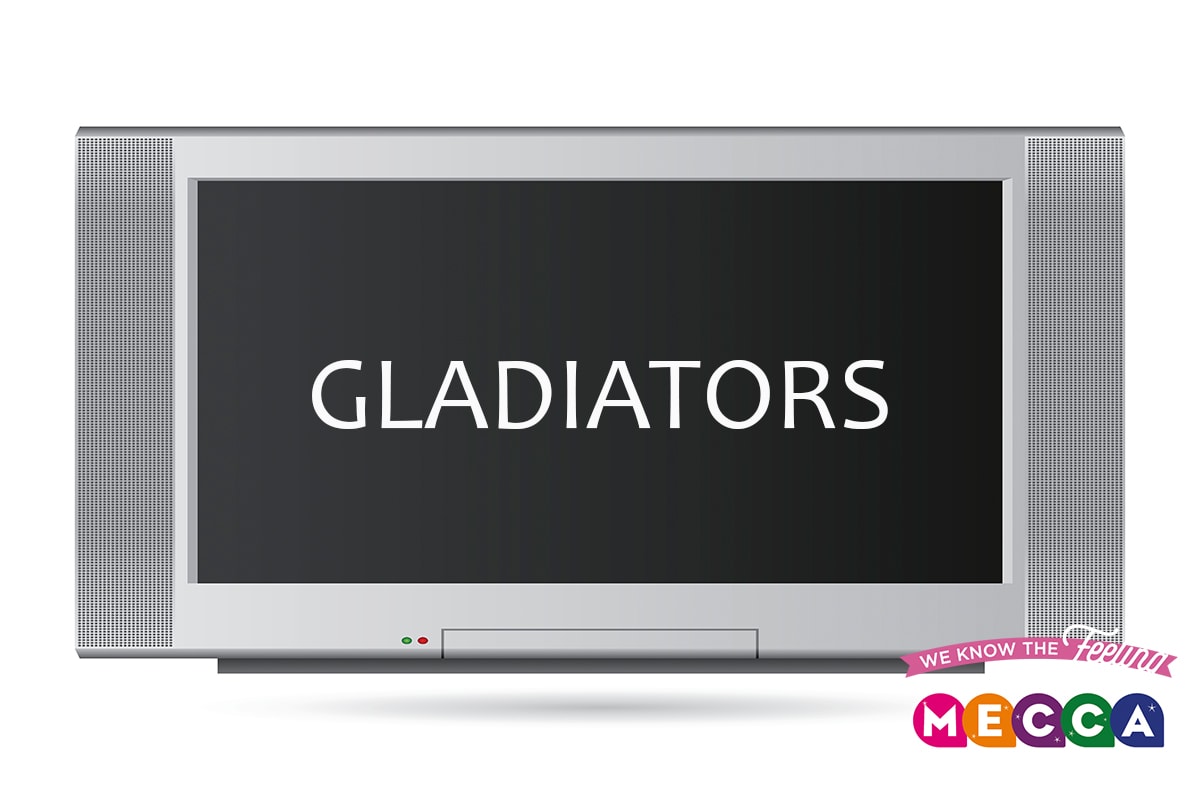 Gel pens
Neon, scented, milky and metallic – your 90s pencil case had to have gel pens! More time was spent drawing tattoos on the backs of our hands than doing actual work with them.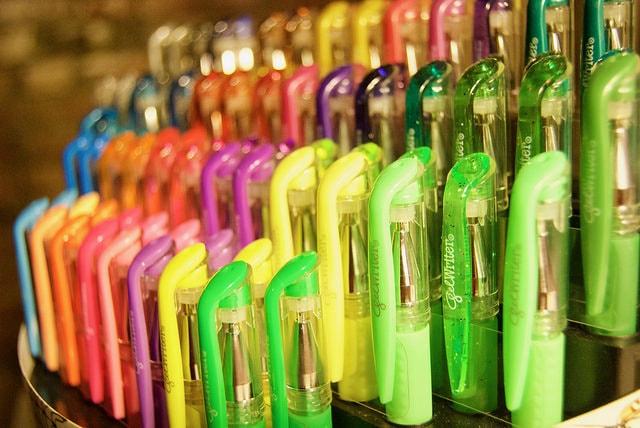 Tamagotchi
More demanding than any puppy – keeping your Tamagotchi alive was a 24h job! When they got banned from school (like so many cool things in the 90s), we'd have to beg our parents to look after it during the day – or risk coming home to a gravestone icon.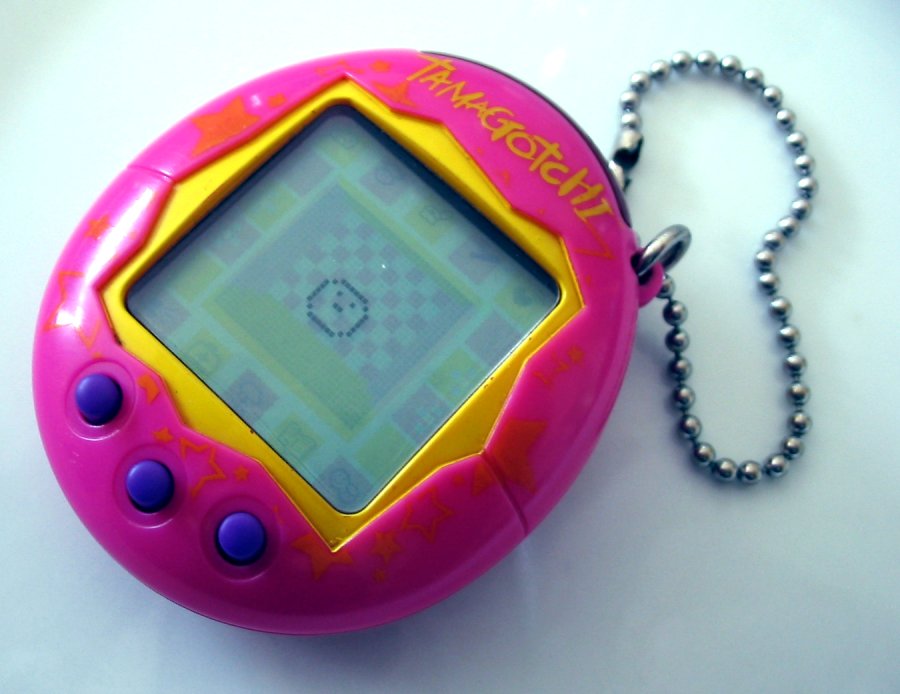 Pokémon
Still trying to catch them all?! The Pokémon craze started back in the mid 90s. From the original Gameboy game to trading cards, a cartoon series and several films, these cute creatures captured the hearts of young and old alike. There was no feeling of satisfaction like adding a rare Pokémon to your Pokédex.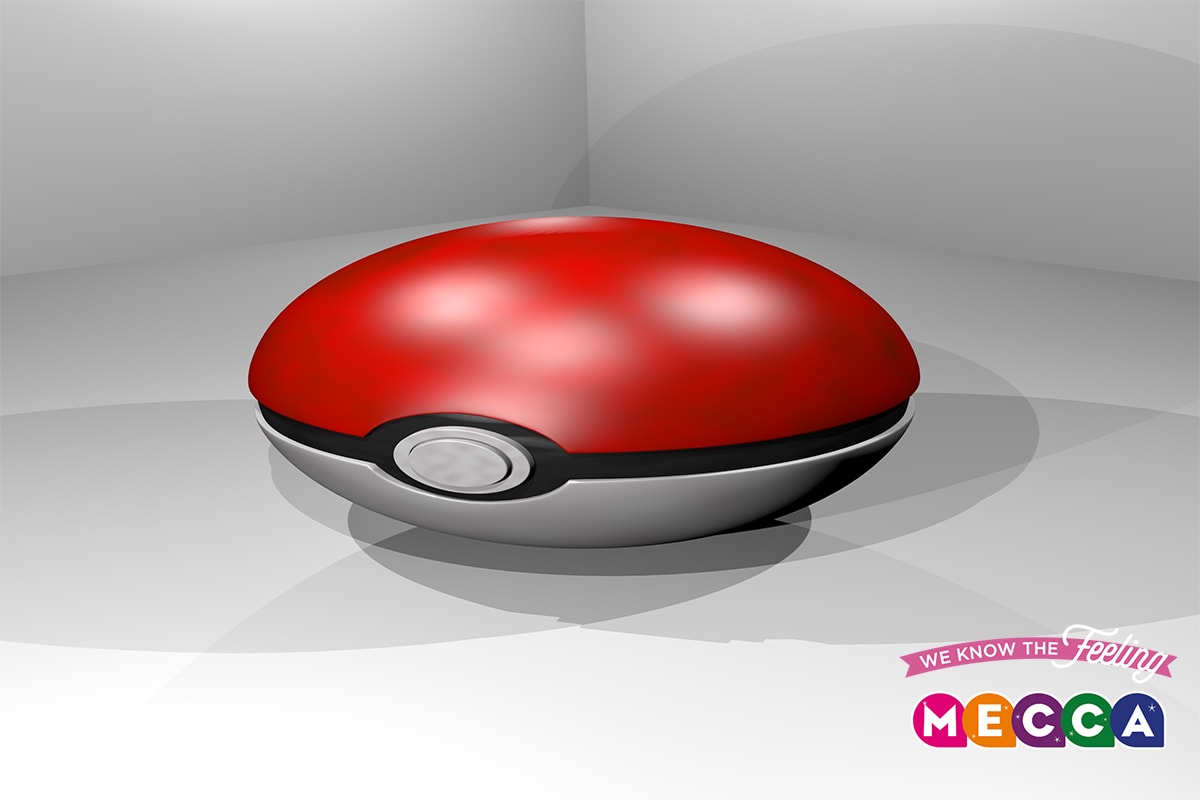 Taping the top 40 off the radio
Back in the 90s, we'd sit by the radio in anticipation and record the Top 40 to listen to in our bedrooms. Timing it right so you can so you get as little of the DJ as possible – but as much of the song as you can manage – was a regular Sunday afternoon job. If you were really fancy and had a twin deck cassette player, you could go on to make a mix tape.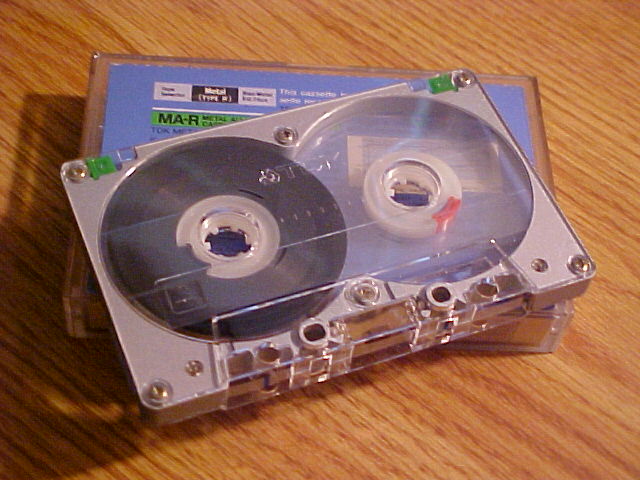 Getting gunged on TV
Gunging people was a staple of 90s TV. Top shows like Get Your Own Back, Live and Kicking and Noel's House Party regularly covered some poor soul in slime. We're not sure what it was, or how it was made – but we wish we'd had shares in the stuff!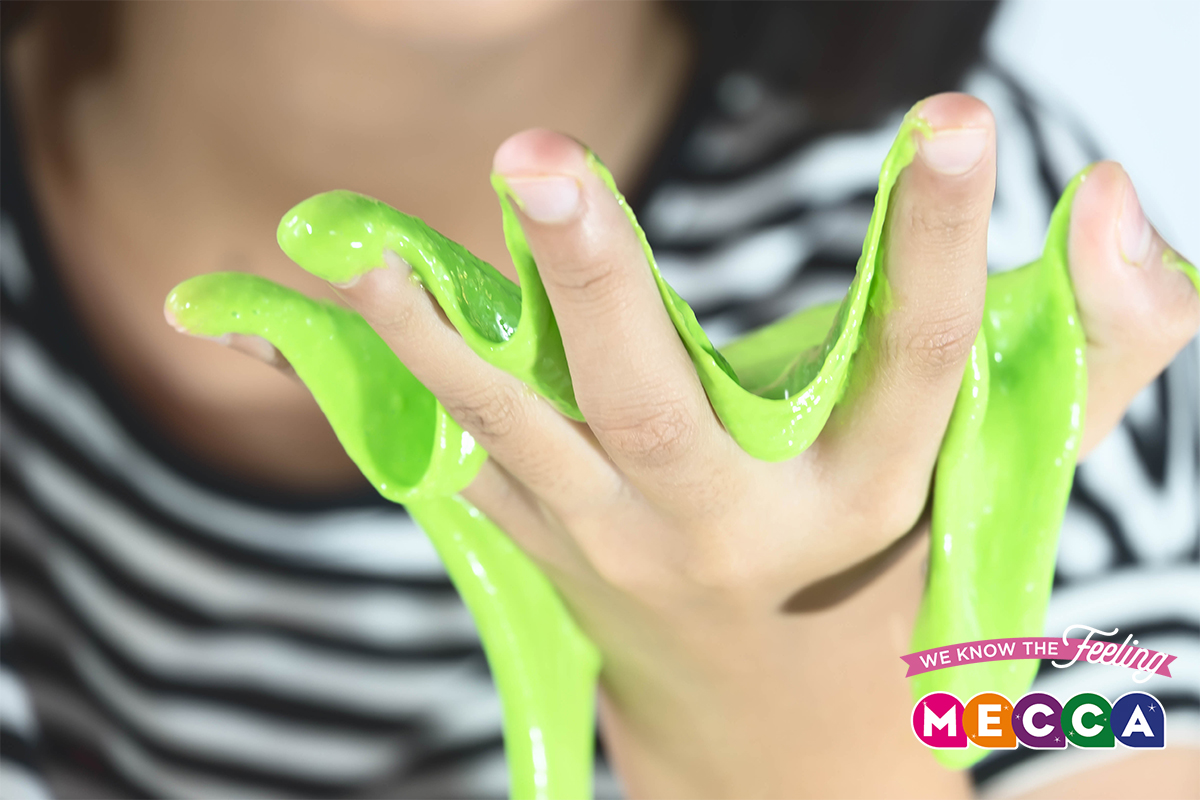 Inflatable furniture, inflatable everything
The epitome of 90s stuff was the inflatable. From blow-up chairs to backpacks, aliens to photo frames, many of our bedrooms were full to bursting with brightly coloured inflatable things. There was just one problem – those chairs did not mix well with our crimpers and lava lamps!
If you're ready to relive the 90s, grab your tickets for a Rewind night at Mecca Bingo! Once the last balls have been called, we've got performances from some of the hottest stars of the 90s and 00s dance duo, Ultrabeat.