The best One Hit Wonders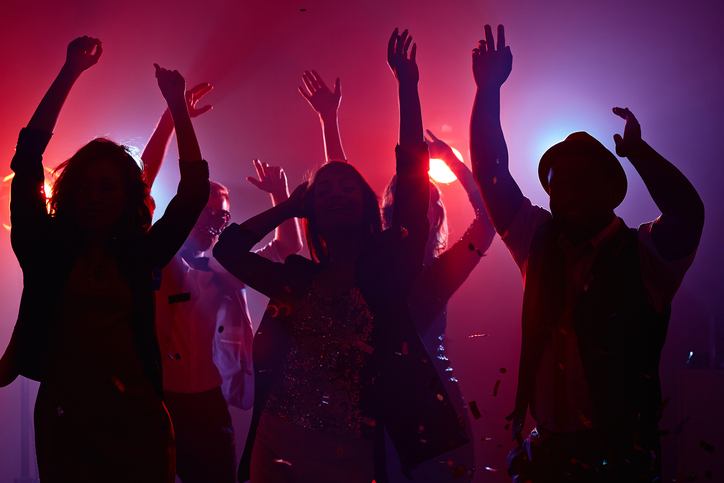 It's Raining Men, 99 Red Balloons, The Macarena – so many great pop songs that never had a follow up. Enjoy a blast from your musical past as we go through the decades to rediscover the best one hit wonders of all time!
Cheryl Lynn
Got to be Real
1978
This toe-tapping disco track has been sampled by artists including Beyoncé, used in a TV ad by Marks & Spencer and can be heard in several TV shows and films including American Dad and Night at the Museum: Secret of the Tomb. Unfortunately, Cheryl Lynn didn't have any further chart success in the UK.
The Sugarhill Gang
Rapper's Delight
1979
Everybody knows at least some of the words to what is arguably the first hip-hop song to have commercial success. The song was reportedly recorded in a single take by members Big Bank Hank, Wonder Mike and Master Gee. Big Bank Hank sadly passed away from cancer in 2014.
The Weather Girls
It's Raining Men
1982
Hallelujah! A power anthem from the early 80s ordering women all over the world to 'rip off the roof and stay in bed!' Selling over 6 million copies worldwide, the song peaked at number 2 on the UK Top 40. It was covered by Geri Halliwell in 2001 as the lead single from Bridget Jones' Diary but The Weather Girls were not able to duplicate this success with any other track.
Nena
99 Red Balloons
1984
The German version, 99 Luftballons, was released a year earlier than the English version and had success across Europe and in American and Australia. While Nena is cited as one of Germany's most successful recording artists, her career didn't take off in the UK and we didn't hear from her again!
Falco
Rock me Amadeus
1986
You'd be forgiven for only knowing the chorus to this song as most of it is in German. Inspired by the life of Wolfgang Amadeus Mozart, Falco raps about the composer's milestones and successes. All we know is that we were rocked by him!
Sinead O'Connor
Nothing Compares 2U
1990
Sinead O'Connor released a few singles after this one, but nothing compared to the success she achieved with this track. Written by Prince, this tear-jerker is rumoured to be about quitting smoking!
Vanilla Ice
Ice Ice Baby
1990
Bringing hip hop to the masses, Vanilla Ice – or Robert Van Winkle to his mum – made us stop, collaborate and listen! While his music career hasn't seen success on the levels of this single, he's enjoyed sporting success, competing at pro level in jet skiing and motor-cross.
Los del Rio
Macarena
1993
Hey Macarena! Who hasn't danced along to this track? Ranked as the "#1 Greatest One-Hit Wonder of All Time" by VH1 in 2002, we can't disagree! We love this song so much that we've borrowed the tune and made our own version called The Meccarena to go with our fab bingo room.
Whigfield
Saturday Night
1995
Kicking Wet Wet Wet's 'Love is all around' off the charts after 15 weeks, this dancefloor smash went straight to number 1. Introducing a new dance routine to the world, Saturday Night was on every party playlist. While Whigfield, aka Sannie Charlotte Carlson, hasn't had much success with any further singles, she's still performing this banger.
DJ Pied Piper
Do You Really Like It?
2001
Is it, is it wicked?! We were loving this song when it was released but sadly, it was the last we heard from DJ Pied Piper! Though a follow up was recorded, it was never released – resigning this garage act to the one hit wonder hall of fame.

If your favourite one hit wonder is missing from this list, you might find it on our amaze-balls One Hit Wonder player. Enter your date of birth and get a run-down of the catchiest singles from the most fleeting acts every year since you were born!