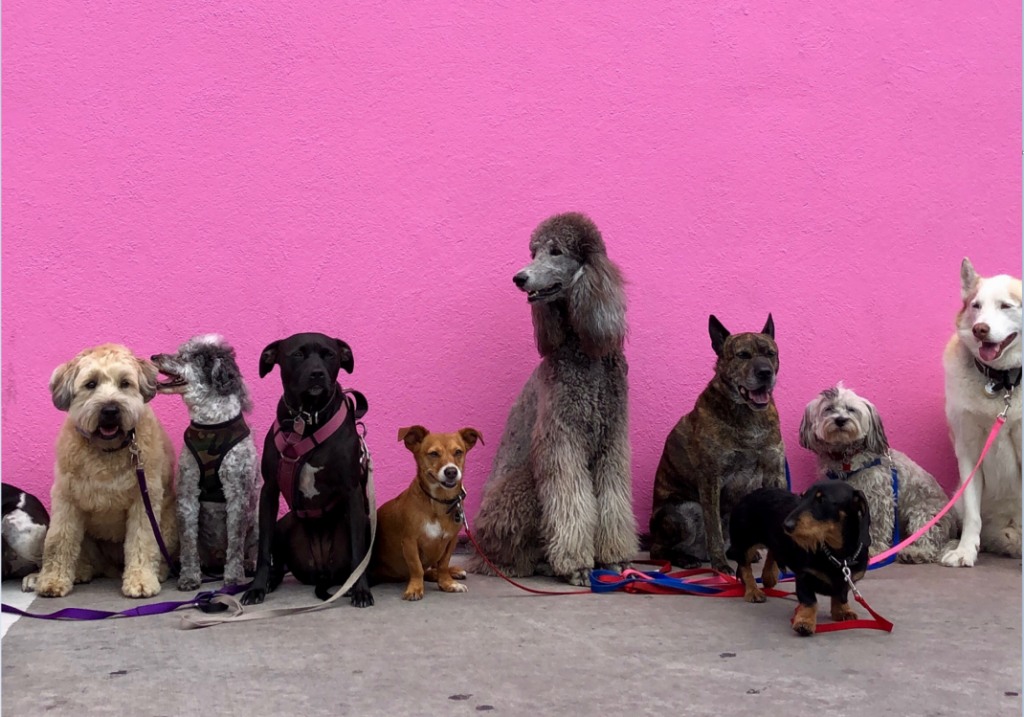 We are HUGE pet fans at Mecca Bingo. Cats, dogs, parrots – even tortoises – our members (and our team!) have all kinds of animals in their families.With National Dog Day on 26th August, many of you might be thinking about adding to your family with a four-legged friend. If you're ready for the commitment but aren't sure whether a black lab or a Shih Tzu would suit you, read on!
Pedigree or pound pup?
The Dogs Trust reported in 2018 that there were over 56,000 stray dogs in the UK . There are thousands of dogs in shelters up and down the country looking for loving homes. Rescue dogs can need a bit of special treatment at first, but you'll be saving a life and will be rewarded with a grateful and loyal friend forever.
If you've got your heart set on a particular breed, make sure that you buy from a breeder who is registered with the Kennel Club. This way, you can be sure that you're getting a genuine pedigree and that the puppies are well bred.
Size
When it comes to dogs, size matters! It's important to think about the size of your house and any outdoor space you have when selecting a breed of dog. How much space will they have to play and relax in?
Bigger dogs don't always need more exercise. Some giant breeds can sleep for up to 16 hours a day! On the other hand, while some dogs with little legs will tire on long walks, a tiny Yorkie might run for miles in a single day!
Hair and grooming
Do you like the sound of your vacuum cleaner? It might be something you have to get used to if choose a dog that sheds a lot of hair! Breeds such as Corgis, German Shepherds, and Labradors tend to shed a lot of hair while Bijon Frise, Poodles and some Terriers lose less hair in general.
Fluffy dogs are super cute, but they can need a lot of grooming and care. Consider how much time you'll need to spend brushing your new pet's coat.
Personality
Some dogs make great security guards, some will act as a pillow for the kids and some will do both! A dog's personality is hugely influenced by how it is treated and trained, but some breeds naturally display certain characteristics.
Family loving
These 'herding' types love busy lives and large groups: Collies, German Sheppard, Welsh Corgi.
Full of beans
These active types are perfect for energetic people: Cocker Spaniel, Golden Retriever, Irish Setter.
Guard dogs
These loyal family dogs live to protect their humans: German Sheppard, Giant Schnauzer, Staffordshire Bull Terrier.
Great with kids
These tolerant breeds will be your little ones' best friend: French Bulldog, Cavalier King Charles Spaniel, Pug.
If you need more help, there's a tonne of information and a quiz to help you choose the right dog on pet charity Blue Cross's website.
If you've already got a pooch and want to make them feel extra special this National Dog's Day, check out our blog on ways to pamper your pets!.