What to Wear to Royal Ascot
It's not quite summer without the Royal Ascot, the UK's most prestigious horse racing event of the season. This year it's taking place from Tuesday 20th to Saturday 24th June at the historic Berkshire racecourse, of course. But it's not only about watching world-class thoroughbreds compete in the English Countryside, it's also about what you've got on.
Steeped in tradition, this race comes with a number of rules for what you can wear. And we're here to break it down for you, for every enclosure, so that if you're attending you won't be booted out!
Royal Enclosure
Will you be rubbing elbows with royalty? Be sure to dress accordingly, because this area has the strictest dress code of the lot.
Ladies
Headwear must be worn. Hats are preferred but a headpiece that has a solid base of four inches (10cm) or more in diameter is a good alternative.
Modest dresses and skirts, falling just above the knee or longer.
Midriffs must be covered.
Straps are a must and should be at least one inch thick. Avoid sheer straps or sleeves.
Jackets and pashminas are allowed but what you wear underneath still needs to follow the dress code.
Trouser suits are welcome and be full length. Both the material and colour should match.
Jumpsuits are allowed and need to sit below the knee. Follow the same strap rules as dresses here.
Gentlemen
Morning dress in either black, navy, or grey. This includes a waistcoat and tie – no cravats or bow ties.
Top hats should be worn (black or grey) and no customisation is allowed (forget those ribbons!)
Don't wear a novelty waistcoat and/or tie, but if you do want to add a little something extra to your look then discreet patterns and those of a patriotic nature (i.e. union jack) are acceptable.
Black shoes only and socks must cover the ankle.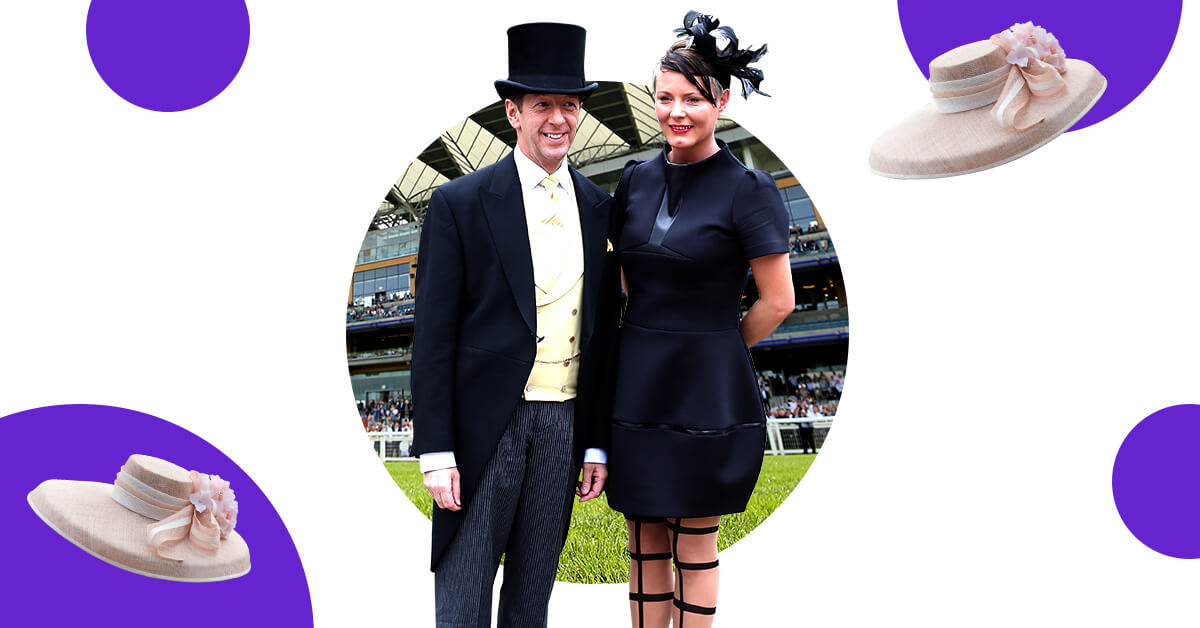 Queen Anne Enclosure
This area of the Royal Ascot has a slightly less strict dress code. Formal is key!
Ladies
Hats, headpieces, or fascinators – whichever you choose it should be worn at all times.
You can wear a dress or top with an open-back style, as long as it's not also strapless, off-the-shoulder or have a Bardot neckline. Less is more!
Midriffs must be covered, and sheer straps are a no-no.
Trouser suits and jumpsuits must be full length and follow the same dress neckline and strap rules. No shorts allowed.
Gentlemen
Collared shirts and full-length suits must be worn.
Jackets and trousers need to match in colour and pattern.
No jeans and chinos.
Ties should be worn at all times – don't even think about donning a bow tie or cravat.
Shoes must be smart (any colour you like, but not too crazy) and socks must cover the ankle.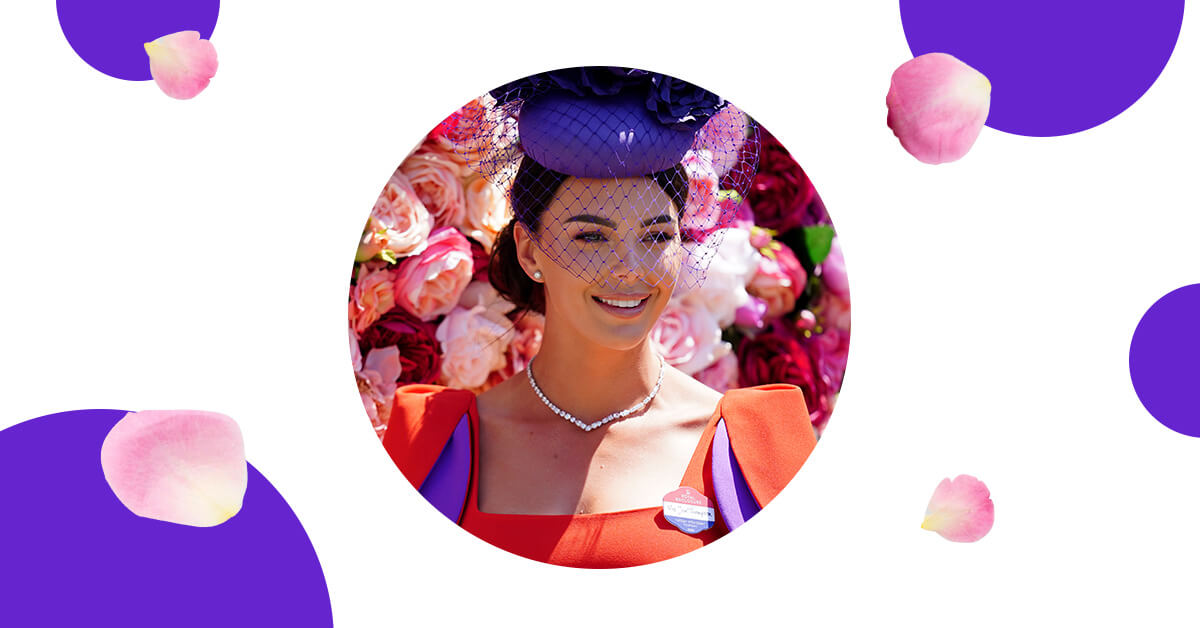 Village Enclosure
This area is quite similar to Queen Anne's one. Think elegant, classy, fashionable…
Ladies
Hats, headpieces, or fascinators need to be worn at all times. Best to keep them on the smaller side for this enclosure.
No strapless, off-the-shoulder, one-shoulder or Bardot neckline dresses and tops.
Again, midriffs must be covered, and forget about those sheer straps.
Trouser suits must be full length and follow the same dress neckline and strap rules. Jumpsuits can and must fall below the knee. No shorts here!
Wedges and block heels are better choice to go with here over stilettos, as this is a grassed area.
Gentlemen
Jackets are a must, along with a collared shirt.
Trousers must be full length – no jeans!
Ties must be worn at all times. No bow ties and cravats are allowed.
Shoes must be smart (no trainers) and socks must cover the ankle.
Windsor Enclosure
There are no hard-and-fast rules to follow in this area, but showing up in your sandals and shorts is probably not going to get you through the door. Smart daywear is the way to go. For men, that's wearing a jacket, collared shirt, and full-length trousers. For ladies, that's dressing modestly and popping on a hat or fascinator to finish the look.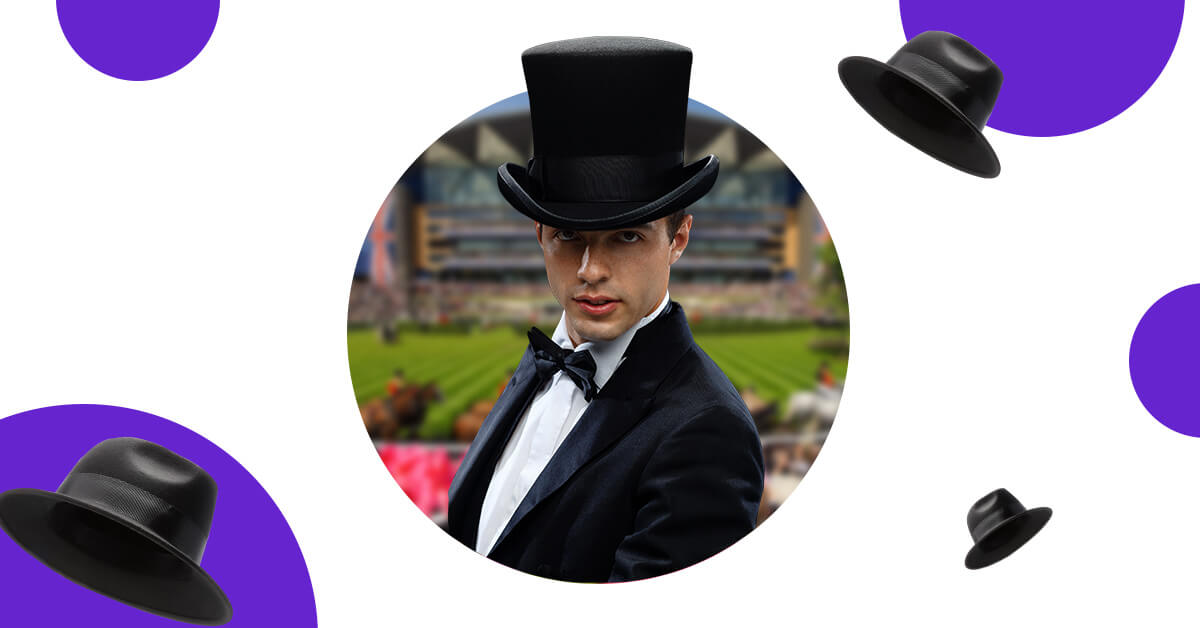 Will you be going to Royal Ascot this year? Let us know in the comments. If you're not, then we've got some fabulous online bingo for you to play – it'll keep you royally entertained!