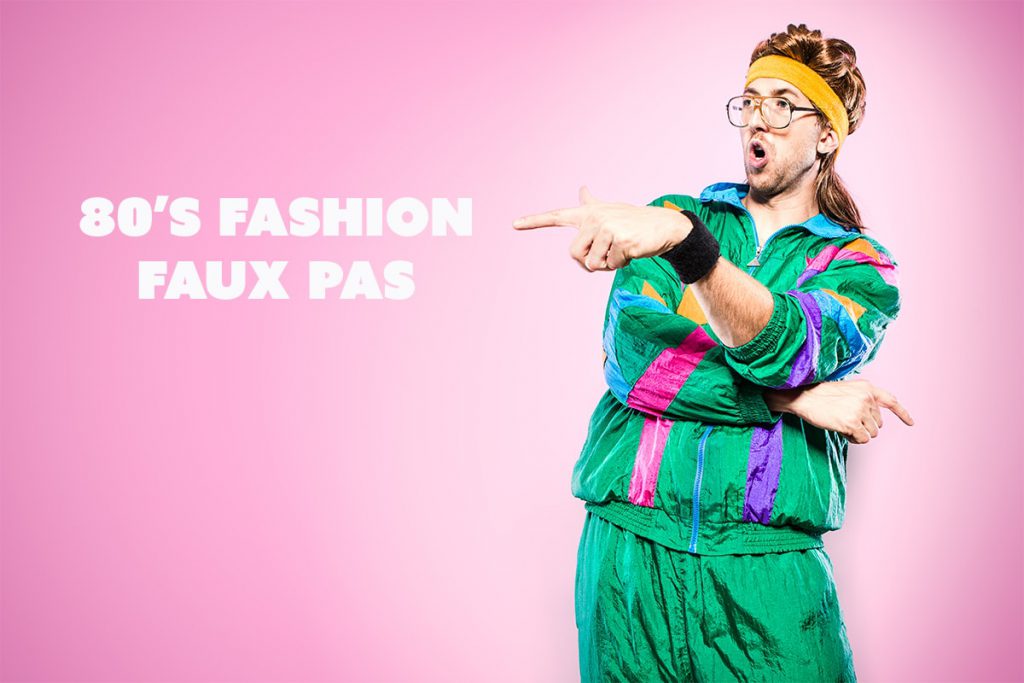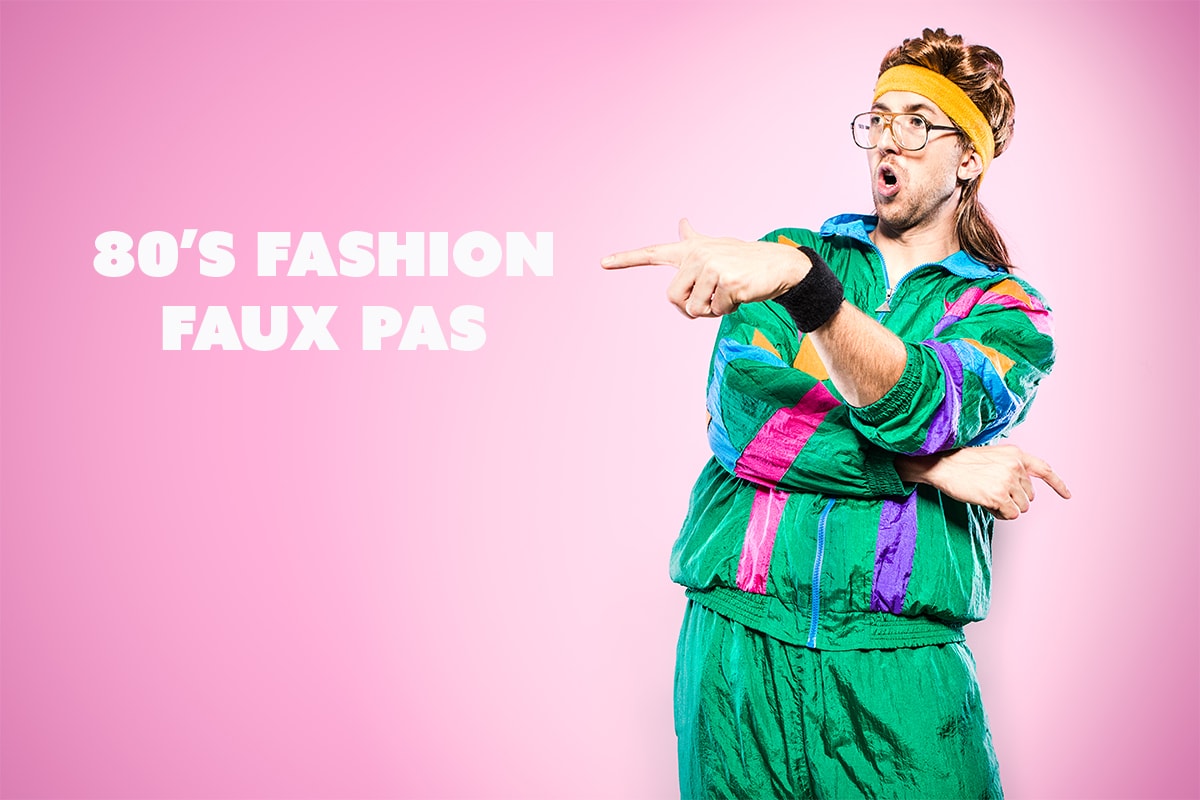 Back in the day, everyone wanted to look like Madonna or Kylie! Many of us were guilty of crimping or perming our hair until it resembled straw. At the time, we thought we were oh so cool – but we can see the error of our ways! Here's our rundown of the worst 80s fashion!
80s Neon fashion
If it wasn't dayglo, we didn't wanna know! The 1980s was a time to make a statement – and what better way to do it than wearing colours so bright they could be seen from space! Tutus, t-shirts and accessories screamed out in highlighter colours.
Lycra and Spandex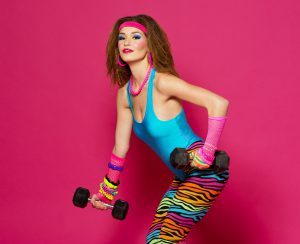 Leggings might be a staple in your wardrobe now, but chances are you're wearing them very differently to the 80s! If we didn't look like extras from a home workout video in brightly coloured tights, we were rocking the goth look with lace and wet-look leggings. Men and women were all over the skin-tight look with rock stars and pop princesses alike donning stretchy pants.
 Big hair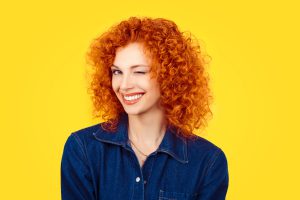 In the 80s, bigger was definitely better when it came to hairstyles. It's likely that global warming was actually caused by the amount of hairspray used in this iconic decade. Backcombing, crimping and perming. We turned the volume up to 11!
Mullets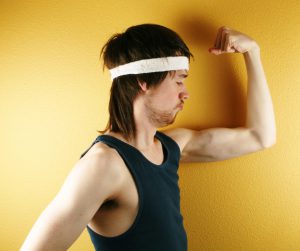 Hand in hand with big hair is the mullet. Business in the front, party at the back! David Bowie had a mullet, Rod Stewart had a mullet – Duran Duran were 80% mullet. Even Pat Benatar had a bit of a mullet, proving that this trend wasn't reserved for the boys.
The mini miniskirt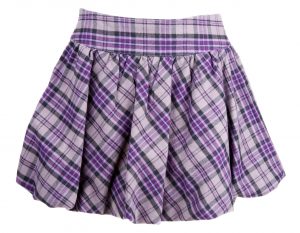 While the hair was huge, the skirts were tiny! The 80s miniskirt showed a lot of leg. Did you ever get ready to go out only to be met with "You're not going out like that!" at the bottom of the stairs?! Yep…us too!
Parachute pants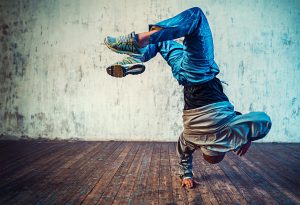 A staple of any 80s rapper's wardrobe, MC Hammer put parachute pants on the map. The baggy drop-crotch style made them extremely comfortable and very easy to dance in (see the Hammer Time video!)
Shoulder pads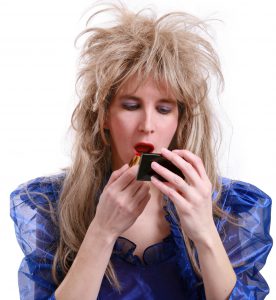 The 80s was the era of the power suit and once again, bigger was better! To perfect that menacing look, the ideal silhouette was triangular – broad shoulders and a severe drop down to your waist. Shoulder pads helped us to achieve that look perfectly. While it was mostly women who adopted the trend, some rockers like Prince and Kiss took this style to the next level.
Shell suits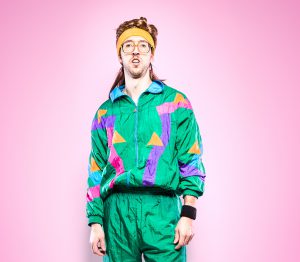 Whether we were in to sport or not, shell suits were a weekend go-to. Shiny, slippery material in a range of clashing colours was the ultimate in 80s casual fashion. Just keep away from any naked flames!
Leg warmers and dance wear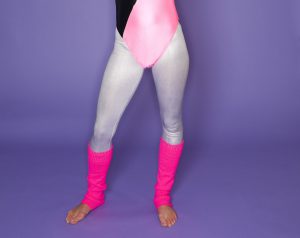 Lots of 80s fashion was linked to hobbies – but you didn't have to be a dancer to dress like one! Leg warmers, leotards and sweatbands – what where we thinking?! Flashdance has a LOT to answer for.
Fingerless gloves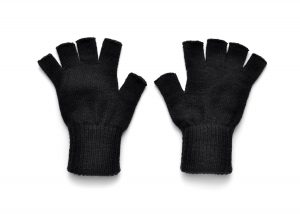 Gloves that aren't designed to keep your hands warm? We'll take them! Another 80s fashion faux pa was the fingerless glove. Fishnet or fancy lace, one hand or both – we rocked this totally useless accessory!
Did you enjoy time travelling back to the neon 80s with us? Bingo has stood the test of time and can now be played online. Register with Mecca Bingo for the best bingo online games, scratchcards, slots and jackpots. There is so much for you to enjoy, including welcome bonuses and daily promotions.