Bingo word search: Find the phrases to win prizes!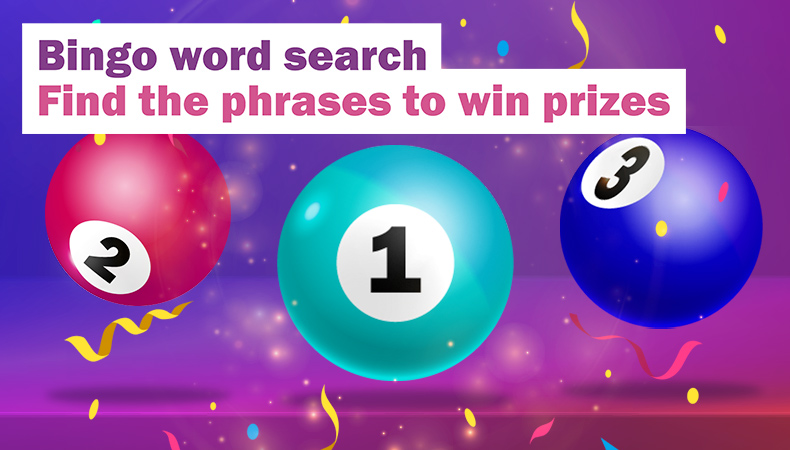 Do you see two little ducks and think of the number 22? Or hear the song Stairway To Heaven and think of the number 67? If you're anything like us, you'll have bingo on the brain morning, noon and night.
But how well do you really know your bingo lingo? It's time to find out with our brilliant Mecca Bingo word search! If you know your flimsies from your roomies, and your 'dancing queen' from your 'goodbye teens', then this is the challenge for you.
This is the chance to put your bingo knowledge to the test, and be in with a chance of winning big prizes! All you need to do is find all the bingo words, phrases and calls in the word search, then tell us the total number in the comments section below.
There's a prize pool equivalent to a whopping £1,000 up for grabs, shared between 10 lucky winners. Each winner will walk away with a £100 supermarket voucher of their choice. So, get searching and tell us how many words and phrases you think are hidden in the word search. You've until 23:59 on Sunday 5th July to enter, and then we'll pick 10 winners at random from the winning entries. Time to get your bingo thinking caps on and start searching!
If you're struggling to think of any words and phrases, or you just need a bingo lingo refresher, check out our guide on bingo terminology for the lowdown on some of the most common terms. There's even a guide to bingo chat acronyms, to help you out next time you're playing and chatting in our online rooms.
Tell us your answer
Once you think you've found all the bingo lingo hidden in the word search, tell us how many words and phrases you think there are in the comment section below. Good luck!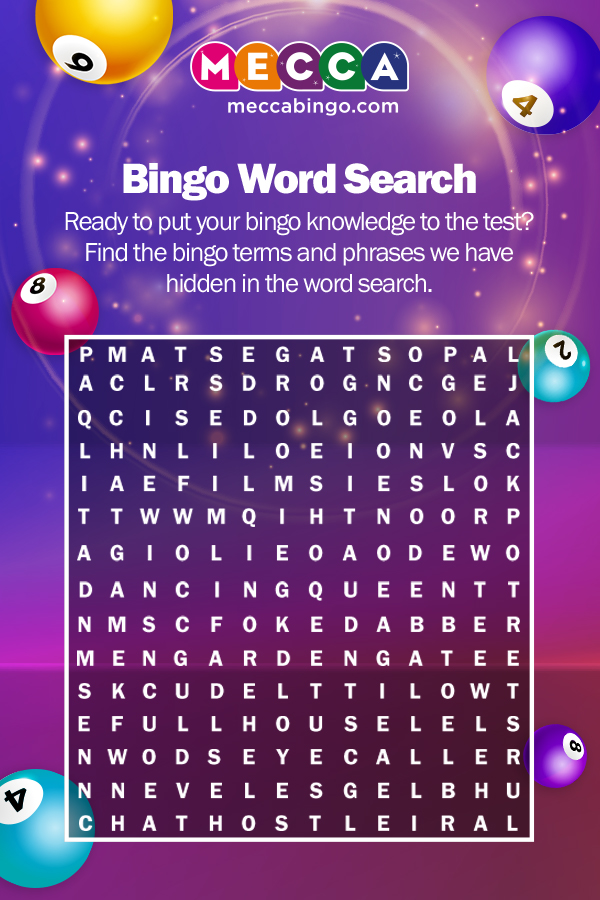 Please note: If you submit your entry in the comments and include any clues or answers, your entry will still count but your comment will not be approved (and therefore visible) until after the competition closes.