Britain's Got Talent is back!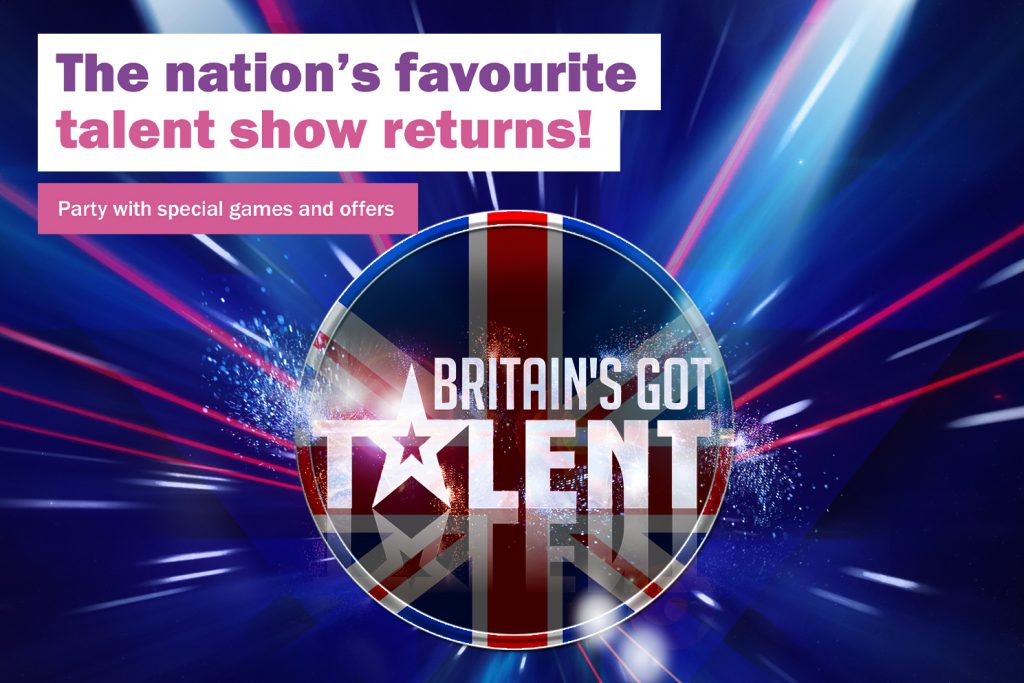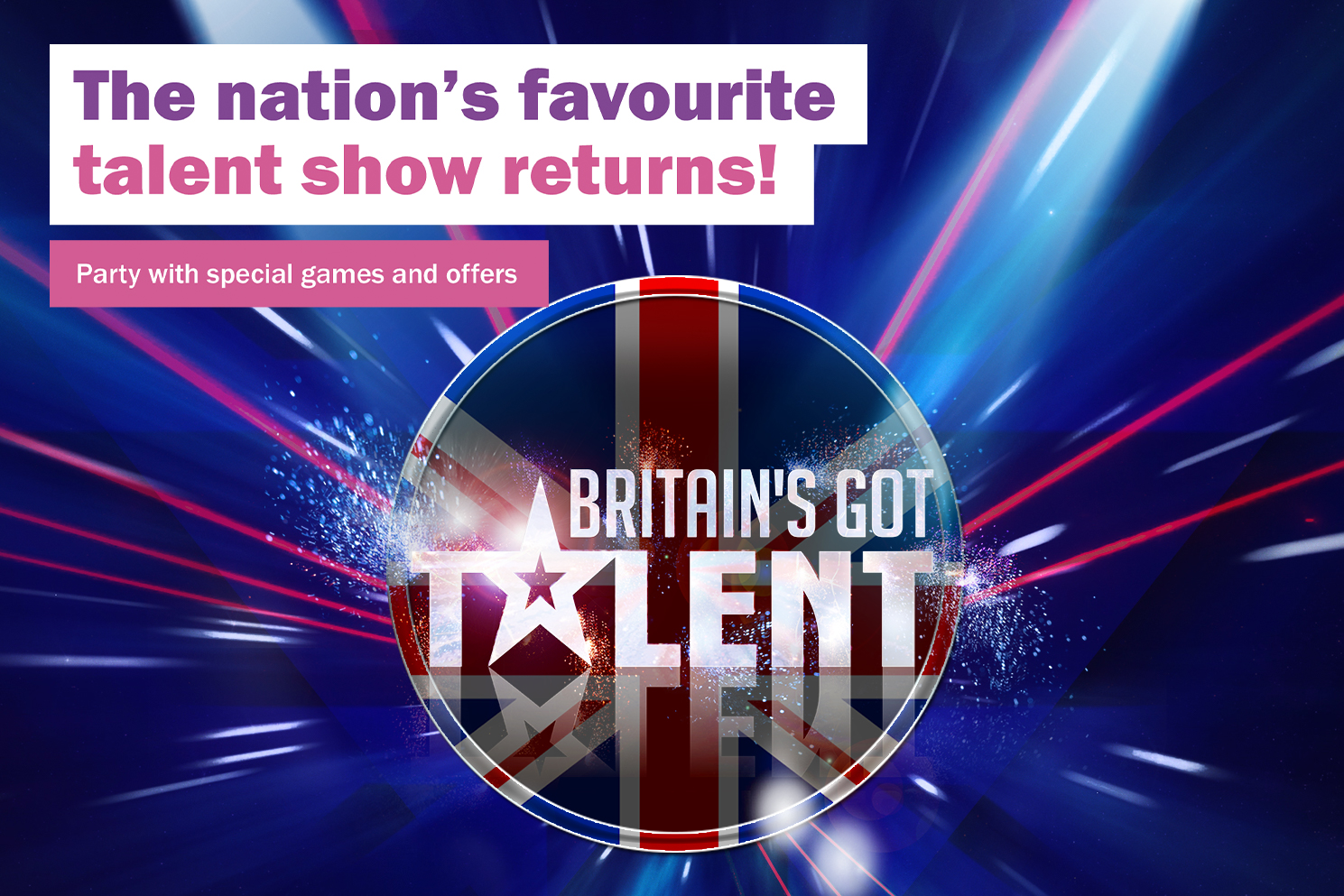 Hold on to your buzzers everyone, the nation's favourite talent show is back on our screens! That's right, Britain's Got Talent has returned, and we couldn't be more excited.
Ant and Dec have returned, alongside our favourite TV judges (we've even got a soft spot for Simon and his famously high waistbands!) and of course, the talented, terrific and sometimes terrifying contestants.
And the return of Britain's Got Talent can only mean one thing – lots of Britain's Got Talent Bingo! Here at Mecca Bingo we're celebrating the return of the most bonkers show in Britain with some extra special sessions and big-money prizes.
Special audition sessions
The audition shows are brilliant, giving us a first-look at potential future finalists and letting us enjoy some of Britain's, ahem, not-so-talented acts. But when you settle down to watch on Saturday night, be sure to join us for £150 Britain's Got Talent Bingo too!
Join the action from 7:30pm-9:30pm for £150 games, sharepots with 1TG and 2TG, and a special cash drop if the golden buzzer gets pressed on the show! T&Cs apply
And, of course, there'll be plenty of Britain's Got Talent chat with our lovely hosts and your fellow roomies, and even a little quiz to really test your showbiz knowledge!
Read more about our audition sessions
£1,000 bingo with FREE ENTRY
If you're in the mood for a whopping £1,000 bingo session – with free entry – then look no further than the Free Bingo room every Sunday night.
All you need to do to book your place for this grand session is spend £15 on Britain's Got Talent Bingo from Monday to Saturday. Then join us every Sunday from 7pm. T&Cs apply.
This talented little offer is available until 31st May, so there are plenty of chances to play. And remember to bring some banter as we'll be talking all things Britain's Got Talent!
Read more about our £1,000 bingo
Mecca Ton with Britain's Got Talent Bingo
If special audition sessions and £1,000 bingo wasn't enough, we've also got some cheeky mid-week £100 games to get you warmed up for the weekend!
Join us in the Britain's Got Talent room every Tuesday and Thursday from 10pm for your chance to win a share of £100 per game. T&Cs apply
We're sure there'll be plenty of Britain's Got Talent fans joining in to have some fun, gossip about the show and try win some cash. So, get involved!
Read more about our £100 games
Phew, all that's sure to impress the judges!
Whichever of our three big Britain's Got Talent bingo sessions you join in with, don't forget to tell us how you did in the comments below or on Facebook. See you soon!
* Promotions above are part of the regular bingo schedule in Britain's Got Talent . T&Cs Apply
Keep it Fun!
We're here to help you keep it fun – remember to set your deposit limit. Click here for more details on the safer gambling tools available including reality checks and the ability to take a break from your gaming.​

We've also made it even easier to find our Safer Gambling tools from the home page of our website and there's loads of information available at GamCare. You can also call the National Gambling Helpline, 24 hours a day, 7 days a week on Freephone 0808 8020 133.​