Will Emojis Soon Replace Words in Text Messages?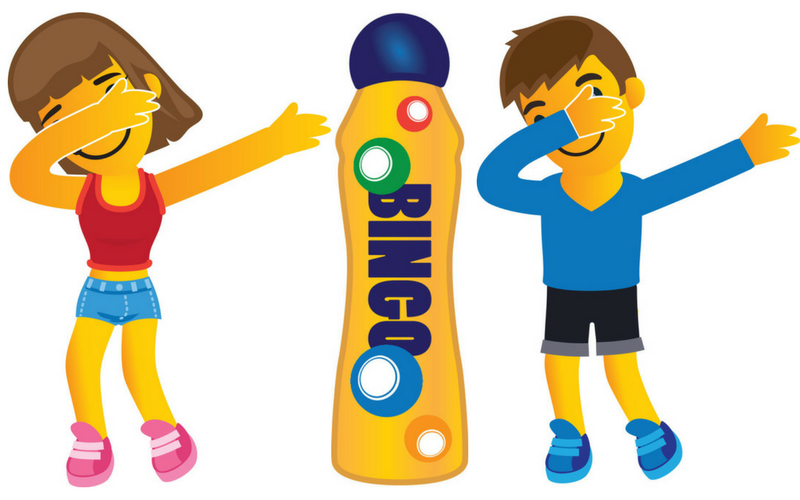 We're a nation of emojis lovers and, at the minute, emojis and words live together in perfect harmony. A simple sentence might seem innocent until – wham! – an aubergine changes everything!
But for how long will they exist in perfect harmony, or will emojis, one day, push out words altogether?
With the release of the epic Emoji Movie, Mecca Bingo looked at whether we really are relegating words in favour of aubergines, peaches and crying laughter symbols.

Unsurprisingly, the results showed what we knew all along; emojis are taking over the ?.
A whopping seven in ten Brits admitted they thought emojis were better to communicate with than words, with over a third admitting they'd be happy to see emojis replace words altogether!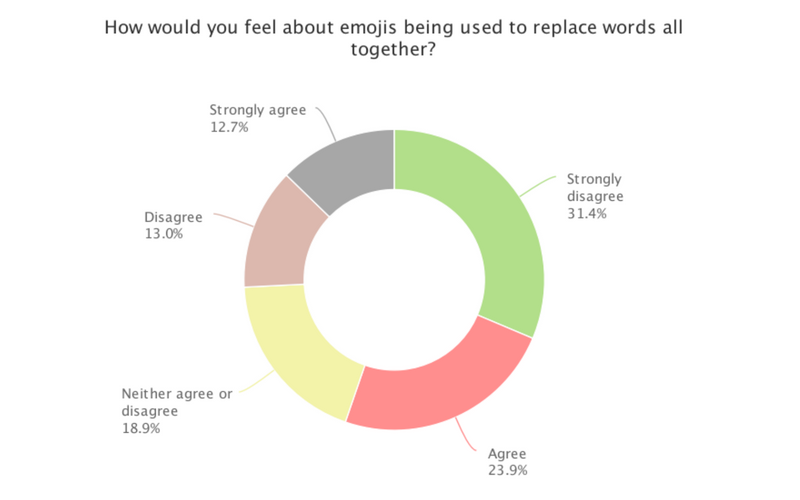 The most popular emojis found in our study were the aubergine, See-No-Evil monkey and pile of poo. These were most used mainly for the four "key moments" of emoji usage: suffering from a hangover (18.1%), embarrassment (17.2%), excitement (16%) and sarcasm (16%).
For times when emojis need to break the ice, the poo emoji was used most frequently (16%) for cheekiness, whilst the aubergine emoji was used commonly (5%) for flirtiness and "flanter".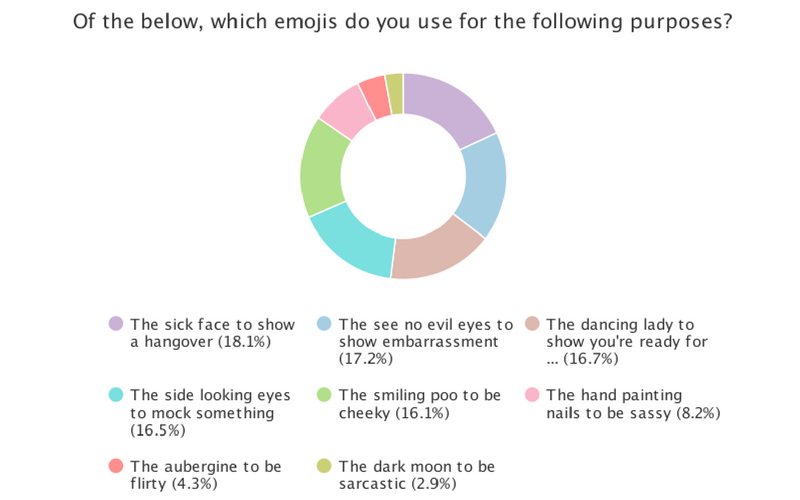 Caroline Webb, spokesperson for Mecca Bingo, said:
"It seems emojis really do speak louder than words, from using them to flirt, to having their own game of bingo and even featuring in the latest blockbuster.
"They are a great way to represent emotions and who knows in the future maybe we'll even see them replacing words in the dictionary!"
And while we may think that emoji usage is a new phenomenon, it seems we've done a complete 360 in terms of paralinguistic communication; as far back as 8,000 years ago, humans relied on symbols to signify concepts and thoughts. Words came afterwards, but did not completely push symbols to redundancy until a few thousand years later.
Now in the modern age, emojis are a main feature of our digital comms. If you're wondering what a world without emojis must have been like, then you needn't look much further than around twenty years ago. They first came to fruition in the 1990s, with Apple releasing their first mobile-friendly emojis in 2011. Since then, emoji usage has ? and it seems we're more than☺️ to comply!
Play Emoji bingo on our site and see if your favourite emojis can secure you the jackpot!
Our extensive emoji range is a credit to the many ways we can express ourselves; we can't to see which emojis you'll be using this time next year!
Which emojis do you used most often? Let us know in the comments, below!