Celebrating Our Unsung Heroes
As you may know, many of our incredible staff are currently helping out in their local communities and we are hugely proud of all of them. Many have come up with ideas themselves and others have joined in with similar ideas. In this post, we take a closer look at a small selection of Mecca's Unsung Heroes and get to know a little about what they have been up to.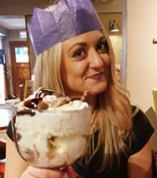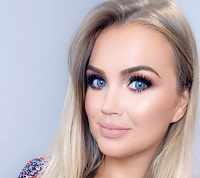 Tell us a bit about yourself and your normal role at Mecca
Natasha – I have been with Mecca for almost 10 years in January and I am currently the General Manager of Mecca Birkenhead.
Kim – I am the General Manager at Mecca Swansea. Have been with the company for over 16 years, starting off as a pot washer in the kitchen 🙂  
You both had a great idea. What is it and how did it come about?
Natasha – During this difficult time for everyone we just wanted to make the most of the MeccaTogether scheme and try and reach as many people in need of help or support across the community.
We reached out to charities in our local area to see what support they needed and how we could help in any way, in addition to operating the Blue Light meal scheme. Upon contacting our local councilors, I discovered that the food banks had been closed due to the volunteers being mostly elderly and having to isolate.
The councilors along with their volunteers are delivering food supply parcels so we teamed up with them alongside another charity L6 community. We are doing up to 200 meals a day for deprived families, people with no support network, elderly and refuges etc.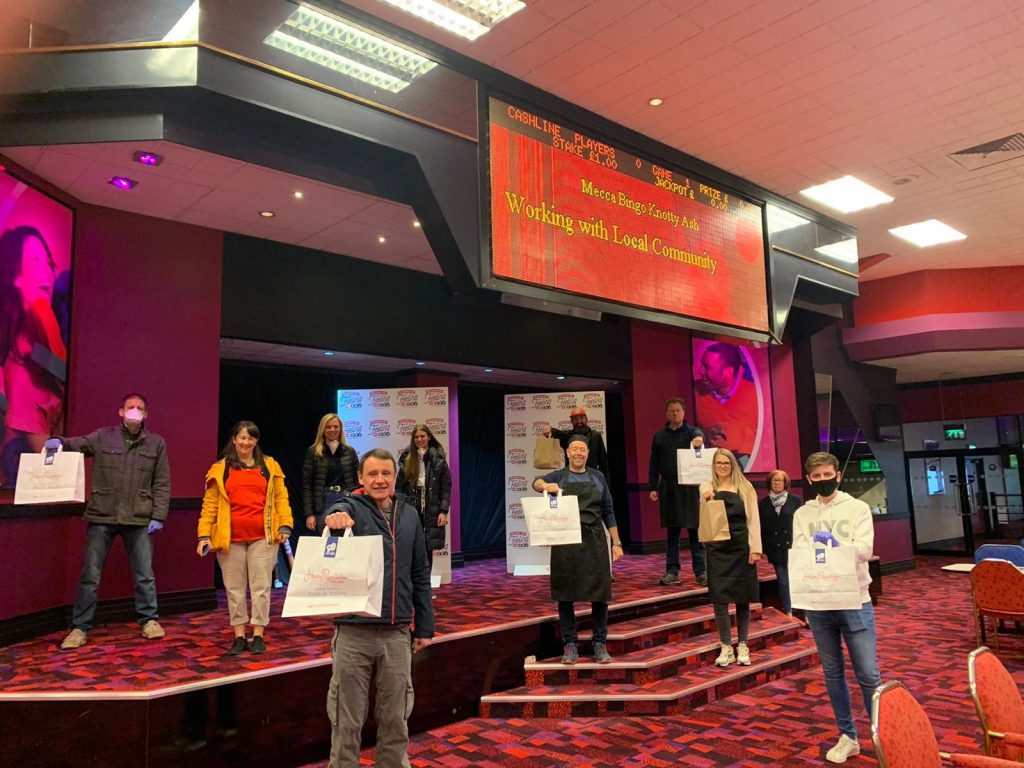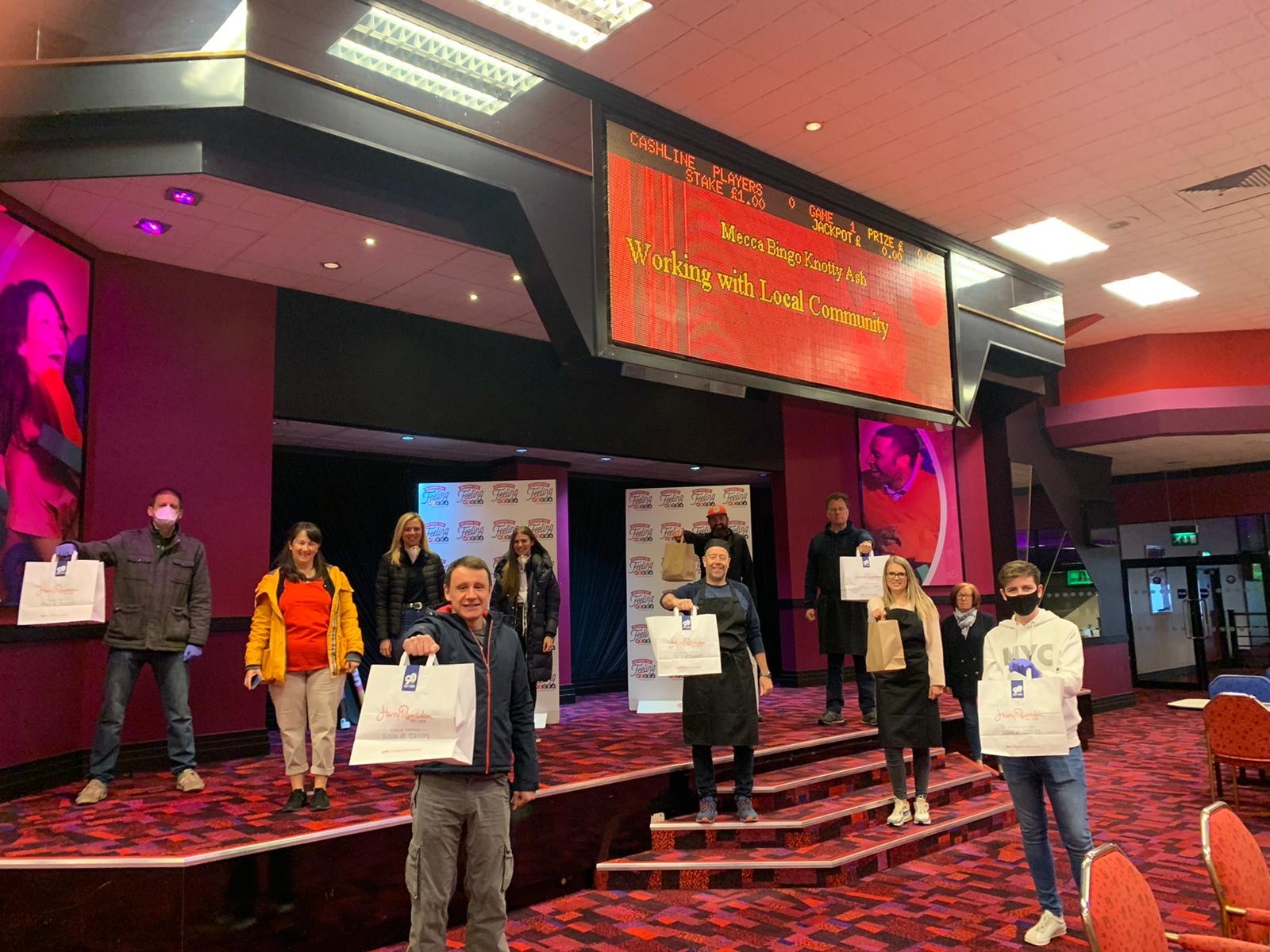 Kim – My idea originated from the work we were already doing within the community with my team and Carolyn Harris MP for Swansea East. We began working with several charities to help feed the homeless twice a week and we also teamed up with some smaller local charities who had been struggling to raise money.
In 2019 we raised over £3.5k for these charities. Emma Louise (Team member) and I then took the party in Swansea's BIG CHILL, where we raised just over £1k for local homeless charities in the area.
Relationships were built with these charities and this is how the community kitchen idea came about and we got involved in the #Swanseatogether programme.
The Swansea together programme launched 7 weeks ago and the community kitchen work was put together by Natalie Holland and myself and was rolled out across the rest of the UK Mecca's that were remaining open. At the end of last week, we have cooked and distributed over 65,000 hot meals and care packages. This week alone we will be hitting 1500 over the week.
What type of things are you cooking?
Natasha – We have made a range of meals depending on who is receiving them, anything from chicken curry to beef chilli to scampi and chips. We've also made up little care packages with sweets in to give people (or the little ones) a boost.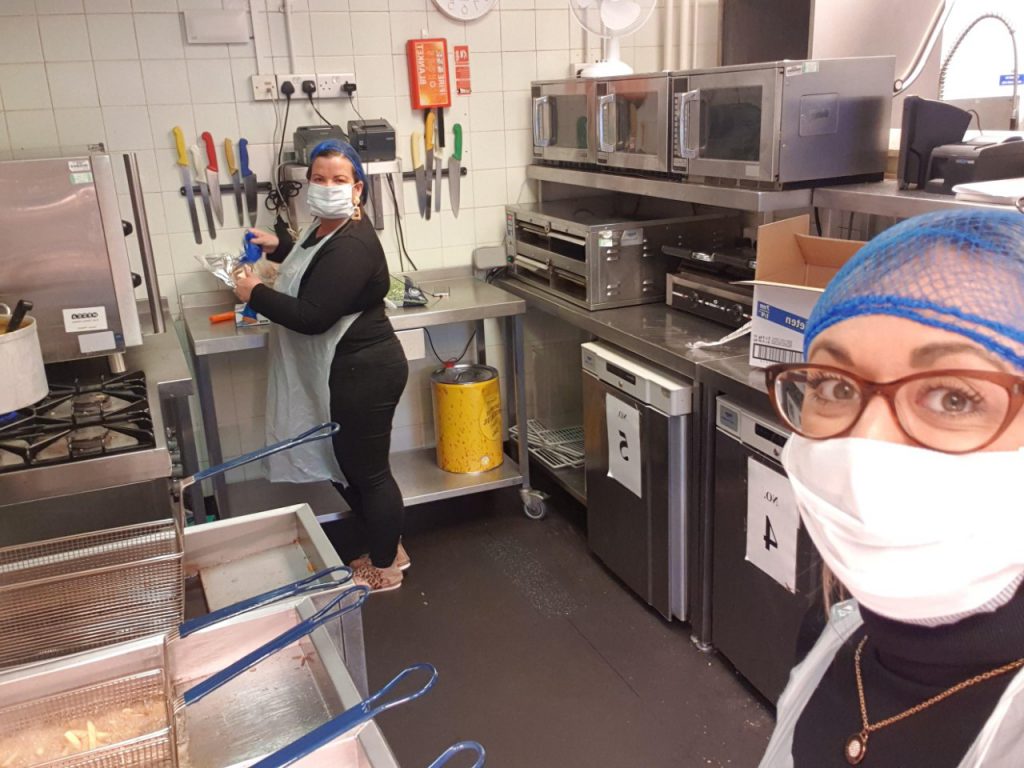 Kim – All sorts- Burger/sausage/chicken goujons and chips. Pastas/Pies/Salads/Pizza even roast dinners!
Tell us about some of the amazing stories that came about from this
Natasha – One of the most touching stories that had been brought to our attention was that there was a whole street of deprived families in Anfield who had been left without food or support. Working with our local charity, we pulled together and fed the whole street on top of our 50 meals that day. We did this for the rest of the week until they were able to receive their food parcels. It was nice to be able to make such a difference to the people in that community who needed it the most.
Kim – We have had some amazing feedback form the people receiving the food. The primary school Blaenymaes created us a lovely 'thank you' banner. We have had hampers sent to us as a thank you from ACT and Gorseinon hospital. We received lots of thank you notes, letters and messages on social media from our customers saying how proud they are of what we're doing.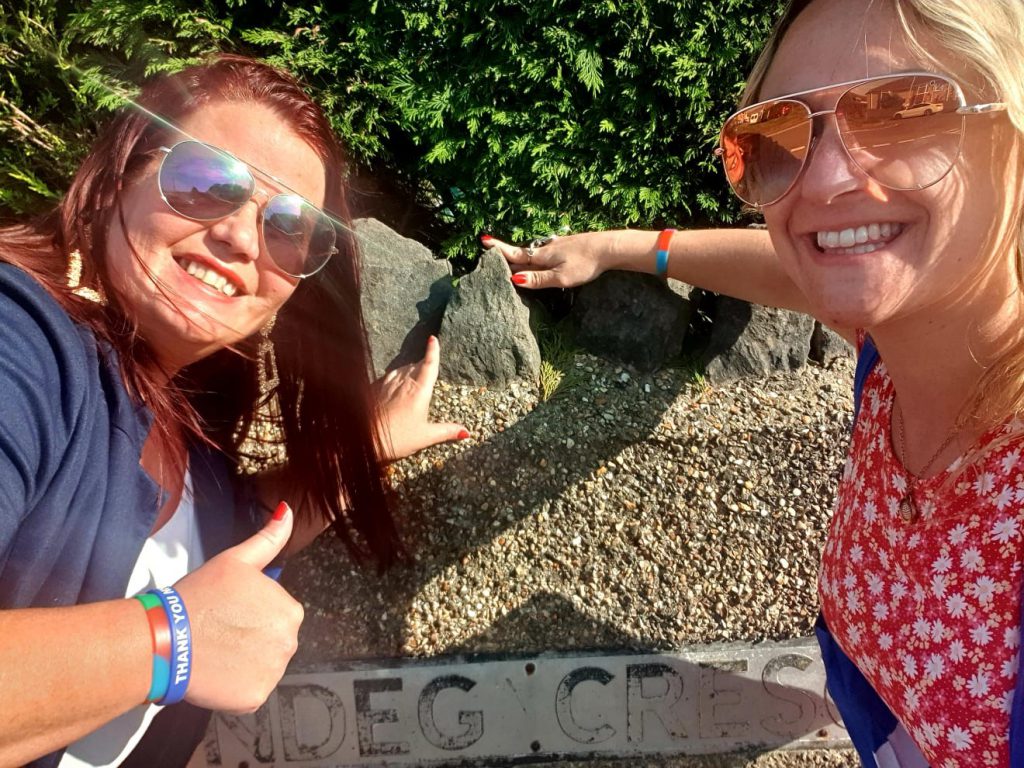 What satisfaction are you getting from seeing this rolled out across all Mecca kitchens?
Natasha – At such a difficult time for everyone l am grateful to be involved in and have the opportunity to make a difference to people in a positive way. Hearing feedback from the volunteer delivery drivers and charity organisers that we've helped someone in need or made someone's day makes is really satisfying. I hope we can continue the great local partnerships we have made going forward.
Kim – Honestly, it just makes us all really proud to be able to help our community and be active with supporting the Swansea community. My team and I are so chuffed that we have been able to inspire others to work with their local charities and people within their community to provide meals and care packages for those really in need.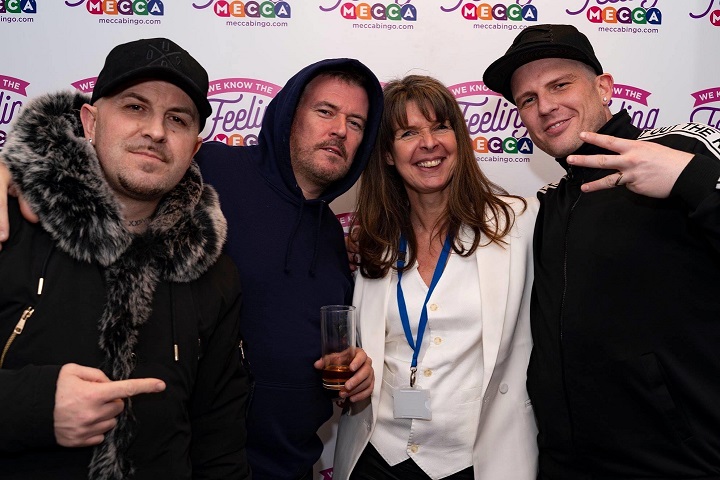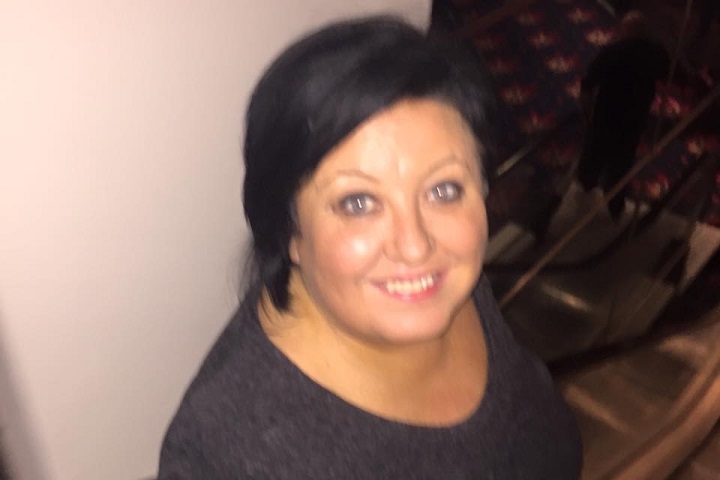 Tell us a bit about yourself and your normal role at Mecca?
Lynne – Hi, I'm Lynne, I've been with the company for 21 years. I started off as a CSS and at present I'm the General manager of Hartlepool. I'm an avid fan of brass band music, I won the Welsh areas competition for percussion and played as a finalist in Great Britain at the Royal Albert Hall. I also have had 5 minutes of fame and sang on Songs of Praise.
I am extremely passionate about my job and hobbies. As part of my role as a GM at Mecca, some of the things I enjoy include the fantastic banter I experience with the team and customers and also the ability to make a difference in the local community.
Donna – My name is Donna Brownhill and I have worked for Mecca for 22 years. I started as a customer service assistant then progressed through different roles to my current role as a General Manager at Mecca Kingstanding for the last 15 months.
You both had a great idea. What is it and how did it come about?
Lynne – We felt we weren't providing enough of a community service and felt we could do more than just the Uber home delivery for Blue Light card holders. My colleagues and I (which consists of 6 GMs across the two clubs Leeds Mayfair and Hartlepool), decided that we could offer so much more in our local community.
We literally just rang up anyone that we thought needed our help. It started with local food banks and grew to what we are currently doing now.
Last week was our biggest week so far with over 1360 hot meals delivered across the North East area. This includes working with the local council, hospitals, children, care homes, local Blue Light services, Salvation Army and local churches for the homeless shelters. On top on this we also contact our members and team to check on how they are all doing.
Donna – I see my job as giving our customers the best experience every time they visit amongst all my daily duties and responsibilities. Also keeping our team engaged and motivated to try new things. I am very target driven and live by the motto "Make it happen you get one life".
I love people and I have a very bubbly personality. I can't be quiet to save my life, I do try but I find it difficult. I love socialising and am known to my colleagues as the "Area party goer". Wherever the party is I am there!
During this time our hub team here at Wednesbury consisting of myself, Matt, Mikey and Jenna, have been in touch with over 1000 customers through phone calls and Facebook. Around the Midlands area we have also delivered over 1500 meals and care packages to help so many people who are less fortunate than ourselves including hospitals, schools and care homes.
How has this been received by our vulnerable customers? 
Lynne – The gratitude we have received from our members to give them a small bit of our time to have a chat has been overwhelming.  Our calls vary from 5 minutes to 30 minutes depending on each member's needs. Some feedback we have received is that they realise they matter to us even though our doors are closed.
What's been the feedback?
Lynne – The feedback for the services we are providing has been amazing from social media, emails, text messages and phone calls all of which have been appreciation.  
I know I speak on behalf of all my colleagues on how rewarding we have found this over the last 6 weeks. When you see all the volunteers outside waiting to pick up the meals to deliver it to the most vulnerable, they all have huge beaming smiles, as what we are doing to help makes everything worthwhile.
The gratitude we have received from our members to give them a small bit of our time to have a chat has been overwhelming.  Our calls vary from 5 minutes to 30 minutes depending on each member's needs.
Some feedback we have received is that they realise they matter to us even though our doors are closed.
Donna – We are very proud to be a part of this and likewise proud of being part of #Meccatogether
What more would you like to do if anything?
We are working alongside the council to seek out any vulnerable children who would normally receive a hot meal at school and may be missing out due to the crisis. We know how invaluable our help has been during this crisis and this has helped build extremely strong relationships within the local community.
The North East team would like to maintain those relationships and help other clubs build theirs based on what impact we have witnessed from the two clubs.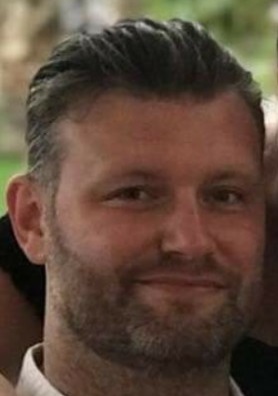 Tell us a bit about yourself and your normal role at Mecca
I am the General Manager at Mecca Oldbury. 
You had a great idea with Bingo SuperStars. What is it and how did it come about?
​I was asked by Kim Jones if I would like to get involved with the comms for Bingo Super Stars. I obliged as I saw it as a great opportunity to be creative and most importantly have some fun. I like to think I am funny however, my wife does not agree. I was out to prove her wrong and told her to listen to the people! 
What kind of things are you doing?
​I came up with a few ideas including Fitness Friday, Trivial task Thursday and 'Dear Jenna'. An idea myself and Jenna Horne came up with (OM at Brierley Hill).
Fitness Friday came about due to me previously being in the Fitness industry. My 4 years in bingo has let's just say, allowed me to put on a bit of timber!
As a result, I was named 'pork chop' by my peers and a certain Area Manager who will remain nameless… I donned both a Buggs Bunny and horse onesie. This was for both comedic effect and to hide that I look three months pregnant. The post would include a form of exercise they could do at home or a challenge.
Trivial task Thursday was inspired by how I like to wind my wife up at home. She often asks me to do important chores and I choose to do something pointless to wind her up. She falls for it every time when I act excited and show her my work. Brings purpose to my life!
I had seen on social media how people have been doing very trivial tasks to pass the time and thought it would be great to hear what the team had been doing during lockdown. I also wanted to show people how to keep a happy marriage…👍👍👍
Dear Jenna was inspired by 'Dear Deirdre'. The public used to write into Deirdre whose column was printed in a tabloid newspaper. They would ask for advice on very personal problems! I must admit, I found most of them hilarious. 
Dear Jenna was a satire where the team could share issues arising in these testing times, we set the tone to be tongue in cheek. Obviously, we did not want to be as controversial as the original.
How has this been received?
We had some very positive responses to the posts. Laughing emoji's galore which was great. Dear Jenna was taken in the right spirit which was great. A few of the team hinting at murdering their spouses, we are presuming these are not serious.
Jenna gave some great responses! She is a natural! A new career beckons! The aim was to keep the teams spirits up by sharing some humour and most importantly, involving everyone. It's important to maintain a sense of humour in these difficult times. 
Any funny stories to tell?
As well as doing various posts on Bingo super stars, I have been lucky enough to have the opportunity to help the NHS and the vulnerable through providing free meals. We have also been conducting calls to customers, checking in they are ok and have everything they need.
One gentleman asked if we could drop some milk and sugar on his doorstep as he was disabled and so was his mother who lived with him. Of course I agreed.
Ten minutes later, he phoned back and asked If I could also get him a large block of cheese. He then rang again 10 mins later and asked for a small bottle of whiskey.
Trying to be a good samaritan, I agreed, after all these are tough times. I presumed he would offer to leave the money on the doorstep for the whiskey at least. I didn't ask over the phone as It didn't seem appropriate. I was just happy to help. 
After half an hour of queuing to get into the supermarket I dropped the goods on his doorstep and rang the doorbell. The door was answered by an 'able bodied' young man. I asked for the gentleman in question, the young man told me it was his Dad. He then said that it was the third bottle of whiskey they had received that day. He looked confused. He then said 'thanks' and closed the door before I could get a word in.
As they say in the Black Country 'I had been done like a kipper!'
 I couldn't be angry as this was such a 'Del Boy' move. I just had to laugh. He is not taking my calls, he no longer lives there apparently 😅😅😅
Well done to you all, your contribution in these testing times has been amazing. Of course, we recognise that many of our amazing staff are also doing incredible things in and around our local communities and we thank each and every one of you them for your passion and willingness to help out.
Be sure to check out the #MeccaTogether video below:
Have you had any unsung Mecca heroes in your community? Tell us all about them in the comments below