Delicious Slow Cooker Recipes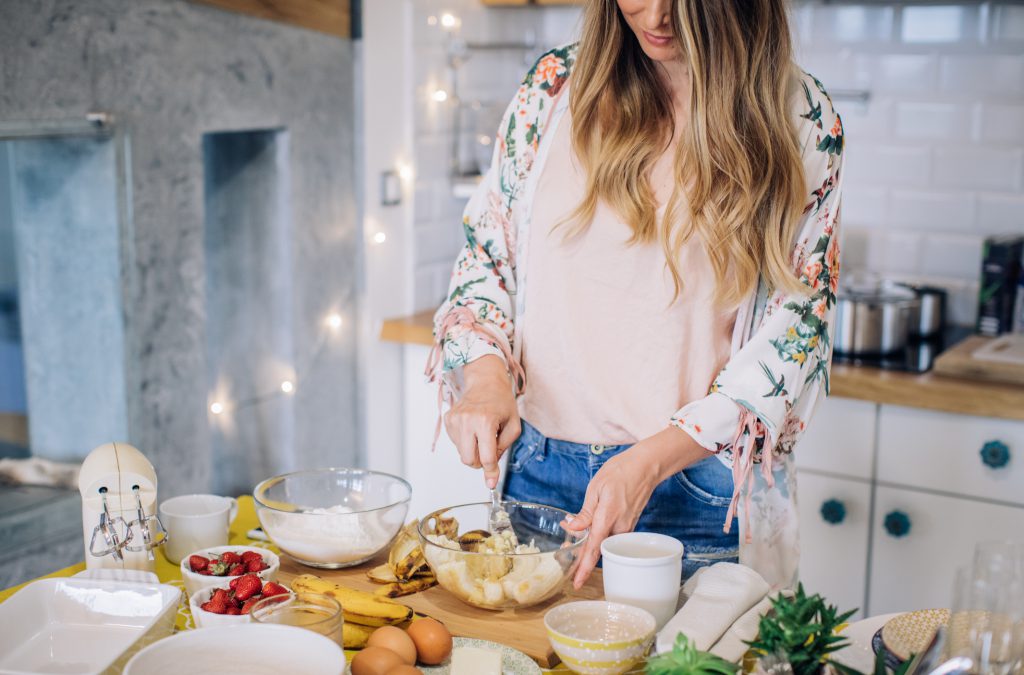 Before summer gets into full swing and the warmer weather arrives, it's the last proper chance to fill your belly with something delicious out of your slow cooker. We've put together a few of our personal favourite slow cooked dishes – homecooked meals that will really stick to your ribs!
To help you out with each recipe, we've ranked them on our own 'Mecca levels of difficulty' scale – they really need no further explanation: Easy peasy, standard skills and tough cookie. But let's be honest, it's slow cooking, and even the more challenging recipes takes more time than talent!
Chocolaty Banana Bread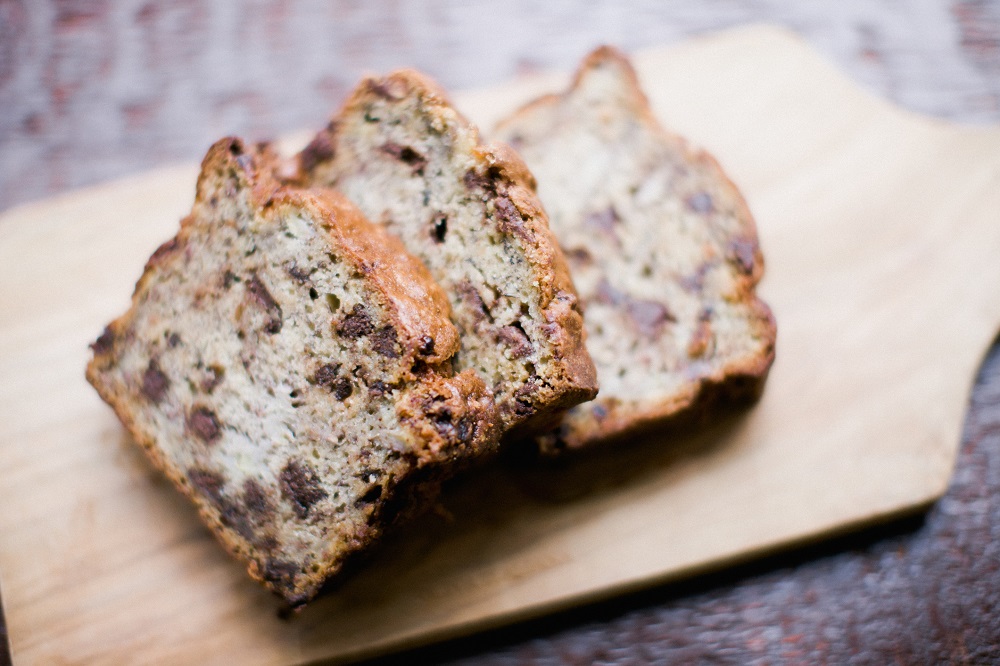 Difficulty: Standard skills
Taking the hot spot at number 1 is a recipe concocted by our very own Ryan M from Mecca's team of IT wizards! It's always a crowd-pleaser in the office, so why not give it a go for yourself? Here's what you'll need and how to cook this lovely loaf!
Ingredients:
64g butter
96g white sugar
32g brown sugar
2 eggs
2tsp vanilla extract
256g flour
2tsp baking powder
½ tsp baking soda
4 bananas mashed
Loads o' chocolate!
Method:
Before you get started on anything else, give the slow cooker bowl a grease by applying a liberal quantity of butter around the base of the dish. Then the real fun begins!
Take the butter, white sugar, brown sugar and eggs and whisk in a bowl. Then peel and mash your bananas before adding them to the mix and whisking some more.
In a different bowl, whisk together the flour, baking powder and baking soda.
Then slowly add the dry ingredients to the wet ingredients. You'll need to fold it in until it becomes a thick batter. Then fold in the chocolate pieces.
After that, simply pour the batter-like mixture into the bowl and make sure the top surface has a nice even spread.
The magic happens as you slow cook on low for 3-3.5 hours.
Removing from the cooker can be a delicate art, but you can serve healthy chunks and no one will ever know! And while it's still hot, pop a little scoop of ice-cream on top for a full flavour sensation.
8-hour Pulled Pork
Difficulty: Easy Peasy
This mouth-watering meal is great for big gatherings or some Sunday food prep as it can do the distance and be quite diverse in what you can do with the leftovers, if there are any! Here are the details for this succulent slow-cooked supper.
Ingredients:
2kg pork shoulder
1 onion
2 tsp smoked paprika
½ tsp cinnamon
1 tbsp flour
2 tsp oil
4 garlic cloves
160ml cloudy apple juice
1 tbsp black treacle
2 tbsp honey
3 tbsp apple cider vinegar
50g onion marmalade
Method:
Right, let's get started! Slice the onion and throw it in the bottom of the slow cooker. Then, in a separate bowl, mix 1 tbsp salt with 1tsp black pepper, plus the paprika and cinnamon. Pour your flour onto a plate and rub the mixture over the pork. Make sure it all sticks and gives you some great, flavourful coverage.
Next up, heat your oil in a pan and roll the pork in the flour before putting it into the pan to sear it on all sides. Once the meat begins to turn a nice golden colour, place it on top of the onion that you put in the slow cooker earlier.
In a jug or mug, throw together: 4 garlic cloves, 1 tbsp black treacle, 2 tbsp honey, 3 tbsp apple cider vinegar, 50g onion marmalade and top it off with 160ml of apple juice. Done? Great, now pour it over the meat. Place your lid on top and cook on your lowest setting for 8 hours – we know it's a long time, but trust us, it's worth it!
Once you're ready to serve, lift out the pork and leave the cooked juices in the bottom of the dish. Place the succulent pork into a shallow dish and the shredding begins! You can either use two forks to pull the meat apart as it will be super tender. Or, top tip, you can use an electric hand mixer and it'll make a fine job of it with even less effort required. Once your pork is pulled, pour a small amount of the juice from the slow cooker back over the meat and give it a little mix. Delicious!
To serve, grab some buns, apple slices, coleslaw, maybe a dab of English mustard – whatever takes your fancy! Enjoy.
Big Eazy Chilli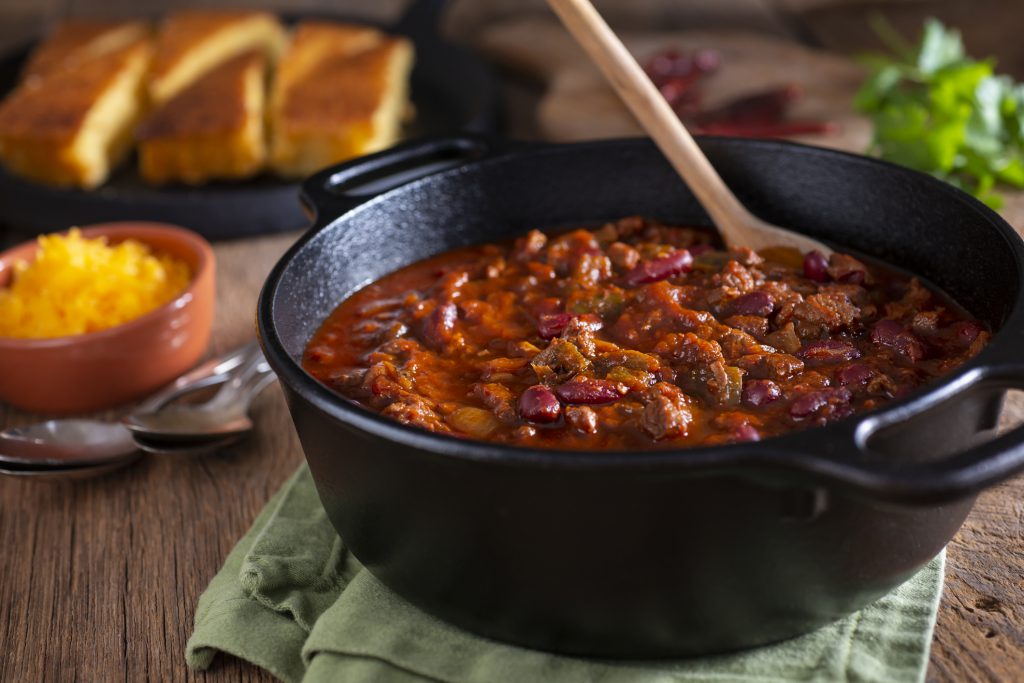 Difficulty: Easy Peasy
Take on this big, easy family feast. You can throw it together in the morning, then focus on childcare or working from home and get it out 8 hours later! And don't forget all your favourite sides to serve. Check it out:
Ingredients:
1 tablespoon olive oil
1kg lean ground beef
3 cloves garlic
1 medium sweet onion
1 poblano chili
600ml beef stock
1 can red kidney beans
1 can black beans
1 can crushed tomatoes
1 can petite diced tomatoes
3 tablespoons chili powder
2 teaspoons smoked paprika
2 teaspoons dried oregano
2 teaspoons ground cumin
Salt and black pepper, to taste
Sour cream
2 green onions, thinly sliced
Method:
Like we said earlier, this is a super simple dish and is definitely one of our faves! Start by heating the olive oil in a large pan on a medium heat. Then add your beef and cook until it's all nicely browned – it should only take about 5 minutes (ish). Be sure you crumble and separate the beef as it cooks. Dice your garlic and onions and throw them in, plus the chopped chili if your taste buds are feeling brave. Leave it on the heat for about 10 minutes or so, stirring occasionally until it's all looking tender and smelling amazing.
Tip the mixture into your slow cooker. Pour in the beef stock, all the tinned beans, diced tomatoes, chili powder, paprika, oregano and cumin. Then season with the staple salt and pepper, to suit your own taste. Cover the cooker and whack it on a low heat for 7-8 hours and forget about it.
Then, once your whole house starts smelling absolutely delicious, serve will all your classic garnishes – sour cream, guacamole, tortilla chips and maybe a few bottles of Mexican beer with lime slices! Enjoy.
Duck with Madeira Gravy
Difficulty: Tough Cookie
So, this one takes a little more time, patience and skills in the kitchen – but it's totally worth it. This French cooking classic doesn't require a traditional slow cooker, but it is cooked slow! We wanted to include this recipe to challenge any of you home-cooking pros out there.
This could be a decent dish if you fancy something a bit special, or maybe you're celebrating an anniversary or birthday in lockdown. This is a great meal that your loved ones will really appreciate and doesn't take too much effort! Go quackers for our duck, red cabbage and delicious madeira gravy.
Ingredients:
For the duck
25g sea salt flakes
2 tsp crushed black peppercorns
4 fresh bay leaves
1 tsp fresh thyme leaves plus 2-4 sprigs
2 large or 4 small ducks' legs (or around 550g)
340g can goose fat
300ml/½pint groundnut oil
For the madeira
generous knob of butter
2 chopped shallots
1 tsp plain flour
300g chicken stock
2 tbsp madeira
For the cabbage
4 shallots
5 juniper berries, chopped
400g red cabbage, shredded
2 tbsp red wine vinegar
juice of 1 small orange
25g large raisins
1 tbsp redcurrant jelly
Method:
The prep prior to taking on this slightly more complicated recipe starts a few days before serving. At least 1 day before you plan on eating, mix the salt, pepper, herbs and thyme in a big bowl. Add the duck legs and rub the herby mix all over until they're well coated. Cover them up and leave them overnight, or up to 24 hours in the fridge. This isn't vital, but will help the delicious taste get deep into your duck.
Cook day! Wipe off any excess of the salty herb mixture from the duck legs and place them in the base of a large pan. Add the bay leaves and pour over the goose fat. If the fat doesn't completely cover the duck, you can add a little groundnut oil until they're totally submerged. Cook on a low heat for around 2½ hours. The skin on the duck should be creamy rather than golden once they're cooked. Then, pop the legs into a bowl and strain in the fat, pushing the duck under until fully submerged. If needed, you can now chill the duck in the fridge – it'll last up to a month!
While your duck is cooking, or up to 2 days ahead of the meal (we said it was a lengthy one!), make the amazing madeira gravy and cabbage. To make the gravy, melt butter in a small pan, halve your shallots and add them in and cook for 6-10 minutes. Give them a stir until golden. Then, stir in the flour and cook, but keep the flour moving continuously until the flour browns – try not to let it burn. Whisk in the stock and continue whisking until slightly thickened. Add the madeira and cook for another few minutes. Strain through a sieve into a bowl.
For the red cabbage, scoop 2 spoons of the goose fat from the duck as it cooks and put into a pan. Add the shallots and cook, stirring until softened. Tip the juniper berries (very fancy) and cabbage and cook over a high heat to soften the cabbage. Add the vinegar and give it a stir, then add the orange juice, raisins and redcurrant jelly. Stick a lid on it and leave it to cook for 15 minutes, stirring occasionally until tender.
On the day you want to serve this fine dish, preheat your oven to 180oC. Remove the duck legs from the fat and wipe off any excess. Put the duck on a wire rack in a roasting tin and top each leg with a sprig of thyme. Roasting should only take about 10 minutes. Then add the creamy mushroom potatoes and cook for a further 30 minutes with the duck until the skin turns a beautiful golden colour. While this is going on, just reheat the cabbage and gravy in separate pans on the hob. And there you have it! A classic French recipe that is a real delight. Yeah, it takes a long time and a bit of effort, but it'll be a labour of love.
Bon appetite!
Wow! With all these delicious slow cooker recipes available, what will you be trying first? In between making these lovely recipes, there's always bingo online for you to enjoy, too. Register with Mecca Bingo and get access to our exclusive online bingo games, slots and jackpots.
We LOVE to hear from you
Got a favourite slow cooker (or slow cooked) recipe? Leave us a comment below and tell us your faves! Or better still, send us some tasty snaps on Facebook or Instagram. Enjoy and happy cooking!