Not a Fan of Footy Chat? Try This!
Football: it's a beautiful game… apparently! Ask an avid supporter about their club and you won't hear the end of it, even if it is spoken through a mouth full of Pukka Pie.
Because we don't like anybody to be left out, we've put together a medley of football catchphrases for you to use this coming Premier League season.
Try out these phrases in your next conversation with a superfan and watch their mouths drop! Extra points for knowing the offside rule 😉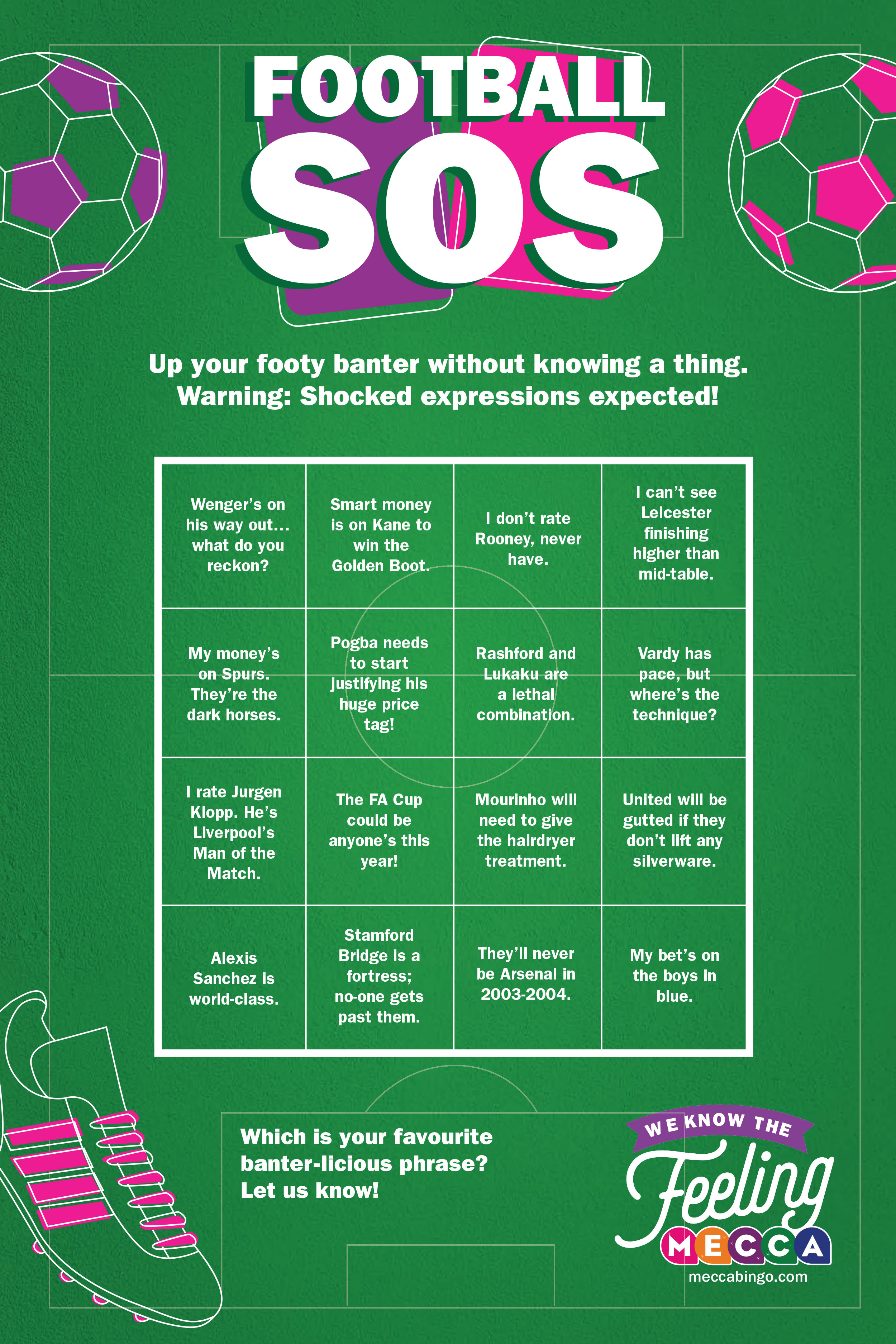 Download the Football SOS Bingo Card as PDF here.