How to Host a Bingo Fundraiser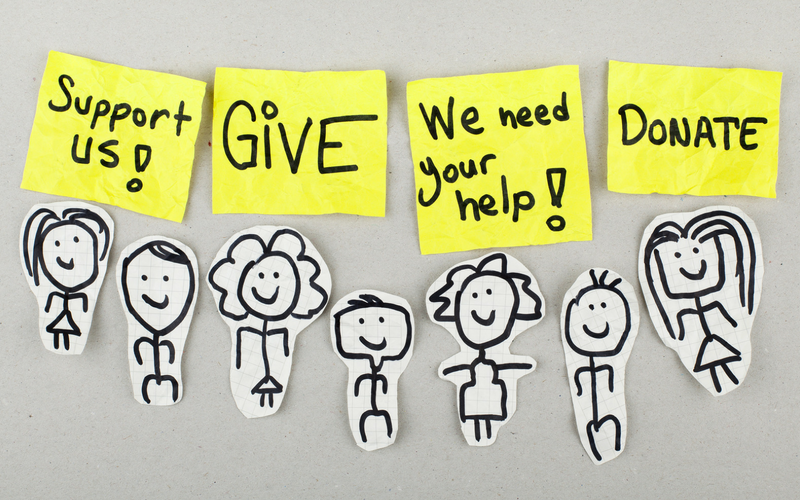 Whether at your local church or sports hall, fundraising events are great for bringing people together. Not only do they get neighbours talking, they also make huge differences to those who need it most.
So, to celebrate this Fundraising Week (21st-25th May), we've fused together our two favourite things: community fun and lots of BINGO. To see how you can host your own bingo fundraiser, work through the following steps – you'll be the queen of your community in no time!
Pick your venue
The first thing you should consider is your venue. Think about how many people you plan to get involved: if you are planning a large-scale event, for instance, a local church or school hall could be a good option, while venues such as community centres are great for smaller scale fundraising events.
Naturally, you will want as many people as possible to attend. However, if you live in a small community it may be more difficult for you to drum up interest than, say, a large town. But don't let this dissuade you. No matter how big or small your event is, you and your community will still be contributing to a great cause.
Choose a charity
Next, you need to choose a charity you'd like to raise funds for. Local charities and hospices are great causes, while personal charities (such as those which you or family members have been directly affected by) are also sure to peak the support of your neighbours. If you don't have an affiliation to a particular charity but want to raise money for a great cause, why not consider an organisation like Comic Relief?
Whichever charity you choose, make sure your guests are given plenty of information about the charity itself and the great work they've done in the past. This way, your guests will know exactly where their cash is going – they may even be inspired to donate more if they like the sound of the cause!
Raise awareness
Once you've chosen a great cause, you can now begin to round up the troops. Hand out flyers, contact your local radio station and newspapers, and post on Facebook and Twitter to gather support – the more people who see your ads, the more chance you have of people attending!
Oh, and don't forget to send out your ads several weeks before the event – nobody, no matter how great their community spirit is, enjoys flapping over a last-minute get-together.
Seek sponsors
To gather extra cash and raise more awareness, reach out to local businesses for sponsorship. More often than not, local businesses will be eager to help their community, so it is certainly worth picking up the phone to see if they're interested. If they're unsure, tempt them with the prospect of free advertisement on your flyers, posters, etc. as well as highlighting how their sponsorship will help your cause.
This extra cash will help you to buy your bingo supplies and any décor you want to kit out your event space in. They could even contribute to some of your fundraiser's big jackpot prizes by offering gift cards or their services.
Decide on the details
Typical bingo fundraisers feature around 10 games, with plenty of variations thrown in to spice things up. For instance, the typical format of the 'full house' version focuses on winning one line, two lines, and then a full house. This will be what most people are familiar with and is a good way to get the ball rolling (so to speak).
Other variations include the 'first-row' format, where each prize is won by winning the 'first row', 'middle row' and 'last row'. There is also 'corners' where players need to mark the four corners of their card, and a 'fast five' format, where prizes are won by those who get any first five numbers on their card.
How will you get the community together this Fundraising Week? Let us know in the comments, below!