Are You A Lucky Undies Winner?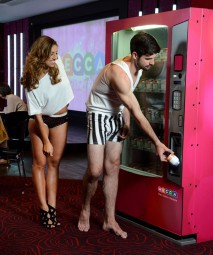 Big congratulations to all our lucky undies winners! If you see your name here and didn't realise you'd won please check your blog comment, Twitter or Facebook post as that's where we will have tried to contact you.   And the winners are…
Blog Winners
RuthRobison1
evbulpin
Kirky
MichelleAnnSaunders
KellyLovestopartyyWoods
DonnaBarrie1
LaurenJadeDare
HayleyDavenport
CarrieRivers
KarenHutchinson
EmilyPartridge
EmmaBromfield
FionaBoo
SophieWright
Redchelle
coolkitten3003
KirkLee1
SarahJaneWardle
Paisley_Player
KylieGillmore
Facebook Winners
Samantha Siddle
Angela Parry
Sylvia Gooding
Jackie Cunliffe
Hughie Mcgeady
Joan Croach
Stace Ray Angel Relf
Daphne Cushen
Linda Relf
Michelle Norris
Claire Blaney
Mike Watts
Rita Ali
Missy Brownlee
Ann Summers Angela
Annemarie Reid
Pauline Brownhill
Mary Boyle
Lisa Race
Emma Wick
Stacey Knowles
Ediri Melissa McCabe
Samantha Rummens
Dianne Slipper
Lucinda Shorrock
Simon Hodgson
James Dyment
Violet O'Donnell
Joanne Holdsworth
Tracy M Hanley
Karen Pedley
Elaine Dale
Linda Coates
Marie Dixon
Laura Redfern
Sue Wilde
Kathryn Moon
Lauren Victoria Allen
Wilma Dyer
Sophiiee Janee H
Twitter Winners
@faithandfete
@BingoBull
@cts3
@martinjmmac5lfc
@Lucylou279
@AngeloT01
@jean61x
@misskatietweet
@Rachel1383
@cobbiecollinge
@dillydondallie
@Leekajujuberri
@Jacja
@adc99uk
@oasis1317
@millieandmum86
@relisys222
@charity_ONeill
@javentura66
@norfolkgirlnot5
@m4ttr1987
@taverner86
@angiehoggett
@Susanjennings7
@cherryhatch
@xjenniferrosex
@tamalyn1
@Trefla
@SMOKEYFORMBY
Congratulations everyone!