Mecca Bingo meets Coronation Street's Stars!
At Mecca Bingo we caught up with Coronation Streets Lucy Fallon who plays Bethany Platt and Jennie McAlpine who plays Fizz. Lucy has been in Corrie for 5 years with Jennie being on the cobbles for 18 , however Britain's longest running soap has been on our TV screens for nearly 60 years. Here's what the ladies had to tell us…
Lucy Fallon – Corrie's Bethany Platt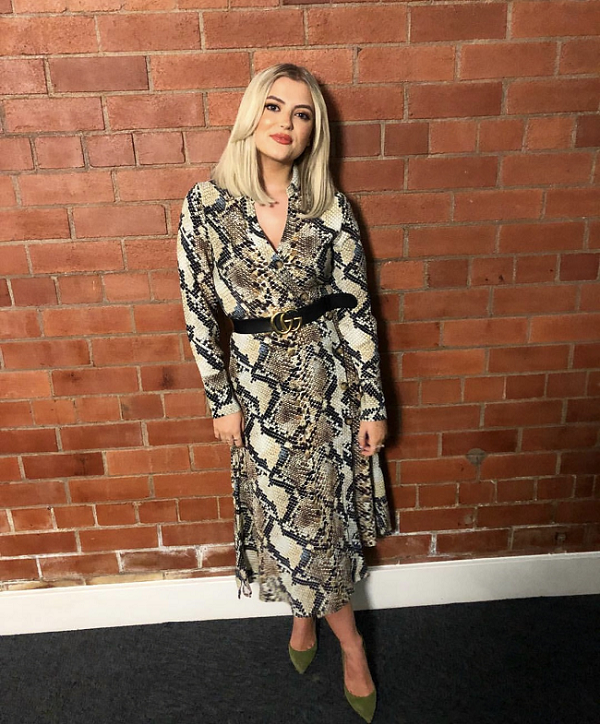 How did you get into Coronation Street?
I auditioned for loads of drama schools and I didn't get in so I didn't really know what to do next. I was working in subway and I was forced to go to the audition by my Mum's friend she was a principle of a dance school at the time and she told me I should go I was really nervous but I thought what have I got to loose. After the audition I still wasn't the first choice for the role of Bethany but I did get the job as the other actress lied about her age saying she was 19 when in fact she was 25, I'm so happy I went though as look how things have turned out nearly 5 years later.
Who do you get on with in the cast?
Sue Nicholls who plays Audrey is the best woman I have ever met in my life, she is so funny and brilliant, I absolutely love working with her every day and I am really close to her. Tina and I are also really close we are 13 years apart in age in real life and there are also 13 years between us in the Soap so we get on really well she's always giving me great advice. We are all like a family really and we have group chats on texts, we are all so close.
What are your favourite scenes?
The serious sad ones are my favourite scenes they are very dramatic, I love putting everything into them. It's hard when I have a scene with a boy and I've got to cry though I find it's easier when I have an emotional storyline on my own.
Which storyline have you enjoyed?
Well you might have seen the grooming storyline, we worked really closely with the NSPCC, I had heard this kind of stuff goes on in different towns in the UK but I didn't know to the full extent. The NSPCC helped us talk to loads of people who had been through it. Raising awareness is so important and soaps dealing with real life issues I think is great, even if it helps just 1 person out that has watched it they then might be brave enough to speak out.
What storyline are you doing right now?
So Bethany has been falling for Daniel but as you know he's with Sinead, its' definitely accidental Bethany doesn't want to hurt him or Sinead but she's falling in love with him. Bethany has been so vunerable especially with guys and Daniel has been there for and the more time she spends with him the more she's falling for him, so we need to see what happens with the storyline. Keep watching for Christmas Day too we have a hughe storyline coming up for the Xmas period.
Do you have any phobias?
I hate being sick I have a real fear of it. And I get really nervous before a live performance so I have to calm my nerves, I was really nervous before I did the All Stars Musical, there was such a big audience not only on the TV but in the London Palladium. But I won the show and it was a public vote so I am so grateful I took part it really helped with my nerves.
How do you deal with the pressures of social media being a person in the public eye?
I don't really read things, it's important though if you do have a big following to show things aren't always perfect, we all struggle with image and body confidence, it's ok to not be ok. I got in a rut before eating healthy all the time and thinking I need to be careful and now I will eat what I want and be happy with it, if I want a burger I just have it.
What is next for you after you leave Corrie?
I really don't want to leave in one way but I have been there for 5 years, it's been the best 5 years of my life however I'm only 23 so I'm hoping to do other things may be a play may be an ITV Drama. I have until next year to decide, I am excited and nervous but I'm just enjoying Corrie at the moment and I'll be on your screens until the end of March.
Jennie McAlpine – Corrie's Fizz
How long have you been into Coronation Street?
I've been in Coronation Street for 18 years since 2001. I was booked for 4 episodes and I'm here 18 years later, however next year the show is 60 years old, I can't believe it's been going 60 years, I'm hoping we might get another live episode.
What's your character like?
She's always been a bit feisty, one of the very first scenes I had to do was throw a drink over Mike Baldwin and I also had to punch Tracey Barlow so she came in with a bang, she's not as gobby now though she's matured a lot, but in the beginning she was trying to make her mark on the cobbles.
Who are you close to in Corrie?
Well definitely Sam who plays Chesney, I have been so close to him for years as he plays my little Brother in the show and I'm really close to Alan who plays Tyrone my partner in Corrie, he was the first person to come to my house while I was on maternity leave to see my new baby.
What storyline have you loved?
Well I loved the live episodes we did they are nerve wracking but great and you know what it would be nice for Fizz to get married she's actually engaged to Tyrone but they've never got married and if you remember the last wedding Fizz had was to John and it was when he was in prison so not very romantic. The Hayley passing away storyline was really emotional as Roy and Hayley really bought up Fizz and Chesney and looked after them, so that was a really emotional and sad storyline
What's it like owning your own restaurant outside of Corrie?
We've owned Annie's now for 6 years it's in the centre of Manchester, our food is classic and traditional and I love that we have customers coming back all the time and celebrating big events there like birthdays, graduation parties and christenings we love seeing our regulars and obviously new people try the restaurant.
Did you enjoy the jungle?
I thought I might be home sick and I was, I was in a weird place as I had lost my Dad earlier that year and I had a little baby I wasn't sure I wanted to do it, when I met with the producers I did say I'm not sure about this. I went home and said to my husband I'm not sure they'll offer it to me as I said I wasn't positive I wanted to go in, but low and behold I did get a phone call offering me a place. The moment I arrived In Australia I was missing home but it's the best thing I did and I'm so happy I did it, my Dad would have been proud of me doing it to.
You have 2 children now do you find that hard with being in a soap then returning to real life when at home?
Yes it is hard I have a great team around me including my husband Chris who is great with our children. I do miss them but we both work and I knew the longer I left going back to work the harder it becomes, when we're not at work though we spend all our time as a family and I love my job so it's the best of both worlds.
Did you call your daughter Hilda after Hilda Ogden?
She wasn't named after Hilda actually but I do love the association. I loved Hilda as a character in fact I have a picture of her in my dressing room at Corrie and in my home I have 3 flying ducks on the wall just like she did. We actually chose it as it's a family name from both mine and Chris's family.